The success of the "Calamaio" project epitomizes the mission of the Master's in Lighting Design at Sapienza University of Rome. It aims to shape highly specialized professionals in the field of lighting, with holistic expertise across its varied applications, enabling them to swiftly manifest their talent. The tabletop lamp, conceived by three students during a product design-focused week, has been incorporated into Oluce's catalogue and showcased at Euroluce 2023.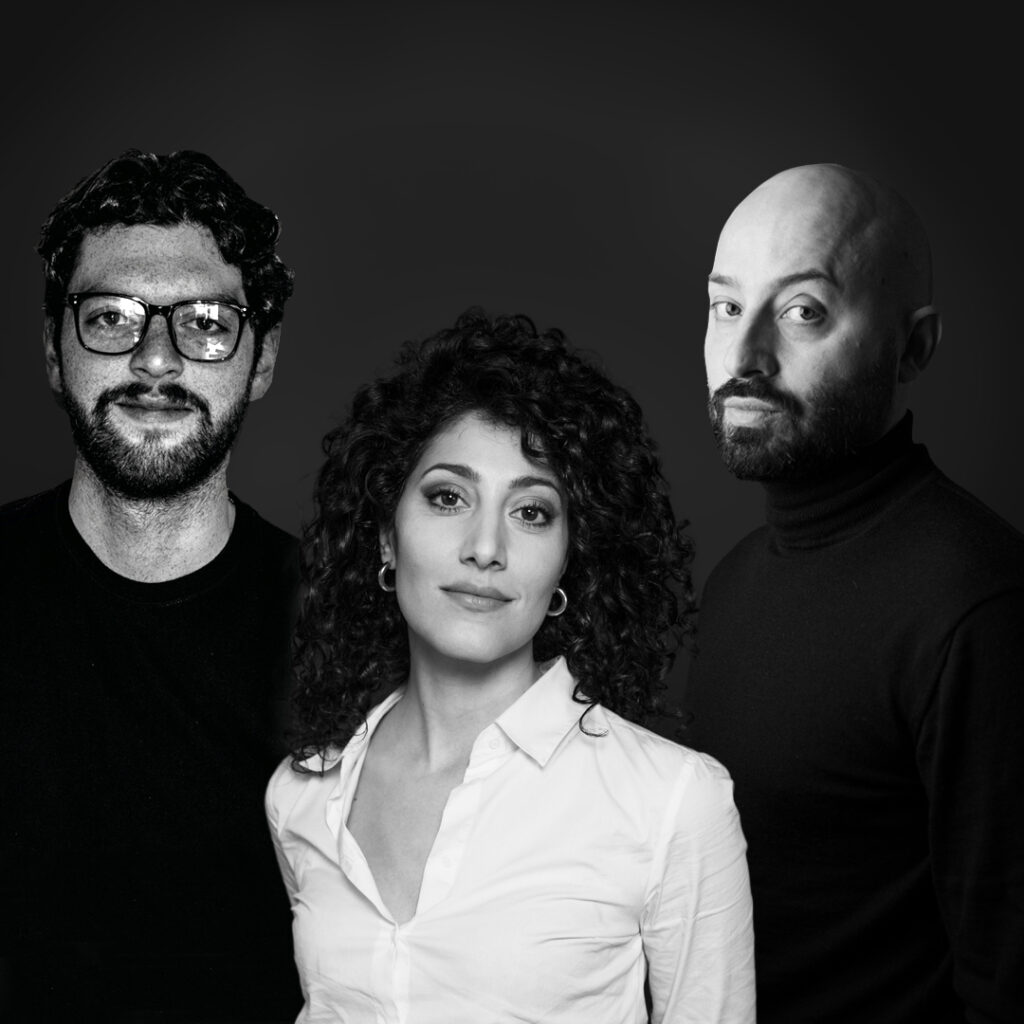 Calamaio's Tale: Design and Passion with Oluce
The Calamaio tabletop lighting fixture was envisioned during the Master's product design week, overseen by me, Floriana Cannatelli, and my colleague Stefano Sabbatini. A remarkable aspect of this endeavour was the collaboration and support from the renowned brand, Oluce. Franco Lettera, who delivered a lecture at the Master's, retracing significant moments from his corporate journey, offered to review designs crafted by students during the workshop.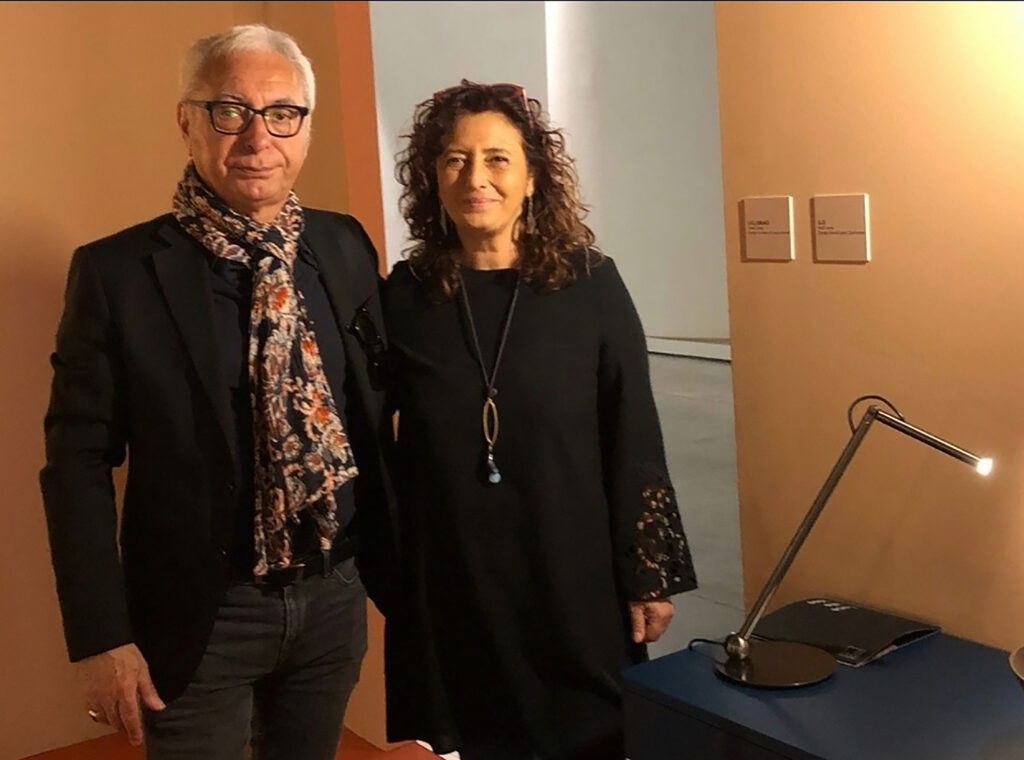 Catching his eye was the design by Marco Cervellieri, Giulia Di Lorenzo, and Giacomo Montini for a metallic desk lamp composed of two slender stems. These stems, rotating at the base, afford substantial freedom in manoeuvring and positioning the LED source. Thus, the Calamaio was born, currently available in scarlet red, mustard yellow, and matte black nickel finishes.
Calamaio's Design as Narrated by Young Designers
Thrilled with the outcome, the students decided to share their journey. Marco Cervelleri begins, "Thanks to my invaluable experience with Oluce, I realized how intricate yet captivating the product development phases are. As a designer, I got insights into the detailed steps, from concept sketches to 3D design, prototyping, engineering, and finally marketing and promotion. Witnessing the realization of our design not only filled me with immense joy but also presented a chance to perceive and engage with the design world from a more mature professional lens."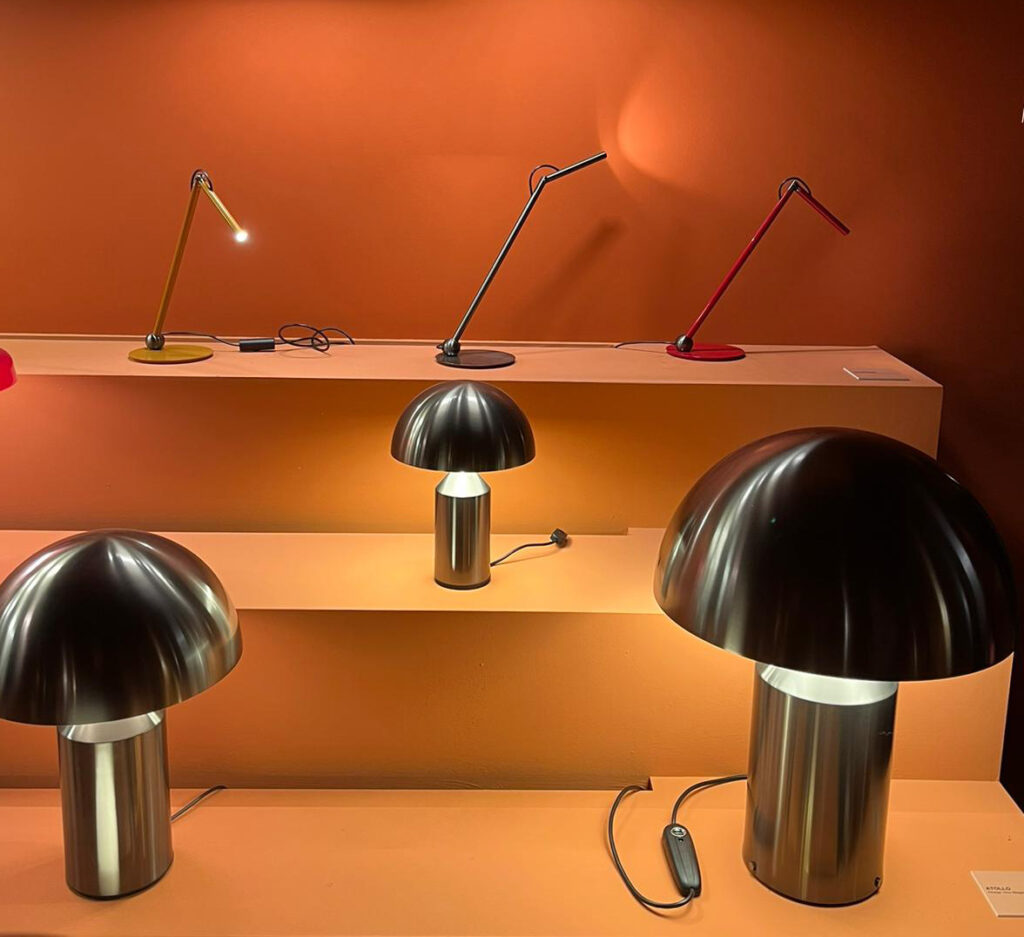 Giacomo Montini added, "Designing Calamaio has been an invigorating journey. Being rewarded with our design going into production, I learned the significance of teamwork, attention to detail, and the essence of effective communication. This journey inspired me to further grow and explore new professional horizons as a lighting designer, particularly in product design."
The Master's in Lighting Design at Sapienza University of Rome
Having been active for 20 years, the Master's has since its inception grounded its curriculum, especially the project-based workshops, on direct engagements with industry players, public institutions, and leading Italian professional studios. 
This is done to continuously validate and refresh real-world job perspectives. Numerous tangible designs have been created by students over the years, ranging from guidelines for the new lighting system of the Colosseum to LED lighting projects for Rome's municipality, to the latest multi-year agreement with Areti for enhancements to Rome's public lighting infrastructure.The Master's curriculum delves deep into lighting design across various applications, both indoor and outdoor, spanning from traditional heritage conservation to cutting-edge digital frontiers. Within this broad educational scope, product design plays a pivotal role, resulting in innovative projects developed annually in association with industries. 
Emphasizing the program's quality, Giulia Di Lorenzo, one of Calamaio's designers, states, "The Master's provided me opportunities to interact with significant professional entities I might have never known otherwise. The academic and organizational setup of the Master's fervently aims to forge continual synergies with the professional world. I deeply value this intermediary role as it immensely assisted in my professional fulfilment."