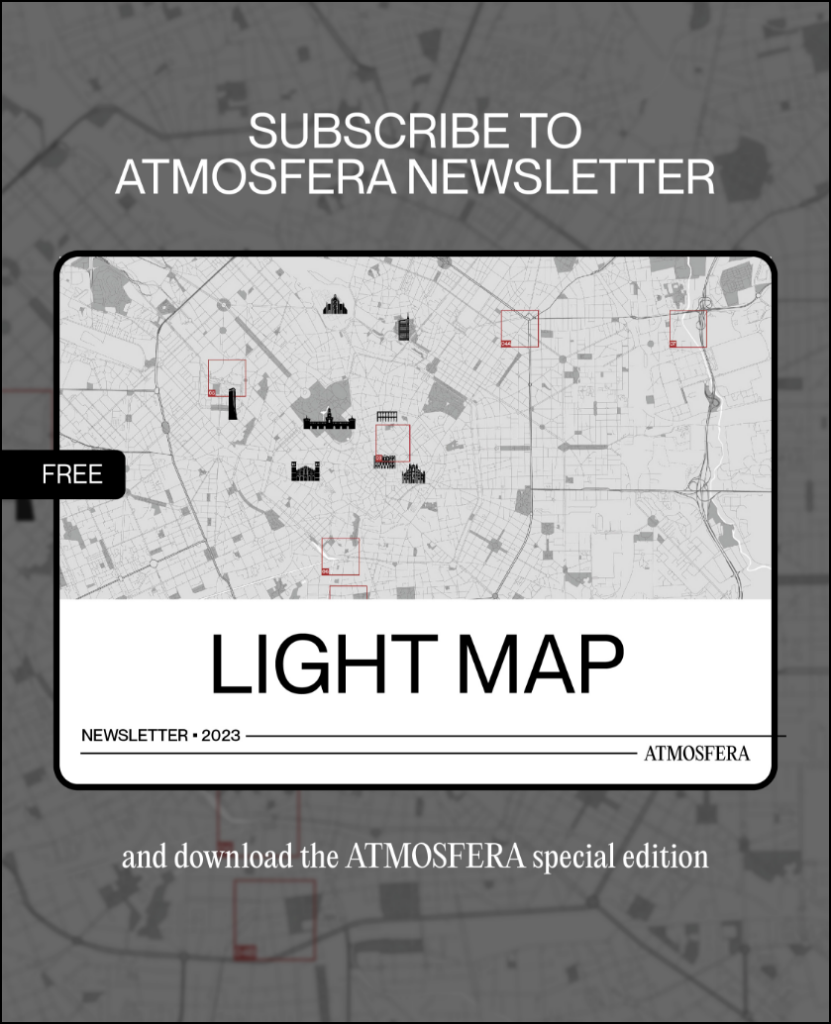 ATMOSFERA's monthly newsletter is your exclusive passport to the vibrant world of Light Design. Packed with deep industry insights, it offers a curated selection of fresh content highlighting its key players. 
This forms the basis of the special project – the ATMOSFERA Light Map Global Edition, which aims to map out innovative trends in Light Design. 
Dive into captivating stories and emerging trends that are reshaping the industry landscape. 
Be part of our dynamic community by subscribing to the ATMOSFERA Newsletter.