Raphael Kadid, a French designer and architect based in Switzerland, is an artistic force that seamlessly blurs the lines between design and architecture. Since 2022, together with Leonard Kadid, he is the founder of Kadid Studio, based in Paris. His work, whether architectural structures or everyday objects, manifests as masterpieces that reimagine the norms and boundaries of creation.
As an architect, Kadid has worked with renowned architectural firms like Diener Diener and Buchner Bründler in Basel. His architectural philosophy is deeply influenced by introverted Japanese houses and the abstraction of white surrounding walls. These influences manifest as a symbiotic relationship between the inner and outer spaces of his architectural designs, creating intimate connections with nature and its ever-changing seasons.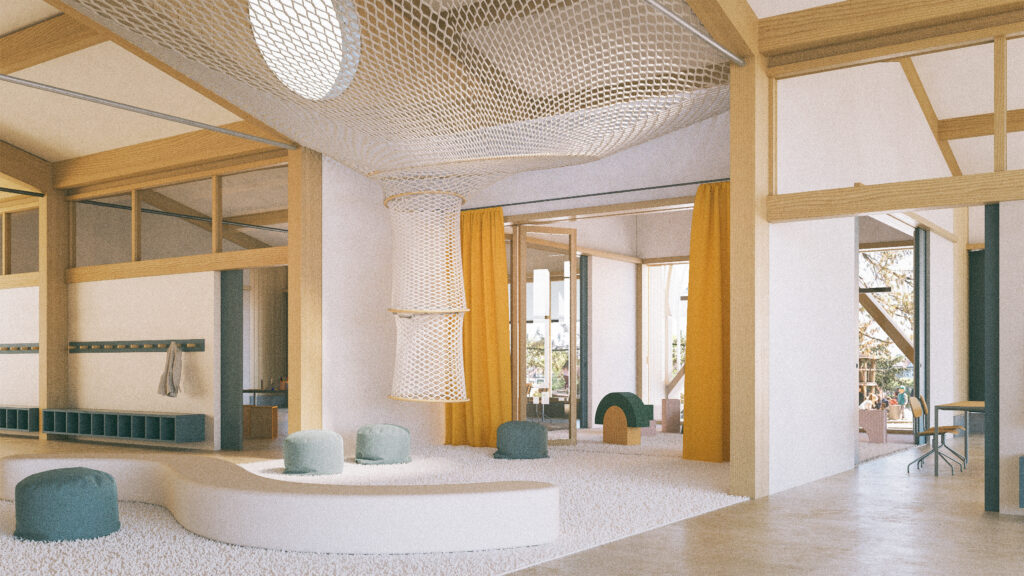 Parallel to his architectural pursuits, Kadid's design work showcases his remarkable ability to infuse everyday homeware with avant-garde and experimental aesthetics. His special focus on lamps has resulted in creations that not only provide illumination but also redefine the concept of lighting. Just like his buildings, his lamps form an intimate link with their surroundings, creating an ambience that transforms spaces. These designs, therefore, stand as more than just functional items; they are sculptures in their own right, beacons of Kadid's boundless creativity and individuality. 
Raphael Kadid's designs, characterized by an impressive fusion of simplicity and complexity, manifest in remarkable pieces like the Signal Lamp. This ultra-thin, blade-like lamp is an engineering feat with its hollow core encased in thin, polished brass plates. 
Its design creates a fascinating interplay of light, projecting diverse shades that bounce both inside and outside the plates, making it more than just a functional item—it's an everyday extraordinary.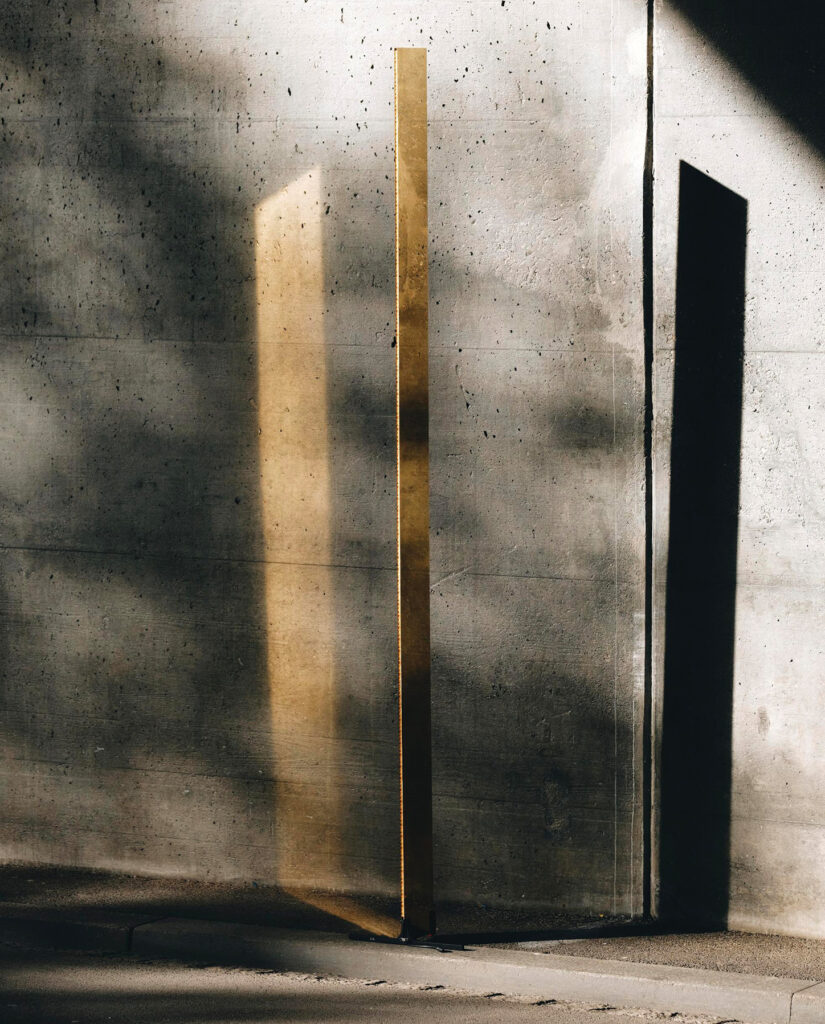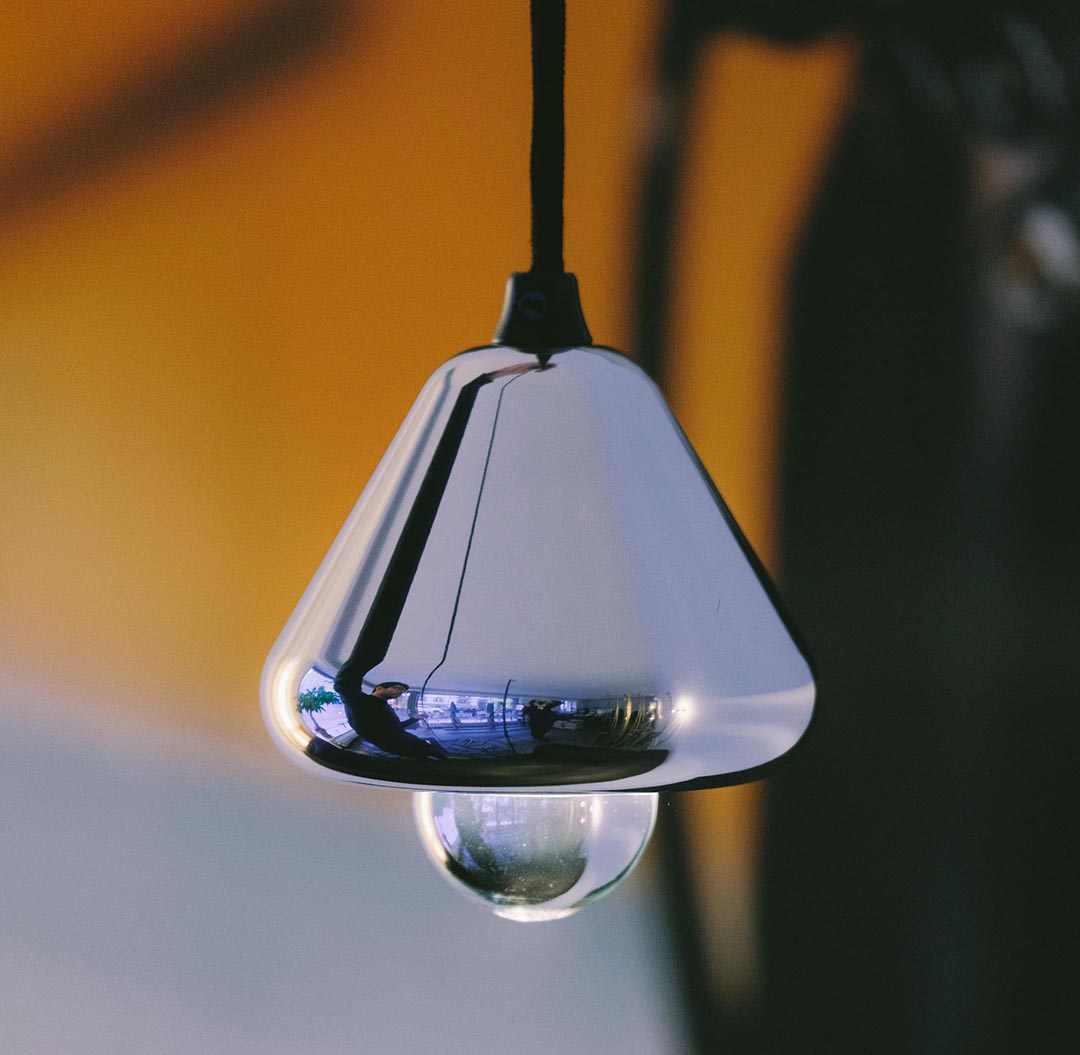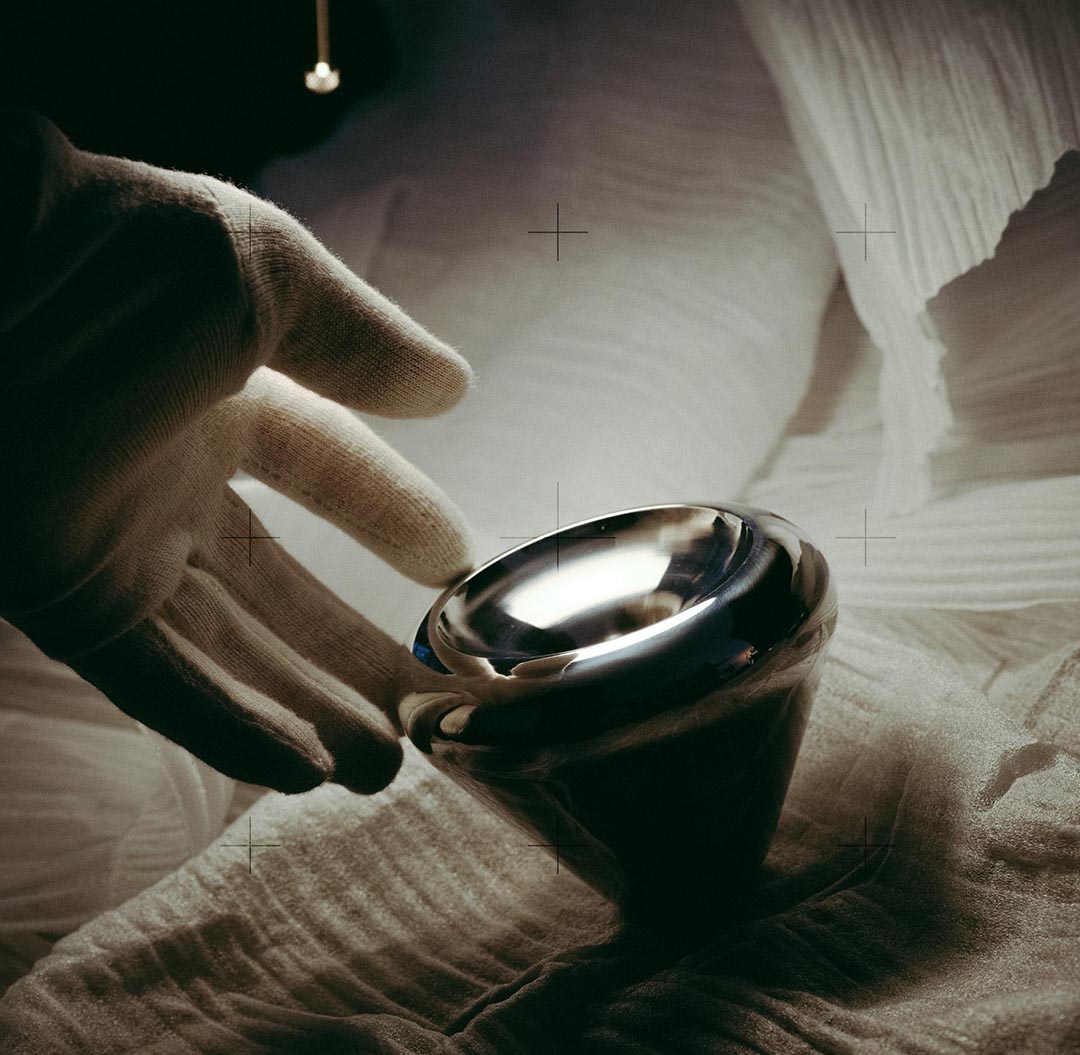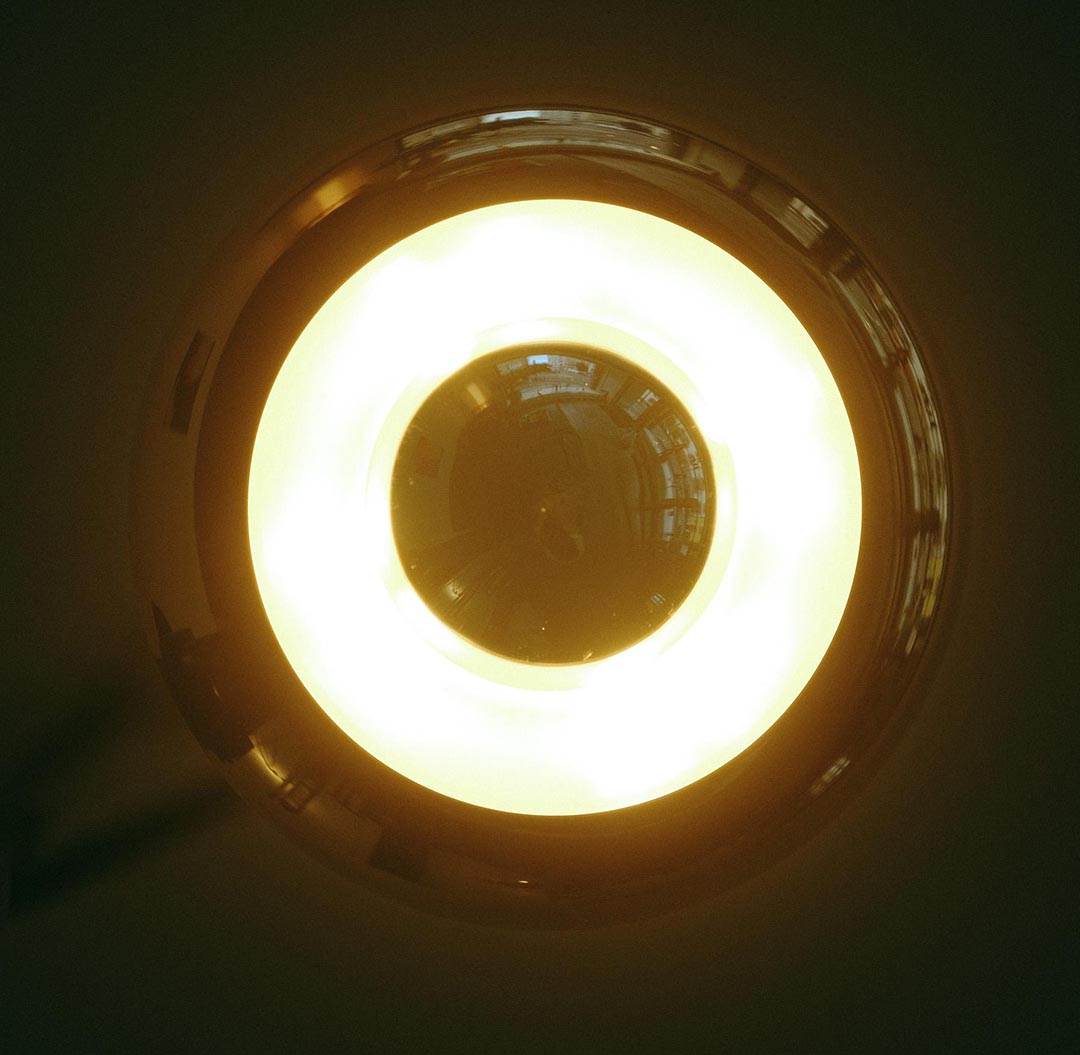 The Apollo, another of Kadid's creations, is a pendant lamp that masterfully combines a single CNC element with a mirrored light bulb. It casts light downward, using a double-curved reflector, while its machined surface softly disperses ambient tones. 
Named after the Apollo program, it mirrors the same innovative spirit in its design, promising stability even at low hanging heights. 
Finally, the Pirogue showcases Kadid's unique approach to light and design in a different form—a candle holder. Inspired by ancient dugout canoes and carved from a single piece of brass, it harmoniously balances weight and form.
 The holder's clever design allows a candle to rest horizontally when not in use, underlining Kadid's ability to infuse practicality into his stunning designs. Each of these pieces reflect Kadid's exceptional talent in sculpting light and design into art.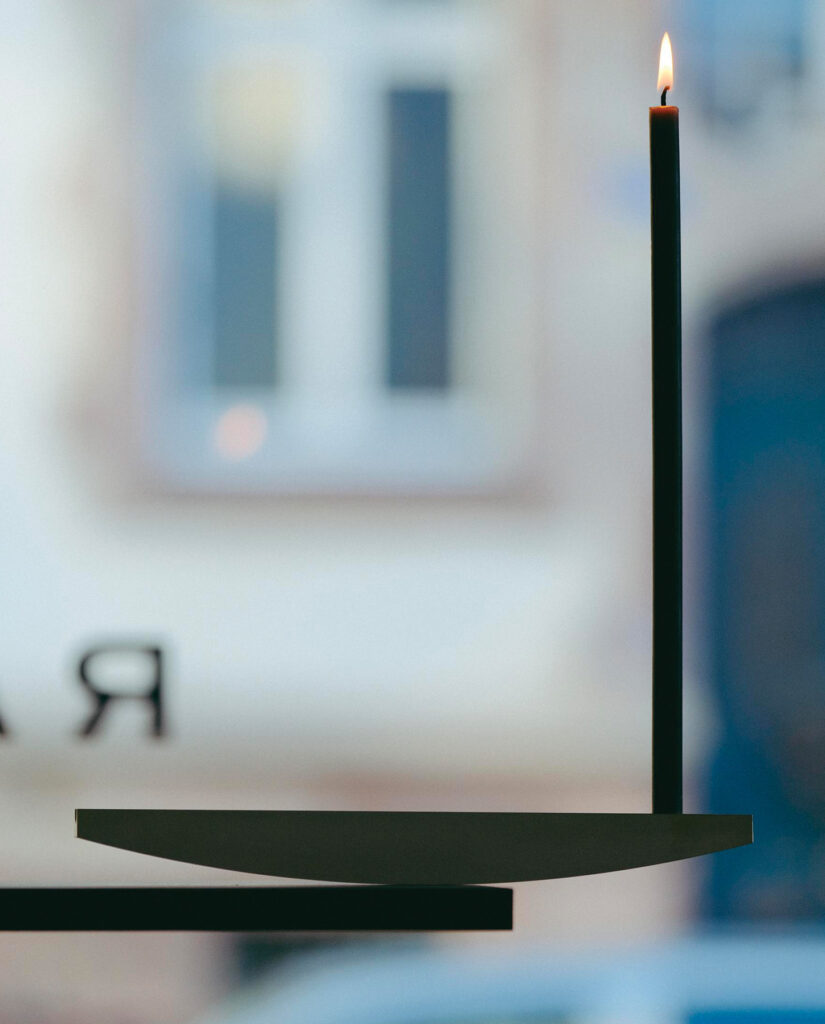 How did your relationship with light originate and how has your research evolved over the years?
«I started working on lamps by assembling industrial profiles into structural compositions. I am not a sculptor, I am interested in creating forms, atmospheres. With lamps there is a lot of freedom in the drawing once the position of the light source has been defined. In the beginning the process was fully analog, from the drawing to the metalwork: bending, cutting, sanding and assembling pieces together. Today, I mainly use cnc techniques to machine precise components that become the key elements of an object. I still like to use standard profiles, panels, as the body of the object. The desire for standardisation that we find in Prouvé's work is very important to me. I don't want to be a luxury designer».
How do your objects push the boundaries of their identities?
«I like to focus on simple functionalities and develop all the elements of an object around a set of constraints. The constraints can be self-imposed, to give the design a specific direction, or technical, most of the time regarding the economy of the project. To go beyond, I also work a lot with references. As an architect, I like to see my objects as small-scale constructions. Archaic, futuristic».