From 3D sculptures to digital projections, light art is a form of art in which the main medium is light. With the invention of the light bulb in 1879 came the potential for a new way to use light. However, it wasn't until several decades later in the 1930s that light was used in art in its purest form. In time, light art has become a well-defined art form thanks to the interventions and installations of great artists, such as Olafur Eliasson, James Turrell, Dan Flavin, Bruce Munro, Robert Irwin (and many others) who by using their imagination and techniques created installations of great meaning and visual impact.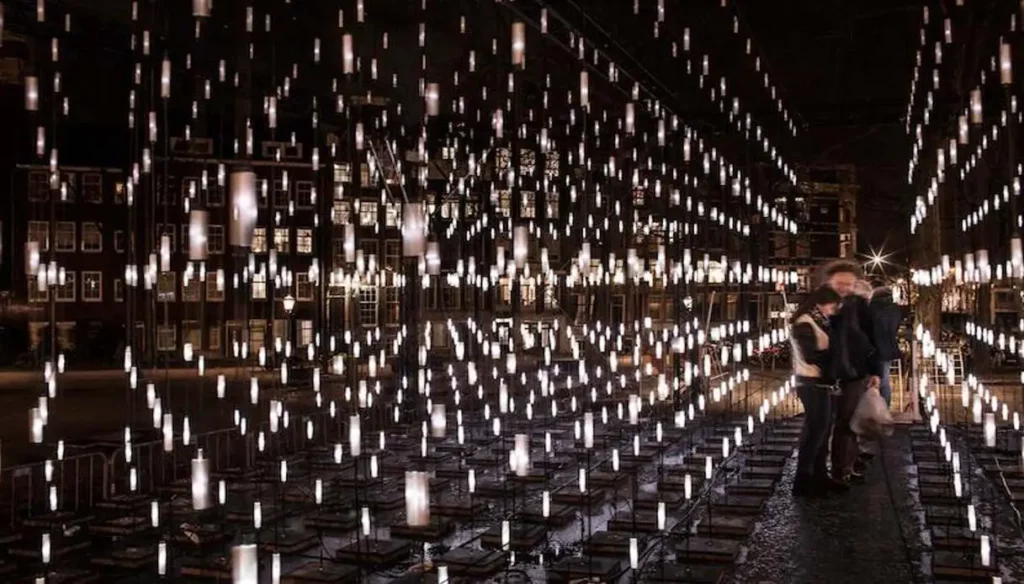 How can Light art installations transform public spaces? 
Light Art can be experienced during urban light art festivals which are spread throughout Europe and overseas. During these celebrations cities transform and light art installations become an opportunity to redefine our relationship to public spaces and how we interact with them. Taking as a case study a successful light art festival The Amsterdam Light Festival this article will share which are some of the design elements, tangible and intangible, that can be considered when designing light art for urban spaces and which are the aspects that allow to explore the medium of light in new and exciting ways. 
Light Art brings a sense of community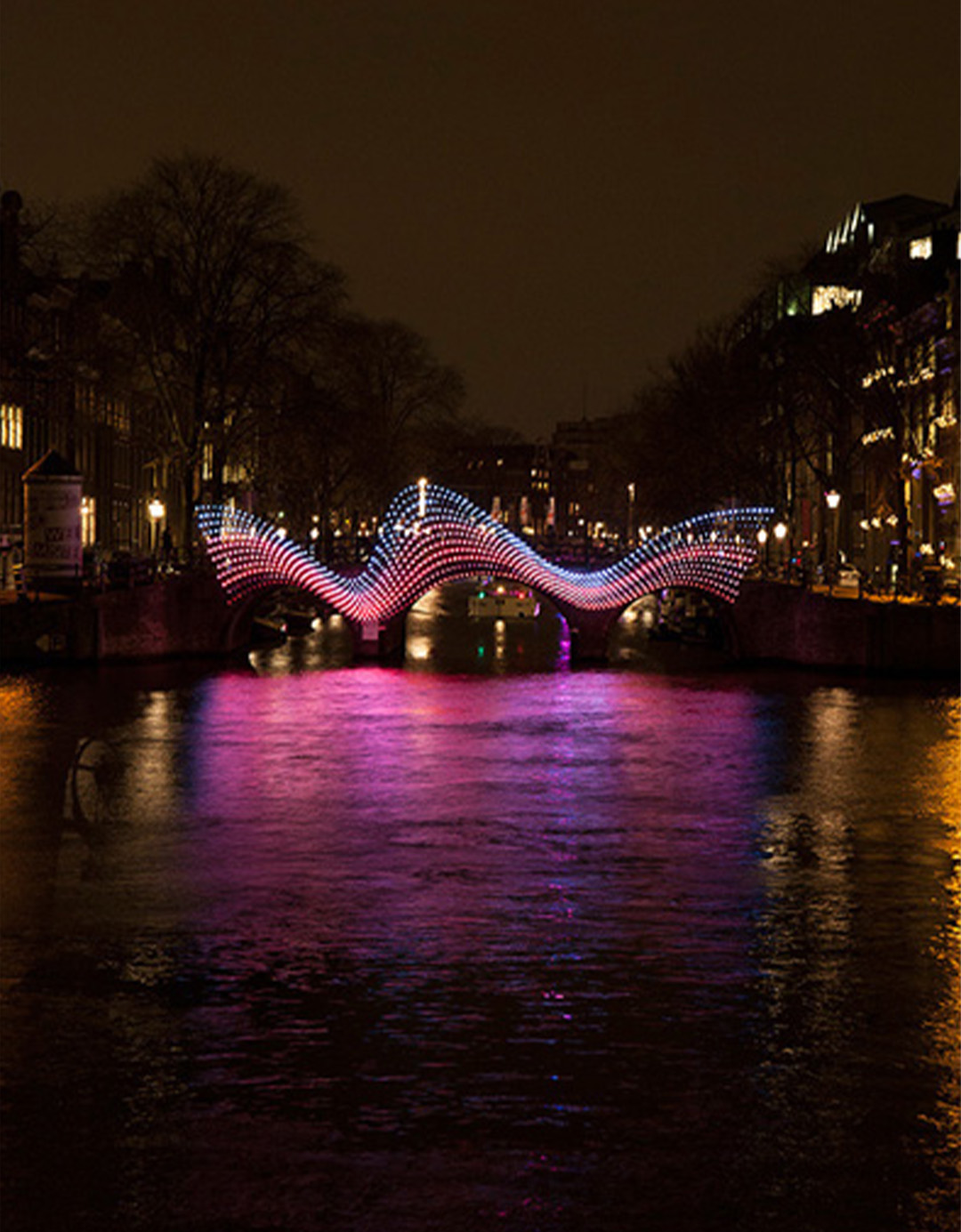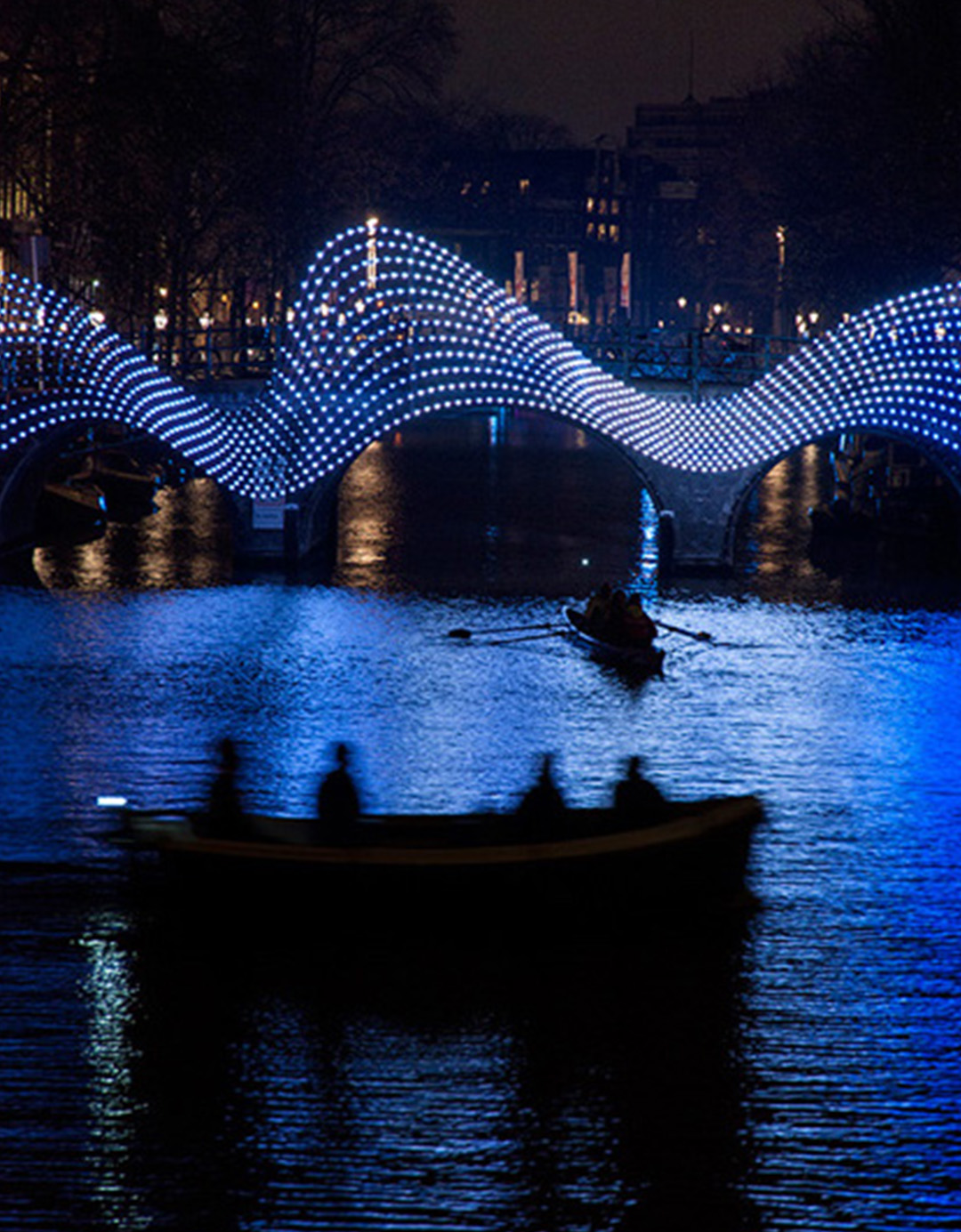 The Amsterdam Light Festival occurs every winter, as darkness falls the city becomes a tapestry of illuminated creativity. The artworks are especially designed for the festival through collaboration between designers, artists, engineers and stakeholders which co-create and partner by blending their expertise and knowledge. By bringing into life new ideas and concepts Light art becomes an opportunity to raise awareness around specific topics, such as climate change, and celebrate local festivities and cultures. 
Light Art changes the perception of a space 
The festival showcases the potential of light art to change the perception of a space. Alongside the internal experience most of the installations can be perceived externally as eye-catching three-dimensional animations within the urban fabric, historical center and water canals. 
Through the use of the latest technologies the individual light sources can be controlled. By designing the interplay of color and intensity unique spatial experiences are created. Fluorescent lamps, RGBW LED lamps and lasers are some of the most popular examples of light mediums used. 
The protocol mostly specified in these settings is DMX control (Digital Multiplex) originally intended as a standardized method for controlling stage lighting. This type of controller bases its functioning in the use of channels to transmit commands executed to several devices sequentially. Most lighting designers and artists before starting to work with any DMX device collaborate with specialists in the sector to learn how the coding of the channels works, any technical limitations and different effects that can be achieved with this configuration.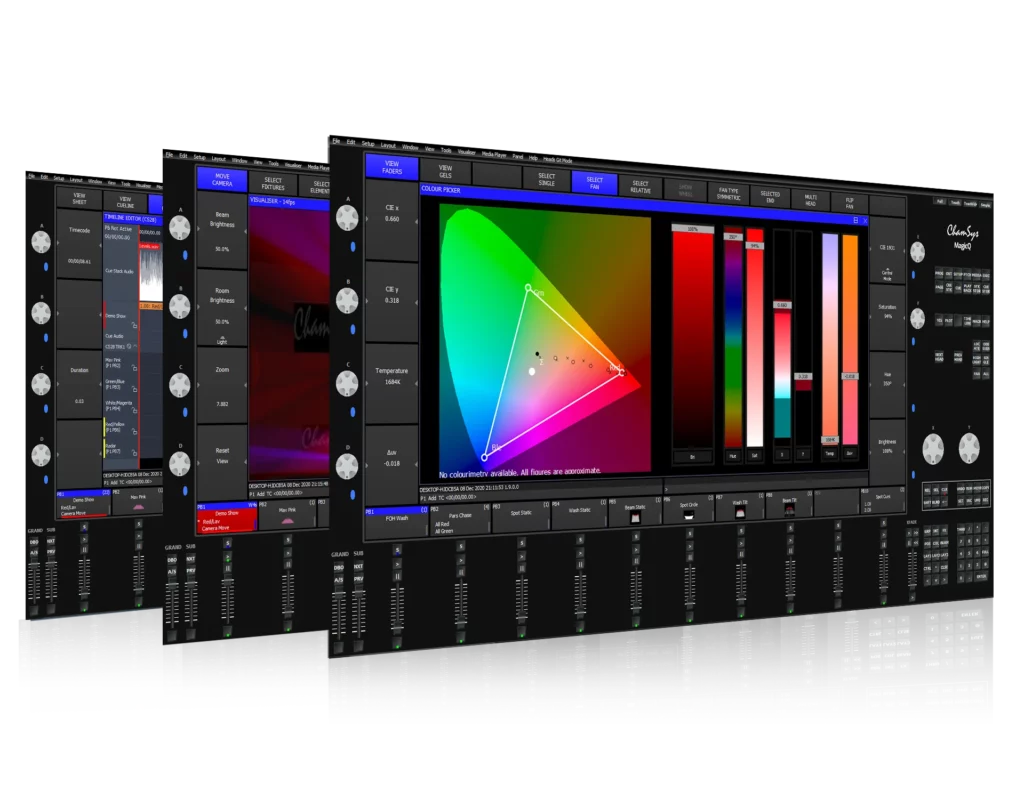 Within the general category of controllers, there is a specific category named musical controllers. These are capable of making lighting effects in consonance with the music that is playing at that moment.This is how some of the installations can interact also with sound and/or the visitor's movements, involving in this way not only the visual senses.
Furthermore, lighting controls can adjust the light levels depending on the time of the day and therefore avoid overuse of energy consumption.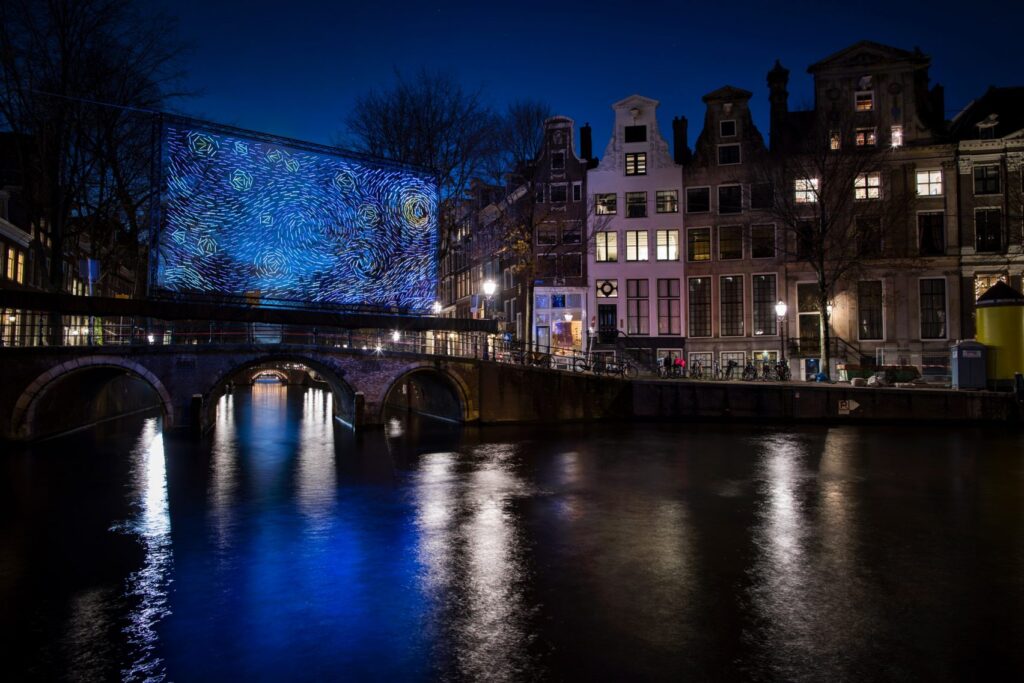 As an example,The Starry Night designed for the 7th edition of the festival by Ivana Jelić and Pavle Petrović reinterpreted Van Gogh's famous painting. Located at the intersection of two bridges the installation aims to remind the beauty of staring at starlight at night and highlight the issue of light pollution in urban areas. Coloured LEDs acrylic tubes have been used to emulate the yellow and blue hues of the Starry Night artwork. The tubes, arranged within acrylic rods, evoke the brushstrokes typical of the post-impressionist artist. 
Combining light and art can fill any space and city with atmosphere and sense of identity, safety and accessibility in public areas that may otherwise appear dark and uninhabitable. Light art has the potential to foster a place's economy by bringing together locals and visitors to gather for entertainment, education and appreciate light. Through the use of light artists and designers are able to transform cities and public spaces into works of art that can be enjoyed by all.