Founded in 1923 and headquartered in Tokyo, YAMAGIWA stands out as a leading Japanese firm in lighting design. Over a century, they have specialized in the development and design of lighting fixtures, crafting their unique collections that are sold globally, and distributing international brands in the Japanese market.
With their meticulous woodworking techniques and artisanal expertise, YAMAGIWA is the only brand globally licensed by the Frank Lloyd Wright Foundation to reproduce the works of the renowned American architect. In 2023, they reintroduced the "Taliesin" series.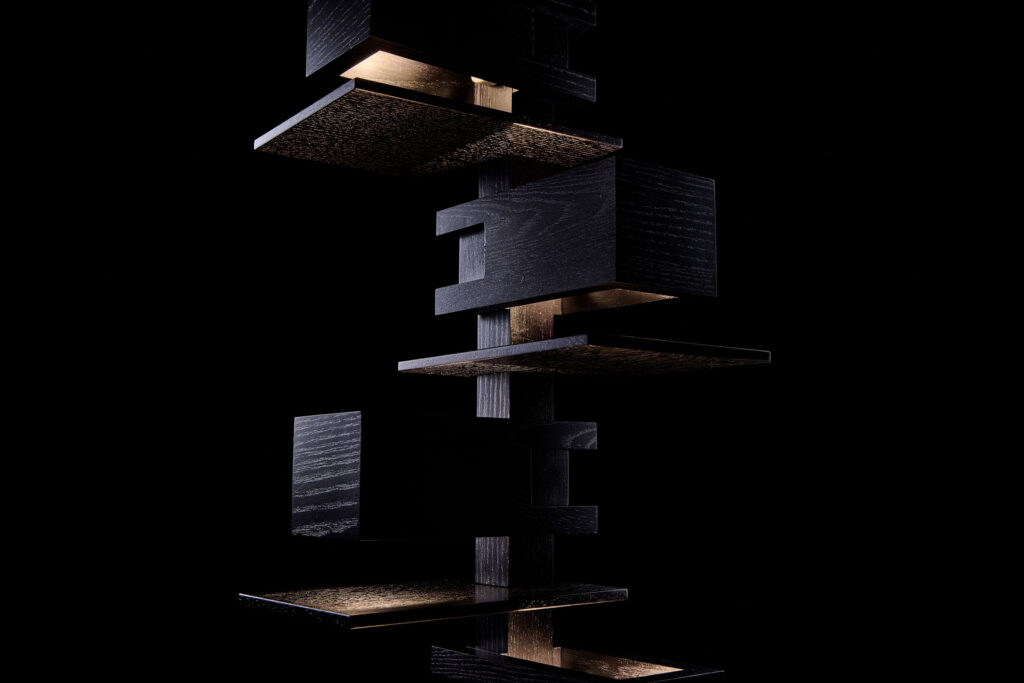 Frank Lloyd Wright: A Symphony of Man, Nature, and 
Space
Frank Lloyd Wright (1867-1959) remains a pivotal figure in 20th-century American architecture. His masterpieces, Fallingwater (Waterfall House) and the Guggenheim Museum have been designated World Heritage Sites by UNESCO.
Famed for coining the term 'organic architecture', he staunchly believed architectural design should resonate harmony between man and nature, fortifying the relationship between a building's occupants, its structure, and the surrounding landscape.
His designs favoured open internal spaces without partitions and had lower ceilings to enhance spatial comfort. Adopting a holistic approach, he often curated furniture and lighting fixtures to complement the buildings, ensuring an aesthetically harmonious environment.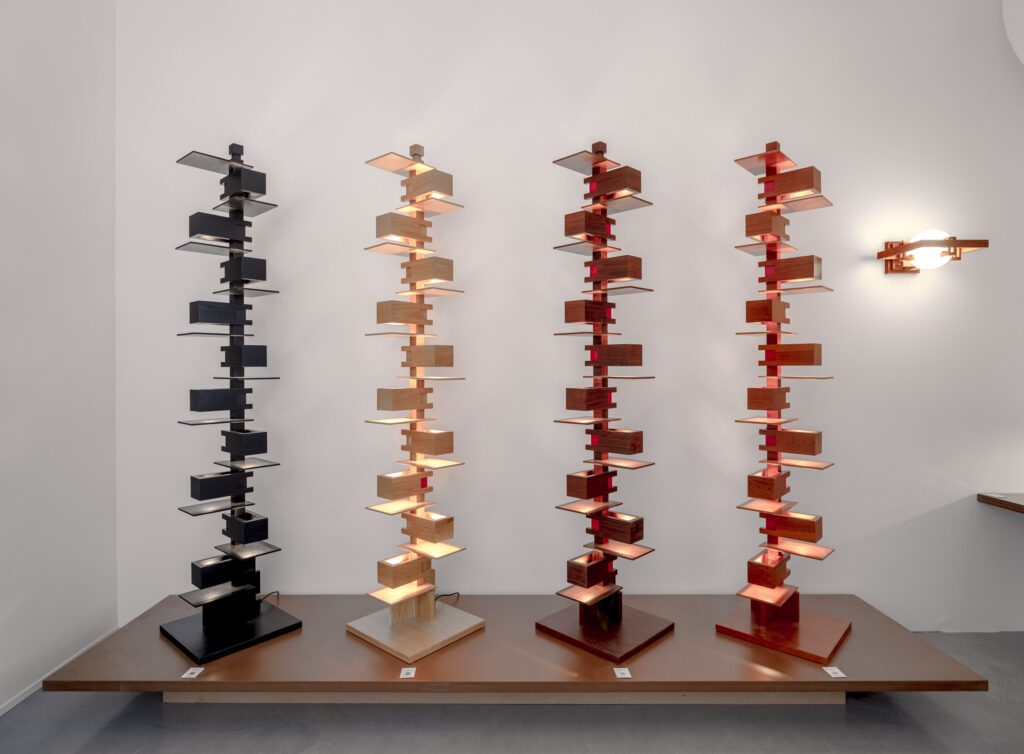 Wright's Legacy in Furniture and Lighting
In 1955, Wright began licensing his work, crafting original designs for the Taliesin Ensemble in partnership with top design brands. These pieces embody a refined style, reflecting a balance between the natural world, human creation, material, and design.
In 1985, the Frank Lloyd Wright Foundation, established to preserve Wright's legacy, began recreating furniture pieces designed by the architect to make them commercially accessible. 
In 1992, YAMAGIWA officially became the licensee. After a thorough study of Wright's original lamps in the U.S., and with full collaboration from the Foundation, YAMAGIWA debuted its first Frank Lloyd Wright lamp in 1993, backed by Japanese architects and designers.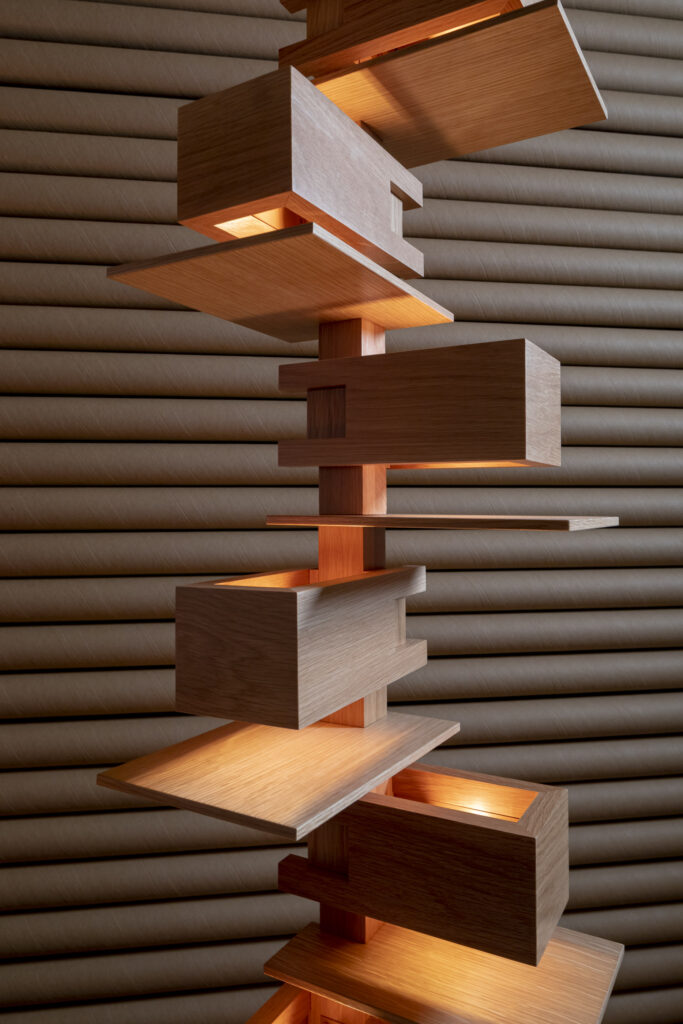 Tribute to Wright: 'Taliesin' Series Shines at Fuorisalone 2023
In Milan, at the 2023 Fuorisalone, within an exhibition space in the Brera Design District curated by the Japanese architect Shigeru Ban (2014 Pritzker Prize winner), the company showcased the iconic "Taliesin" lamp series to an international audience. Wright designed these lamps as an ode to natural light, simulating the effect of sun and moon rays filtering through leaves and branches.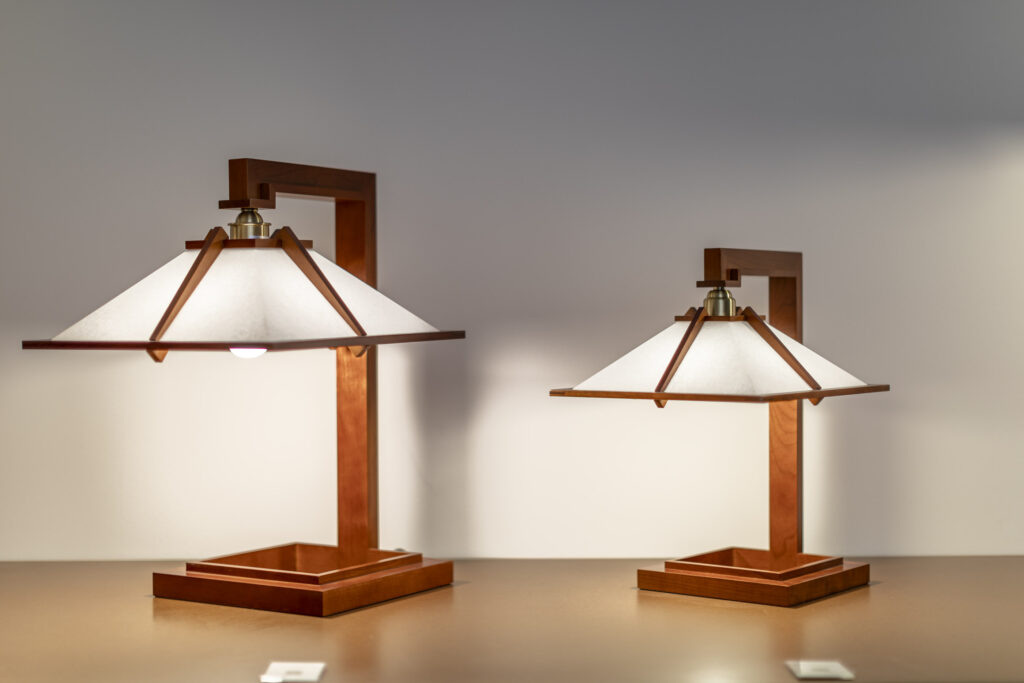 The lamp designs consist of solid wood rectangular boxes, giving the lamps a sculptural feel. The outcome is timeless and sophisticated, offering soft, indirect lighting where the light sources remain concealed, minimizing glare.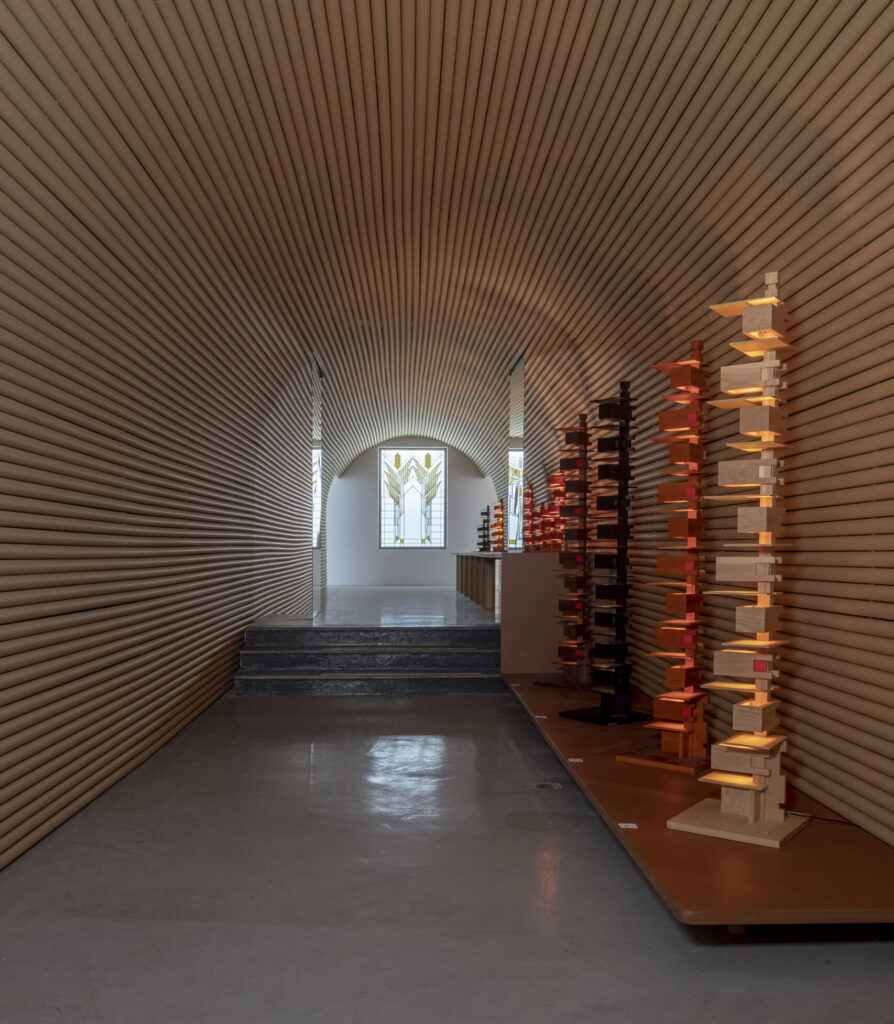 The collection includes chandeliers, table lamps, floor lamps, wall lamps, and also the Taliesin Polygon, a Special Limited Model designed by Japanese architect Toyo Ito, offering his take on Wright's architectural motif.