"For me, light is pure emotion," states Axel Meise, a concept that lays the foundation for the ongoing research and drive to innovate that makes up Occhio's mission and serves as fuel for the driving force of its corporate spirit.
From the German headquarters in the heart of Munich, Occhio has branched out with its flagship stores in Cologne, Hamburg, Berlin, Milan, and Shanghai – and with its philosophy, it has always put people and their "luminous needs" at the forefront. A range of high industrial design products, constantly expanding, innovative, and meticulously designed, enhances interior design projects with unique lights and objects, both in residential and commercial settings.
A galaxy of possibilities: Mito Cosmo
The latest novelty is Mito Cosmo. Like in choreography, the rings of Mito Cosmo take the stage in various spatial distributions, with a simple touch on the App (Occhio air) or a hand gesture. Mito Cosmo suspensions can be adjusted in height to create different scenarios, but the product is also available as a ceiling light, as a recessed downlight spotlight, as a powerful source of diffuse light, or as lighting above a table or desk.
The luminous scenarios and the resulting options allow almost unlimited freedom in designing spaces, defined by the individual needs of the client.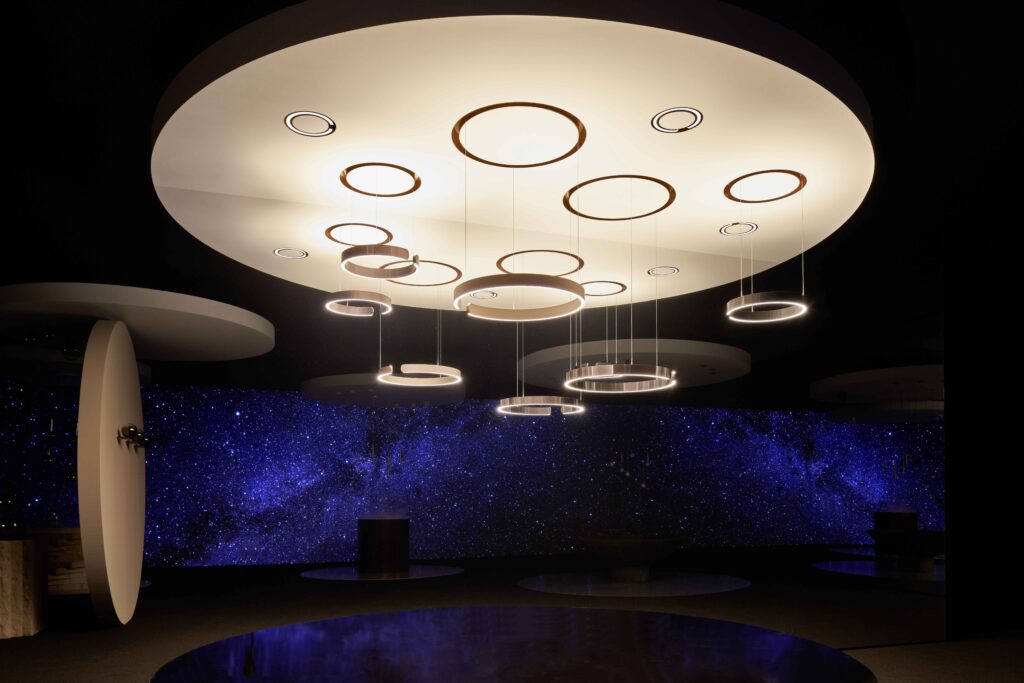 Magic move: personalized adjustment
As if by magic, the electric height adjustment changes the position of the light body. With the App or the Occhio controller, Mito Cosmo's move is placed at the desired point. With a simple hand gesture, the lamp can be controlled and adjusted in height even without physical contact. The light can be directed from top to bottom: a clever play that gives the sophisticated technology an effortless lightness.

Luna: a technological heart
First introduced to the public at Villa Necchi Campiglio during Euroluce and Milan Design Week 2023, the Luna lamp collection is a small masterpiece of lighting technology. Inside, it features the Fireball technology, a light source patented by Occhio made up of a small frosted glass sphere that doesn't dazzle and emits a soft but direct light. When the lamp is on, the Fireball lights up and seems to float, like the earth's satellite that gives the product its name.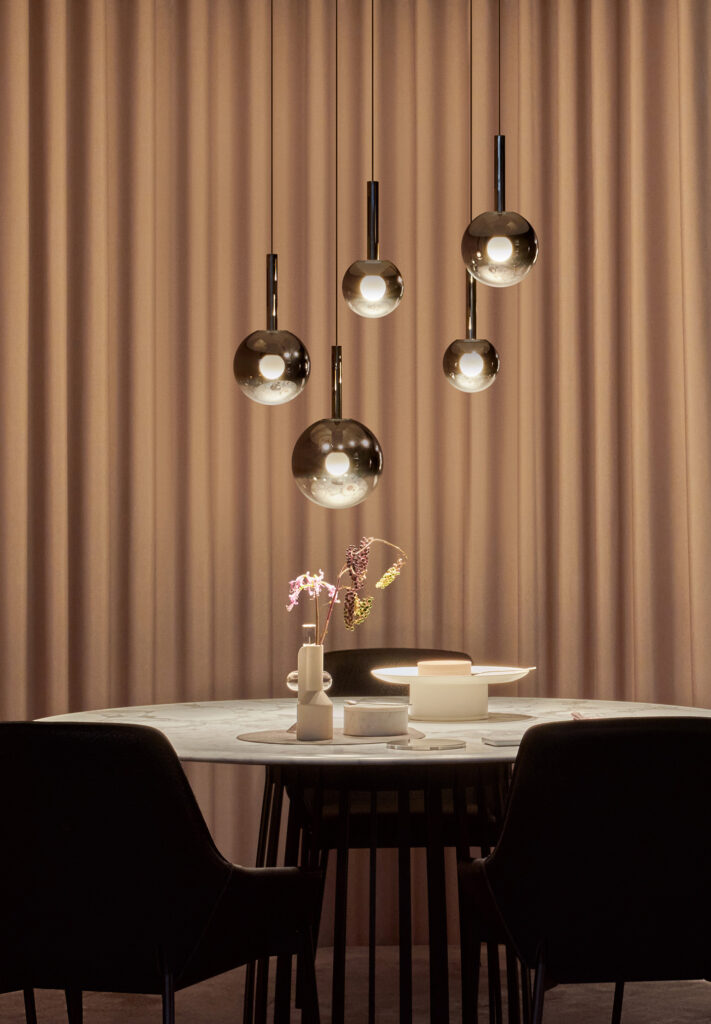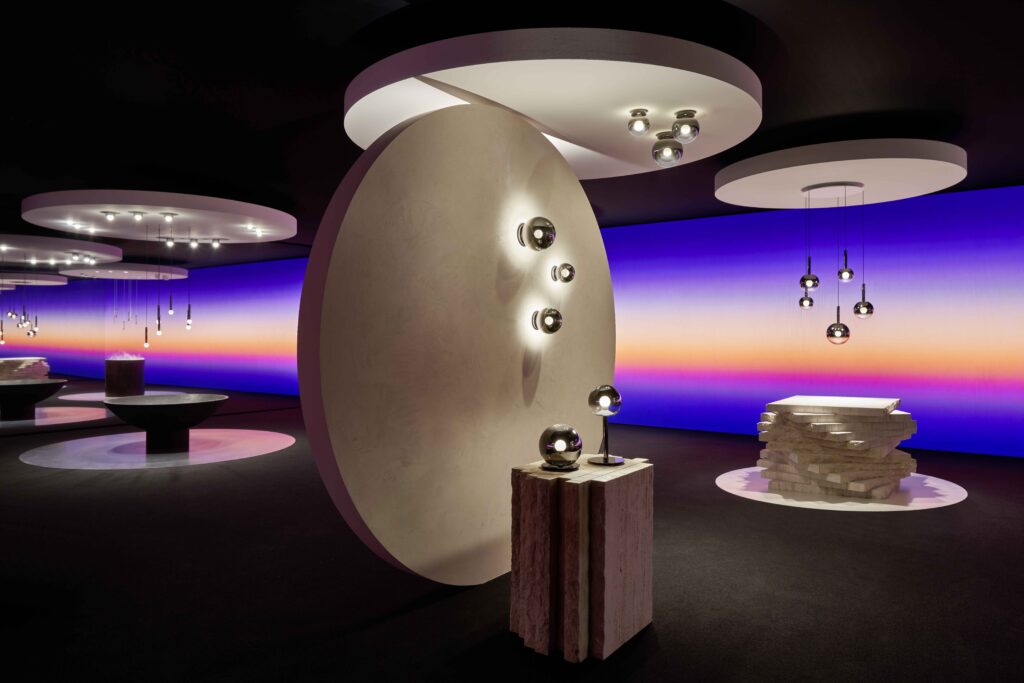 Depending on the version, Luna is available with a base or mirror head and in three different sizes, in dark chrome or phantom versions. Luna also stands out for its "joy of use": with a simple hand gesture or using the Occhio air App, the light turns on and adjusts in intensity and colour, allowing for the creation of different atmospheres, ranging from warmer and more relaxing to colder and more stimulating.