The pandemic, the energy crisis and global warming have fuelled the current debate around sustainable lighting and architecture, which means much more than just energy saving. 
There is a major focus on using materials (including lighting fixtures) that lower the impact on manufacturing supply chains and boost end-of-life recycling. The still-elusive ultimate goal is to leave the traditional classic "take, make, waste" model and to embrace a resource reuse system according to the principles of the Circular Economy. 
Another goal is to promote the well-being of people who inhabit designed spaces through the use of natural materials in interiors and also to design dynamic and comfortable lighting systems based on the users' needs.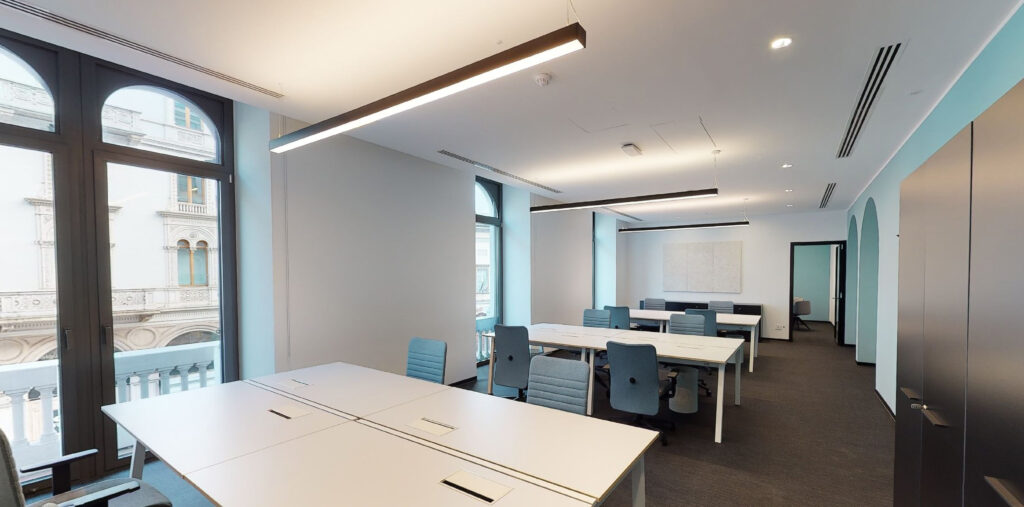 These needs are supported by certifications for green buildings such as LEED and WELL, i.e., voluntary rating systems that measure the design and component performance of new constructions or major renovations.
LEED is one of the most popular office building certifications in Italy. It also includes rating protocols for sustainable lighting. In fact, LEED lighting quality is one of the items with the highest impact on the overall rating.
Wellio Proworking in Milan
An interesting LEED case study is a recent elaborate lighting project envisaged to obtain LEED Gold certification carried out for Convivio's new Wellio pro-working space in downtown Milan by the Lighting Design Team collective.
The site was a historic building in downtown Via Dante with a surface area of more than 4.700 m2 across 6 floors plus a basement. Its internal spaces were designed to accommodate modern working requirements with meeting rooms, service areas and break-out space.
The interior design project by Milan practice Cristofori Santi Architetti is a real tribute to Milan's architecture. Each floor's décor celebrates a different trend in art, architecture or design of last-century Milan.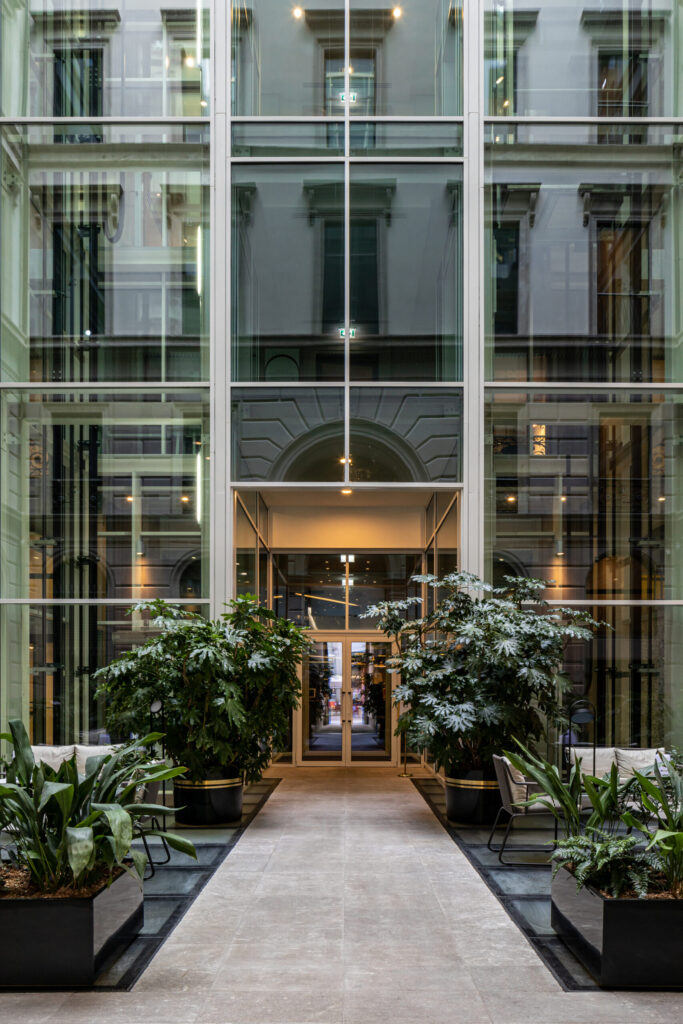 The lighting design involved all stages, from concept to deployment, and it was carried out as a seamless integration of the building's aesthetics and the need to provide comfort and flexibility of use as well as sustainable lighting. This was achieved through a blend of aesthetic and engineering based on the standards of LEED, which was one of the prerequisites of the project.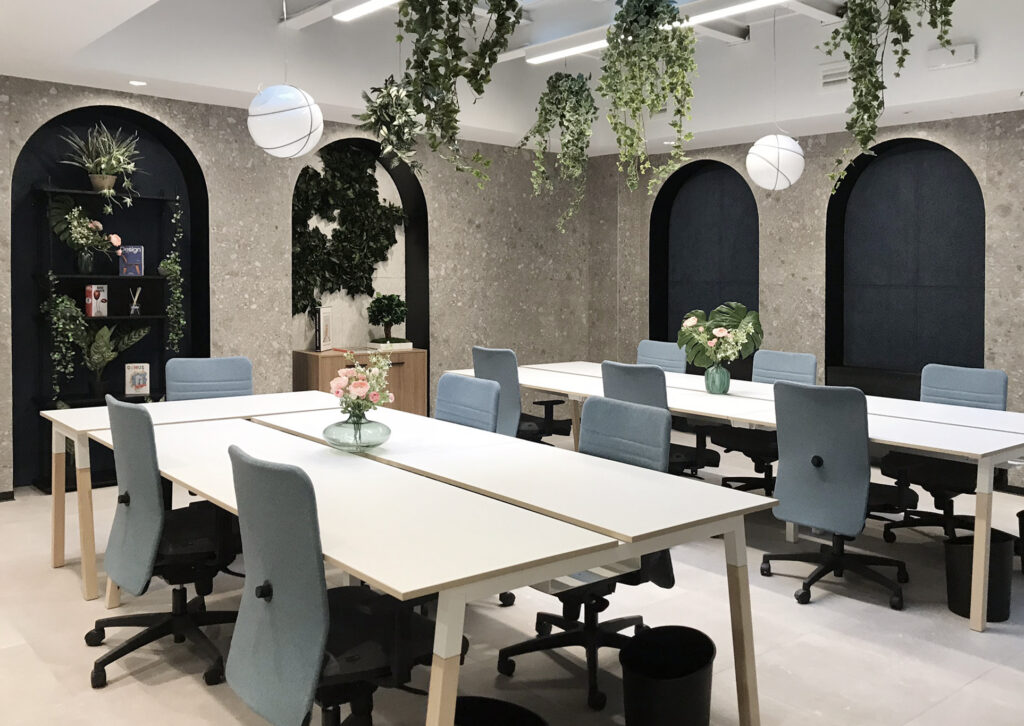 More specifically, the lighting scheme included LED lights with a 3000K colour temperature and a high Colour Rendering Index. The system uses DALI protocol as well as occupancy and brightness sensors, which enable maximum flexibility of use in all areas. Moreover, each fixture meets specific lighting efficiency requirements according to the standards for LEED Gold certification, which was the ultimate goal of the project in order to implement sustainable lighting.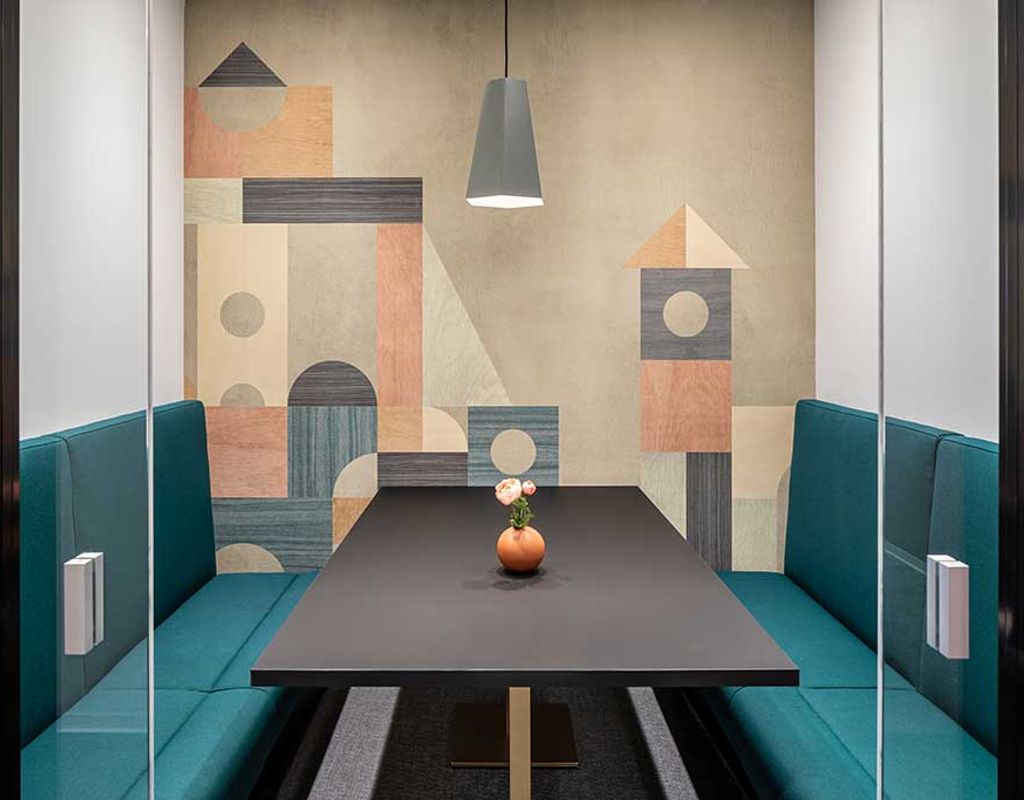 Made in: September 2020
Location: Milano, via Dante 7
Sponsor: Covivio / Wellio
General Renovation Project: Caputo Partnership International
Interior Design Project: Cristofori Santi Architetti
Interior Lighting Design Project: Giacomo Rossi.  LDT Lighting Design Team
Lighting manufacturers involved:
Zumtobel, XAL, Reggiani, FLI Formula Luci Italia, Kundalini, Fritz Hansen, Seletti, CVL Luminaires, Fabbian.