Long ago, under the entry "technical lamps" you could only find all kinds of spotlights with different optics. Today, the category features versatile solutions with wide possibility of configuration and high flexibility. Technological research brought high performance led and miniaturised components together with innovative shapes to create complete collections, and it (literally) entered micro tracks and structures installing and powering not only spotlights but also decorative lamps. What is happening in the field of technical lighting is a true revolution. It's an ever growing trend that designers and brands showcase differently holding aesthetics in high regard. Today, technical lamps are not only a prerogative of public spaces, Ho.Re.Ca projects and stores, but are also brought inside our homes.
Technical lighing: shape follows purpose
Ditching classic aesthetics and shapes of tubular neons and spotlights, the new technical lamps hint at indoor decor and at times, reinvent the concept of lamp itself. It's what happens with Black Flag by Flos, designed by Konstantin Grcic.  50 years after creating Arco, the brand was able to present a lamp that can light the centre of a room but is not a pendant, proposing a brand new shape. 
Made of a vertical bar and three horizontal folding bars, the lamp may be extended to the centre of the space or kept folded when not in use. Among the new technical lamps, the collection Dreispitz by Artemide is based on a triangular core, suspended or free standing, mounting different light sources.
Design micro tracks, ideal for the indoors
One category of technical lights that is attracting increasing interest is that of track systems. Ideal for creating lighting systems without the constraints of set ups (a single power supply point is enough to bring light anywhere), they allow a great degree of customisation thanks to straight and curved segments and can be easily reconfigured over time.
Originally, track systems were designed for public spaces and therefore combined with spots and spotlights; today, brands also offer decorative elements such as chandeliers or glass and plastic boules that soften the composition and make these lamps also perfect in the interior.
This is the direction taken by Koiné by Luceplan, a track system that mounts suspensions with cone-shaped lampshades, or Cartesio by Quadrifoglio Group. Some track systems focus on miniaturisation, such as Outline by Reggiani, while others combine individual elements with an uplight system for indirect light, such as Libera by iGuzzini.
A family of lamps with a triangular central core that encases the electronics, any operating systems, and on which the light sources are mounted. It is possible to mount LED cylinders or optics with sharping emission, to follow the requirements of the workplace with controlled UGR. 
Dreispitz is available as horizontal pendant, vertical pendant and floor versions with 90, 120 and 150 cm modular elements. The catalogue colours are silver, black and green. Design Herzo & De Meuron.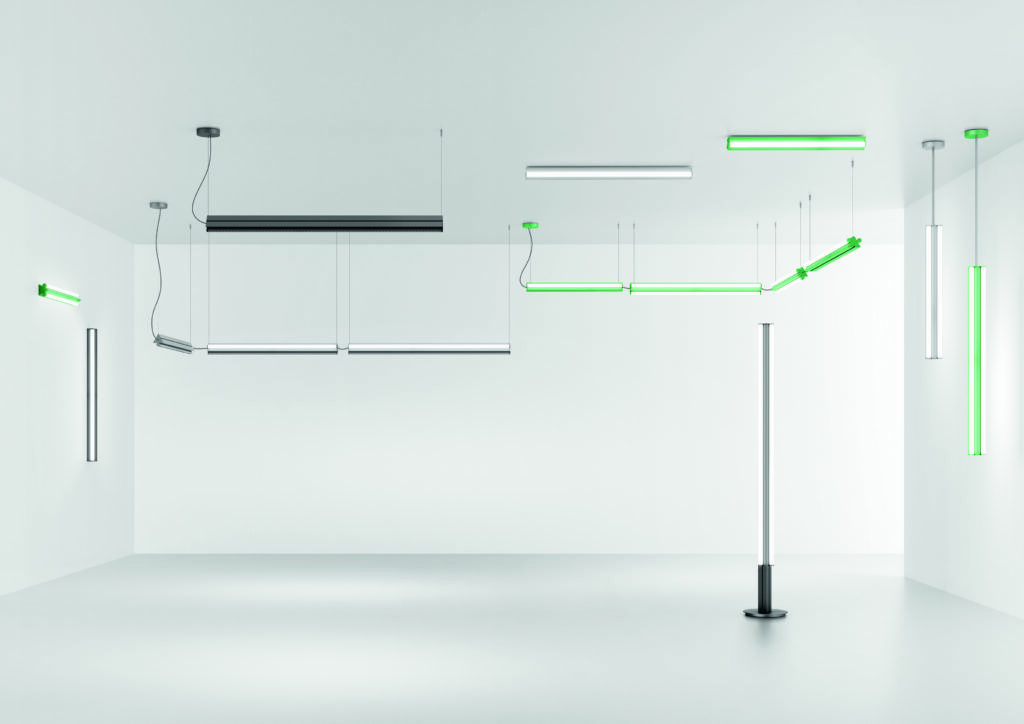 Konstantin Grcic created a new lamp concept: a wall lamp but with a centrepiece function. According to the designer: «The Black Flag lamp embodies the rebellious spirit of its namesake, but is also a striking and functional design piece. Its unique ability to stretch up to 3.5 metres from the wall brings light into the heart of any space and, when folded, is evocative of an elegant and visually powerful sculpture'». 
Consisting of one vertical and three horizontal bars, it is designed to take up the minimum amount of space when folded and provide maximum illumination when open; the elements mount a direct upward source, ideal for work and home settings. Also available in white and with an Eco Mode sensor to adjust the emission according to the ambient brightness, reducing consumption.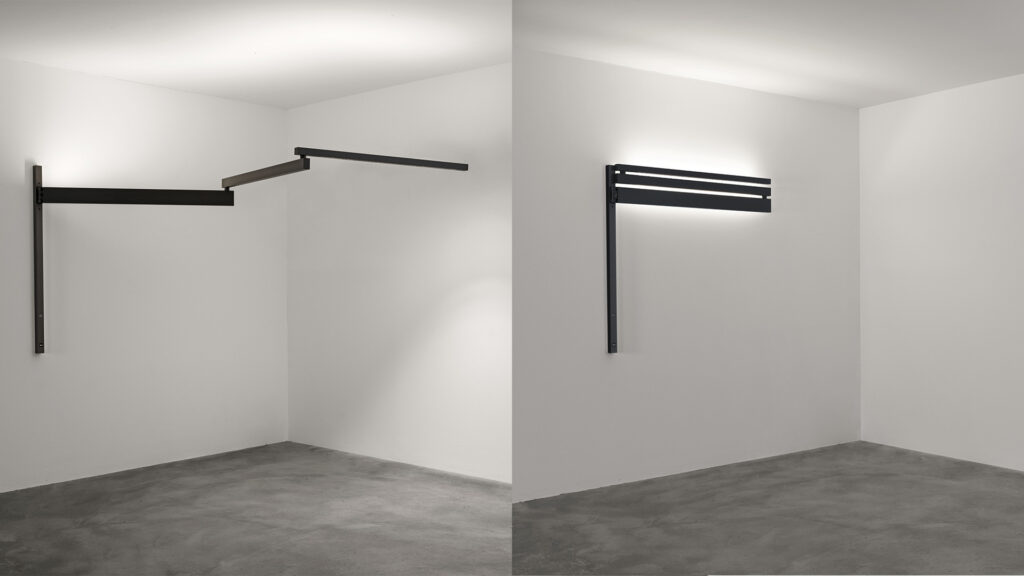 Modular lighting system made up of three elements: conical light rod, brass joint and base. The parts can be freely combined to create aerial geometric compositions by fixing the supporting elements to the wall or ceiling. The product is equipped with sensors and can be controlled via Bluetooth. Available in four colours – white, black, titanium, blue. Design Artec Studio.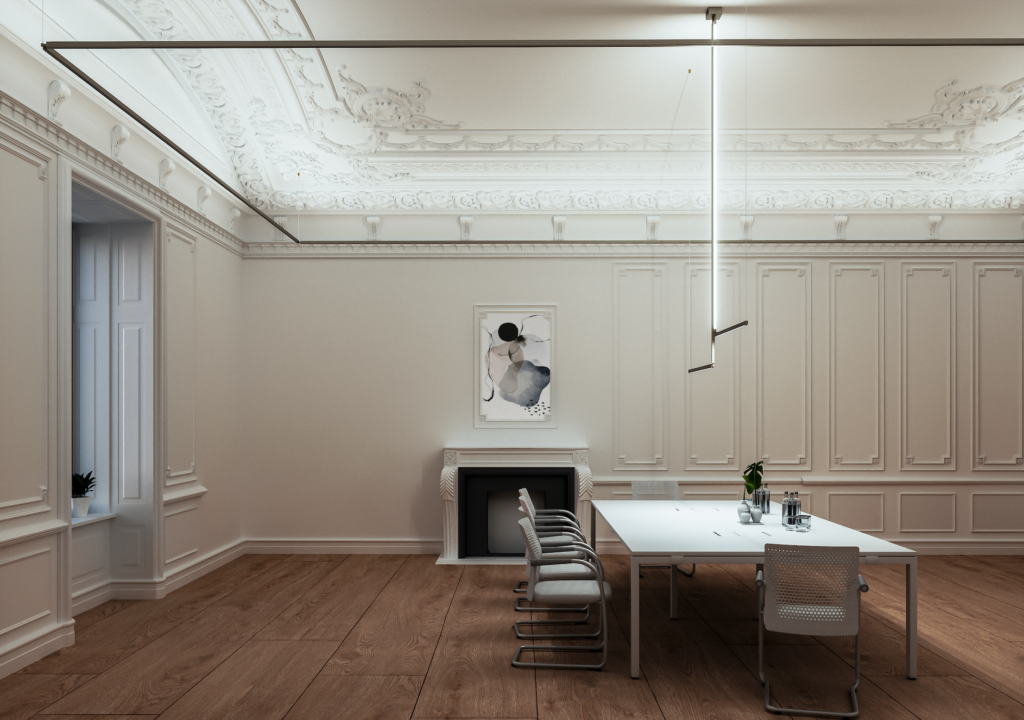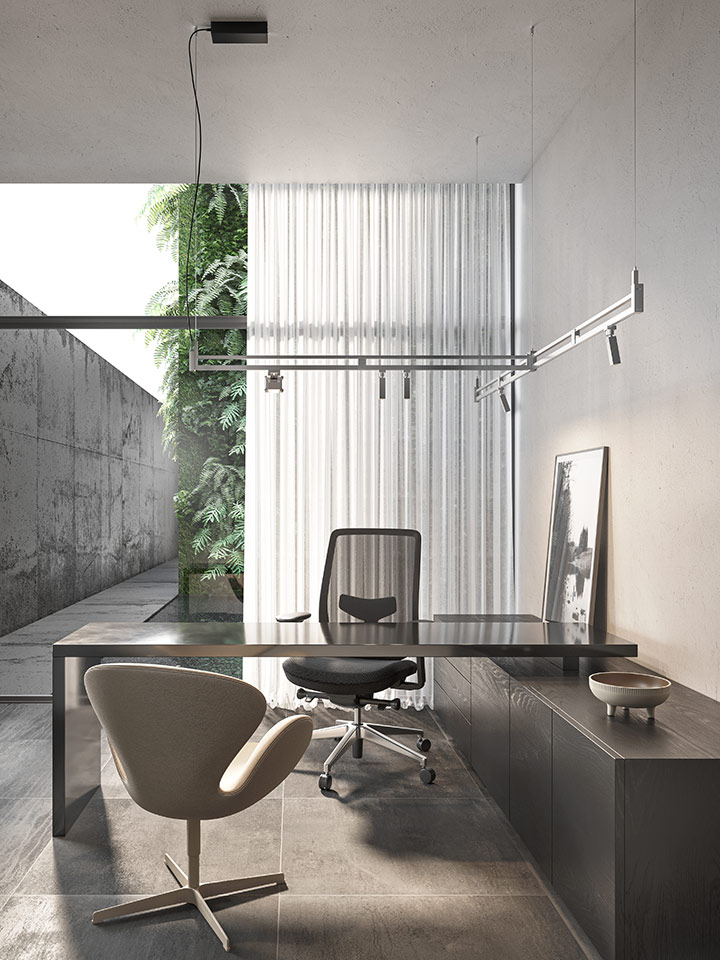 It can be installed as a suspension or semi-recessed, the system designed by Edmondo Testaguzza consists of a track with a sliding system on which three different types of spotlights in aluminium or black finish can be mounted. Each supporting section (length 100 and 130 cm) is also equipped with LED strips on the upper side, to provide ambient lighting.
Ultra-miniaturised low-voltage (24V) track lighting system. The tracks, which are only 1.1 cm wide and 1 cm high, can be installed recessed, surface-mounted or suspended. Four colours are available: embossed matt white, embossed matt black, brushed gold and anodised bronze. 
The curved sections are designed to achieve infinite compositions in space and accommodate every design preference. Compatible light bodies include the new Yori Outline family of spotlights, the Yori Pendant, the Incline Outline adjustable linear lighting and the Linear Outline linear module.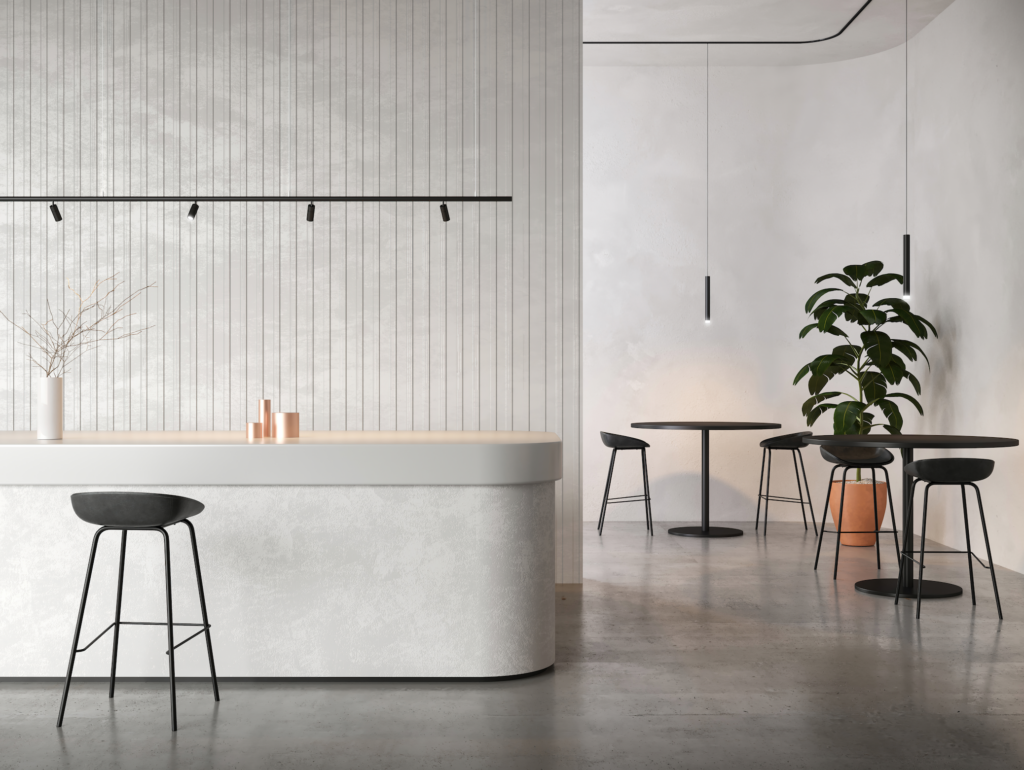 This is a new version for Mandalaki Studio's lamp which is now offered with a multiple linear rosette to which the suspensions can be connected. Thanks to the possibility of aggregating several rosettes that guarantee electrical continuity and allow ± 90° rotation between them, it is possible to define a distribution of a high number of lighting points.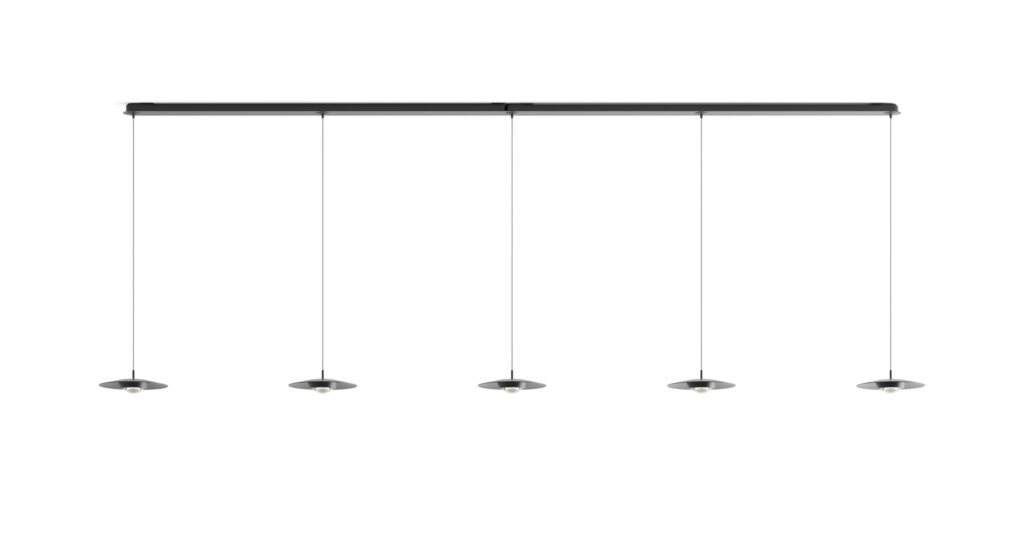 7. Cartesio - Quadrifoglio Group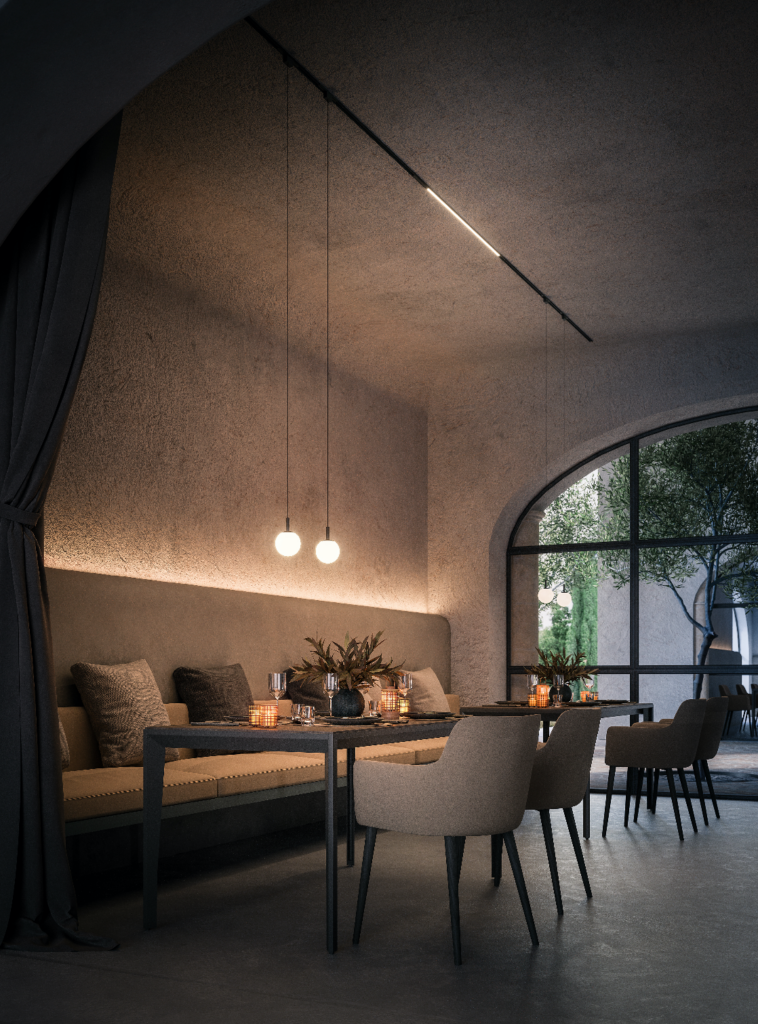 An aluminium electrified track (48V) is a wired rail for accommodating various lighting devices, technical spotlights or accessories with a more decorative feel. A choice of three different spots, two directional light bars, diffused light bars, an adjustable grazing light element and two different spherical lamps can be installed as pendant, ceiling or wall lights.
Carlotta de Bevilacqua designed a flexible track system measuring only 5.5 x 12 mm, which can be shaped into any desired form. From a single power supply point it can run for more than 10 metres, guaranteeing the utmost freedom of installation. The technical core, i.e. the two copper conductors co-extruded with a section of insulating thermoplastic material, are left exposed. 
Sylt accommodates several of the brand's products, technical solutions such as Helgoland, Vector and Spere or elements of great character such as La Linea by BIG or Unterlinden by the duo Herzog & De Meuron. The light elements connect to the track with an adapter that combines power supply, management and mechanics.