Correspondences between space and society have been transformed, so as the perception and functions of day and night in the cities. Because since the birth of public lighting in the 16th century, it has become one of the factors that allowed the extension of life beyond the sunset, which has completely changed our relation with the night dimension and more than ever has a strong economical and symbolic impact all over the world. The importance and potential of urban lighting resigns in contributing to the idea of place making and the search for a coherent identity for cities in a 24-hour economy. 
Before, one of the misunderstandings in urban lighting was to compare the level of brightness to aesthetics of a space, thus resulting in micro-scaled problems like, over-illuminated urban spaces or light spillage to the macro-scale having negative impact on the ecological system for example. Therefore, a proper lighting design process is requested to support the urban dimensions and its heterogeneous society in a flexible and integrated way to foresee a sustainable approach towards energy consumption and quality of life.
Although, what do we mean by qualitative urban lighting? Which are the parameters? According to extracts from IESNA, RP – 33-99 & RR-89 Quality of Light pertains to the distribution of luminance in a visual environment. The term is used in a positive sense and implies that all luminance's contribute favorably to visual performance, visual comfort, ease of seeing, safety and aesthetics for the specific visual tasks involved. 
Adding to this definition, the valorization of local culture is here understood as a fundamental part of qualitative strategies to be implemented when designing with lighting and the public space in particular. Local culture means local light. The nature of the image of the city at night resides in the characteristics of its illumination, so in some way the lighting constitutes a semantic layer for its comprehension. A readable nightscape is essential to both locals and visitors, to decrease confusion and maximize the spatial experience one would originate.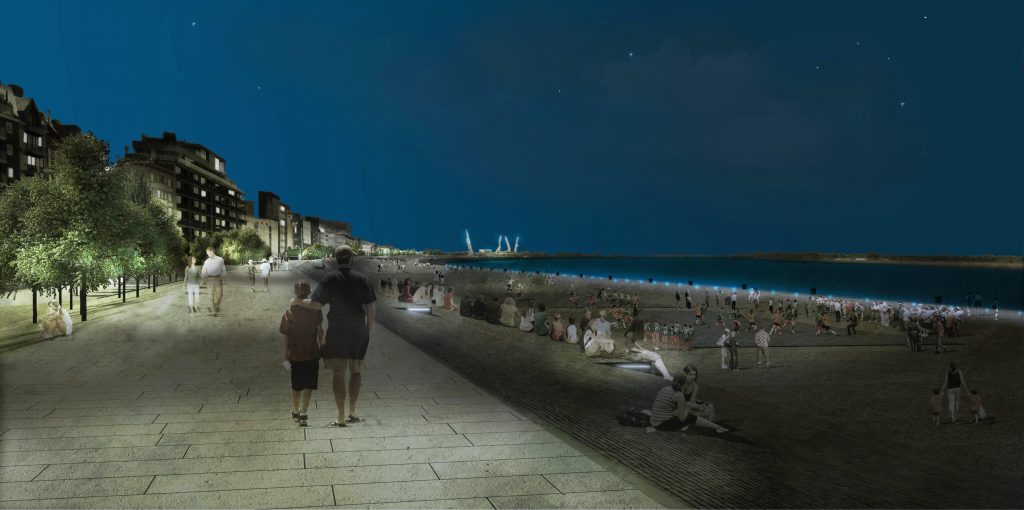 Preceding tests, in environmental perception research, had focused that the presence of these visual qualities, like historical meaning, openness and typical urban forms, is connected to the enlarged preference for the space and would balance human perception of his surroundings. Moreover, studies had shown that a comprehensible visual-scape would increase preference and decrease negative feelings on his environment. Urban lighting can influence social interactions in the public space — inspiring informal interactions or impeding them. 
Following standards concerning efficiency, efficacy and energy savings, contemporary urban lighting projects proposals have included sections about wildlife preservation, wellbeing of inhabitants, or the importance of supporting social actions and cultural identity. More multifaceted necessities of urban residents are addressed by public lighting solutions: sharing important information or assigning specific emotions, reinforcing the identity of a neighborhood for instance, or highlighting the soul of a city center during a celebration. Good quality in urban lighting is a growing concept, which has been slowly but surely increasing its functions; from visual performance, to visual comfort, to visual ambiance, to social experience nowadays.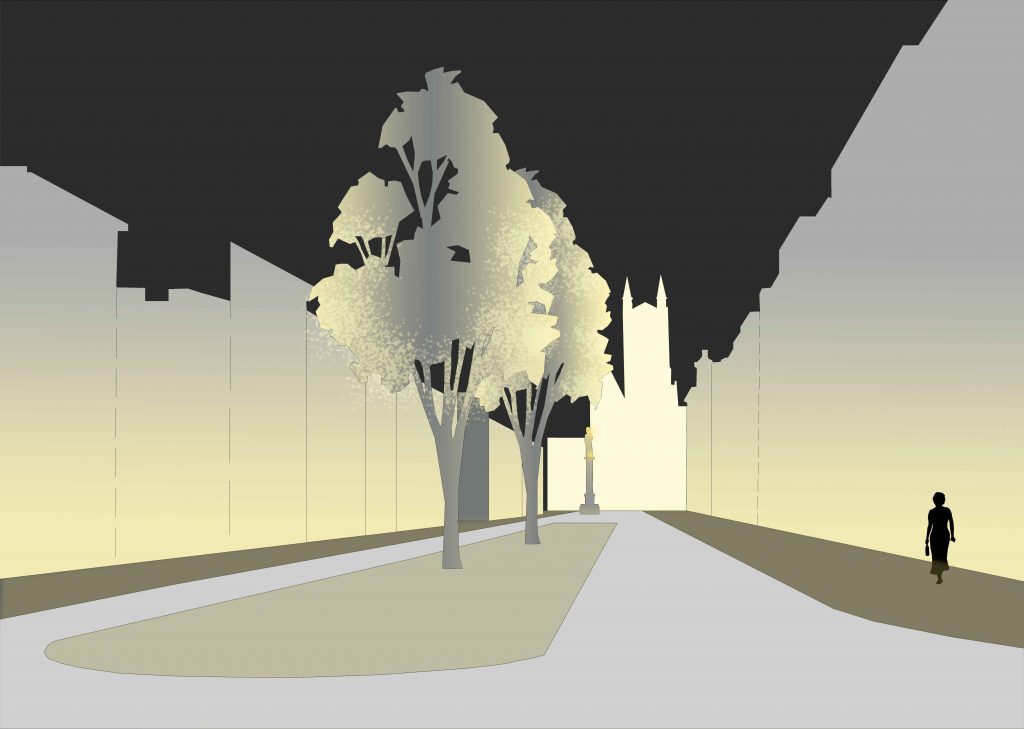 Technological development in other grounds also grants qualitative aspects to be integrated in the urban lighting process, for example, new digital control systems and Internet of Things applications deal with a wide variety of possibilities for smart urban lighting solutions, combined with new challenges regarding privacy and control, amongst others. These opportunities are starting to be explored by lighting designers and other practitioners, who, by doing so, have extended the horizons of what is achievable in the urban environment with respect to lighting design. Adding a social value to the public realm is a necessary piece of the larger puzzle of developing healthy and livable urban environments.
The human-centered perspective of urban lighting is developing as a crucial aspect for resilient cities. Increasingly often cities and municipalities select for lighting solutions that go "beyond illumination" urban lighting solutions not just provide visibility and a sense of safety at night but achieve other purposes too. For instance, we can reference the Antwerp Lighting Masterplan developed by Susanna Antico Lighting Design Studio. The Lighting Masterplan do not merely present a seemingly attractive illuminated nightscape, but offered visual comfort and deeper consideration throughout the whole city into how human perceived his nightscape by presenting the city lights in three specific layers and how each layer will complete one another to create a coherent image of the city in a time perspective.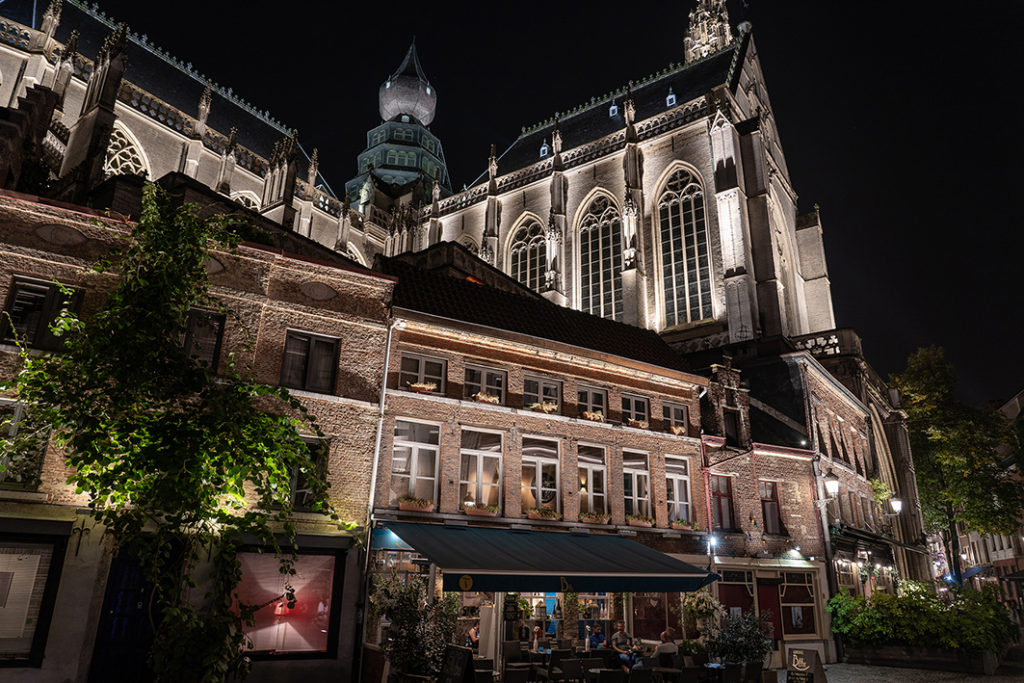 Following the example of Antwerp, future Urban Lighting Masterplans should get on up in a new direction, from the quantitative aspects of lighting and measurable spatial requirements, to be designed with greater sensitivity to human-environment visual needs in mind. Carefully designed urban lighting can improve one's connection with a place and a community, increasing mutual trust and a sense of control, in other words, more quality of life.