How can lighting design shape the experience of the work environment? Artemide, the prestigious Italian lighting brand, has designed the lighting project of the offices of Geosoft Srl, a leading software house in mapping, digital photogrammetry, and GIS, part of the Leica-Hexagon group. The result is a work environment that combines innovation, functionality, and aesthetics, where light plays a crucial role in enhancing the spaces and the human activities that take place there. The lighting design project of Artemide for Geosoft Srl is a remarkable example of how light can create new scenarios and perspectives for the workspaces of tomorrow.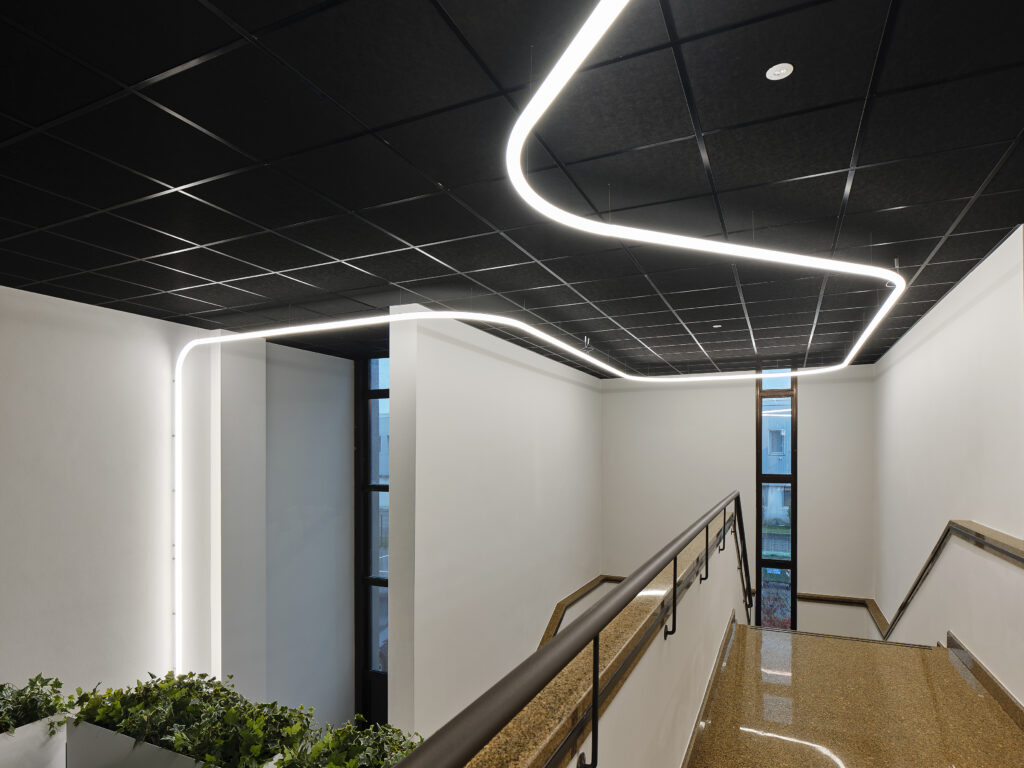 Artemide's Blend of Aesthetics and Functionality for Geosoft
The workspace design project for Geosoft Srl is developed within a building, part of the architectural heritage of Azzano Decimo, that has a free plan with independent or aggregated work areas, as well as recreational and relaxing spaces. The impressive double-height space of the staircase that connects the two floors is enhanced by the Alphabet of Light system by Artemide, with its curvy lines.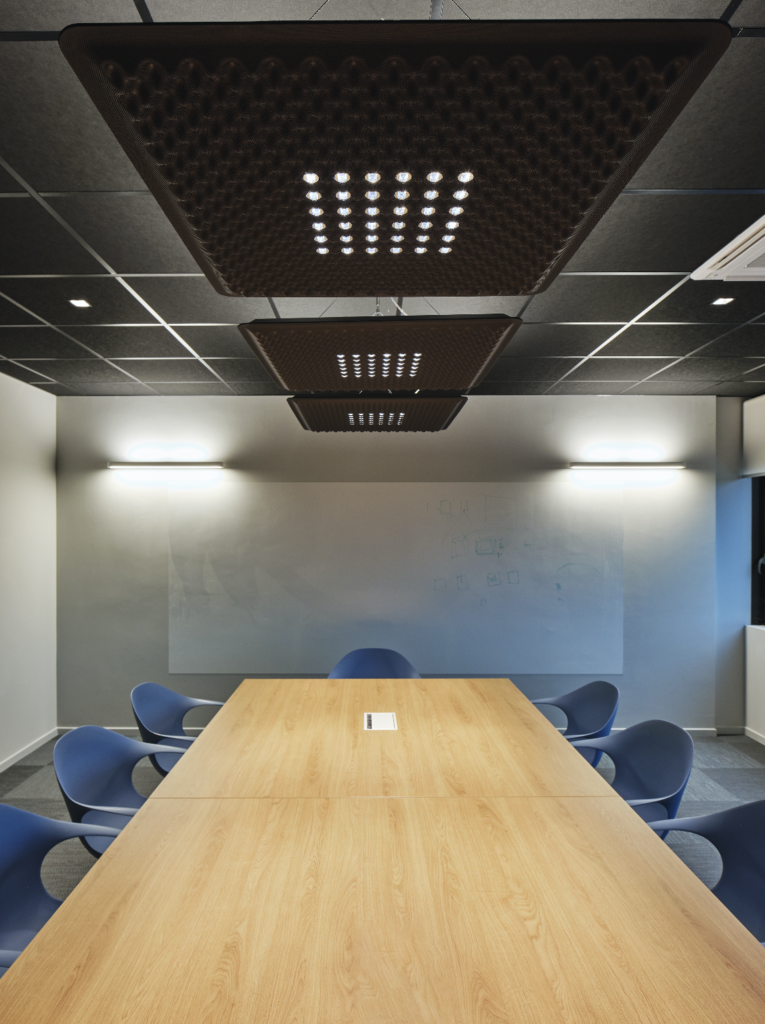 Smart Office: Ensuring Uniform, Glare-Free Workspace Illumination
Each environment has a different atmosphere and functionality to be highlighted by the lighting design solutions. For instance, the work, meeting, and concentration areas are illuminated with the innovative Eggboard Matrix system, a suspended device that, in addition to directing the light on the work surface, has acoustic absorption properties thanks to the special sinusoidal section design of the lower surface and the use of sound-absorbing material. In this choice of Artemide for Geosoft Srl, aesthetics and functionality combine to create the perfect workspace and quality focus.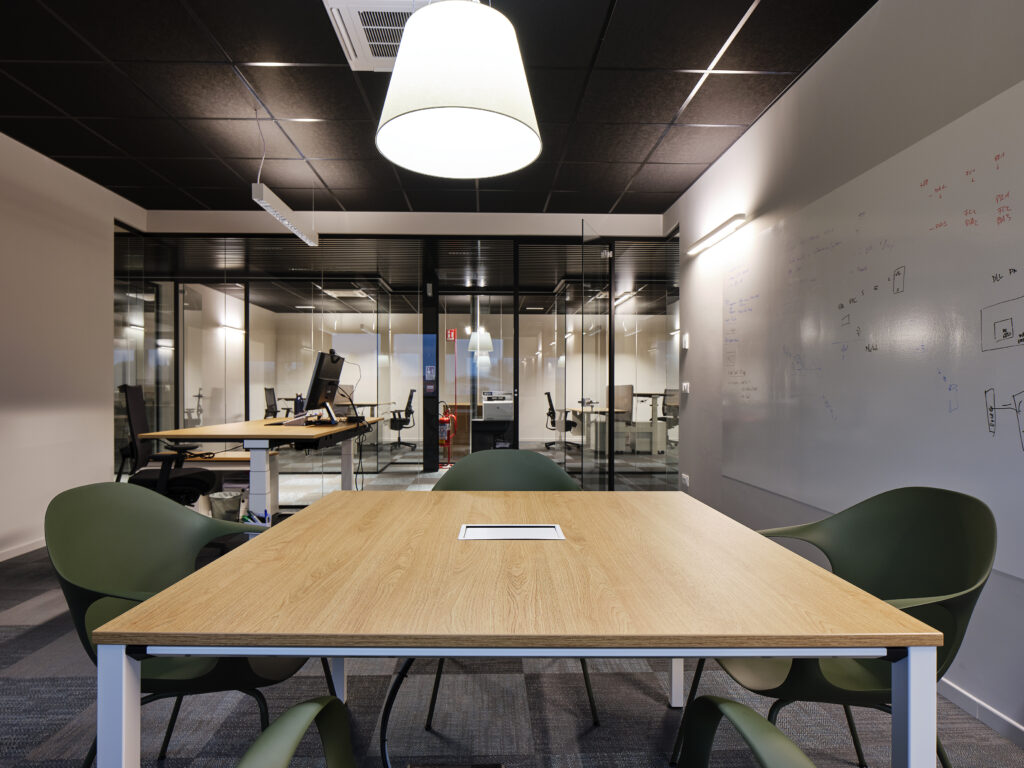 Not only Eggboard Matrix: the performance in the workspaces is also guaranteed by the precise and simple lighting of Smart Office, a suspended lamp that encloses advanced LED technology. The light emitted is uniform and non-glare, to ensure the best performance, and is controlled by a mixing chamber.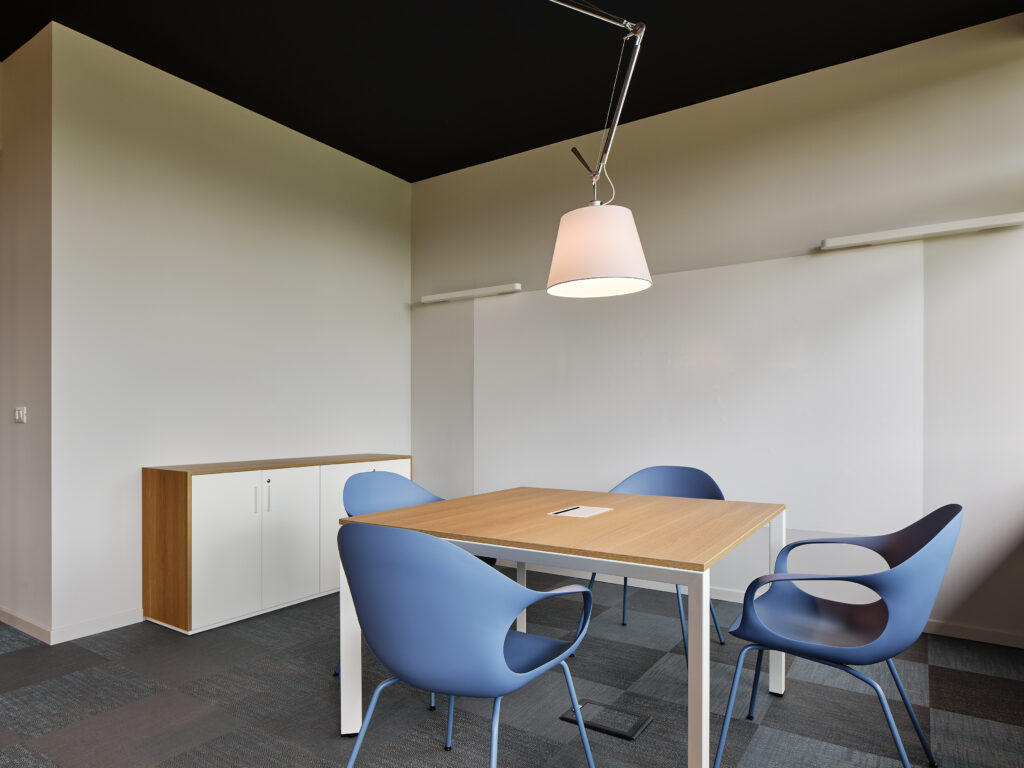 Artemide x Geosoft Srl, finally, lights up the passage and rest areas with a touch of lighting that can infuse a cozy and relaxing atmosphere, without wasting energy: the essential Talo wall LED and the elegant Tolomeo Decentrata Suspension for a warm lighting design that revisits the old classic of the traditional lamp.