On September 7, 2022 Fondazione Rovati's Art Museum opened its doors in Milan, a unique addition to the cultural offering of the city. It showcases both ancient and modern exhibits, creating a smooth dialogue between Etruscan and contemporary art. 
Commissioned to MCA Architects and guided by Architect Mario Cucinella, the conservation project for the museum's elegant premises in Corso Venezia – one of the busiest streets of the city – restored the historic building to its old splendour, providing a contemporary interpretation while fully respecting the original architecture of the building, which in addition to the museum will also host a research centre. Working closely with the design team, Architect Piero Castiglioni created the lighting design scheme.
The complex refurbishment project began in 2015 and took several steps – architectural restoration of the building, designing the museum and the subterranean addition, and refurbishing the interiors.
Wall sconces and led strips placed at different heights emphasise the architectural elements of the hall leading to the bookshop, where general lighting is provided by recessed lights; the reception area features low-glare recessed lights.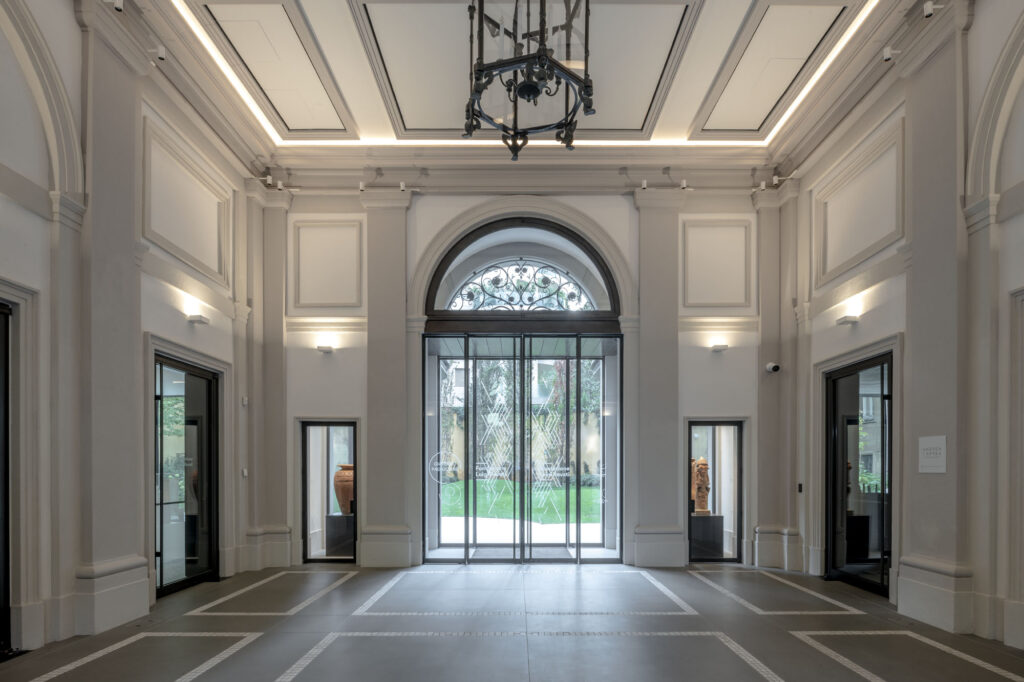 The subterranean space has been extended by adding two floors beneath the garden. The 1st basement hosts the Etruscan exhibition and the 2nd basement comprises the warehouse and utility rooms. 
A stunning carved serena stone staircase leads to the subterranean space. Visitors are drawn into a dimly lit space seamlessly lined by skilfully layered stone slabs throughout the exhibition route.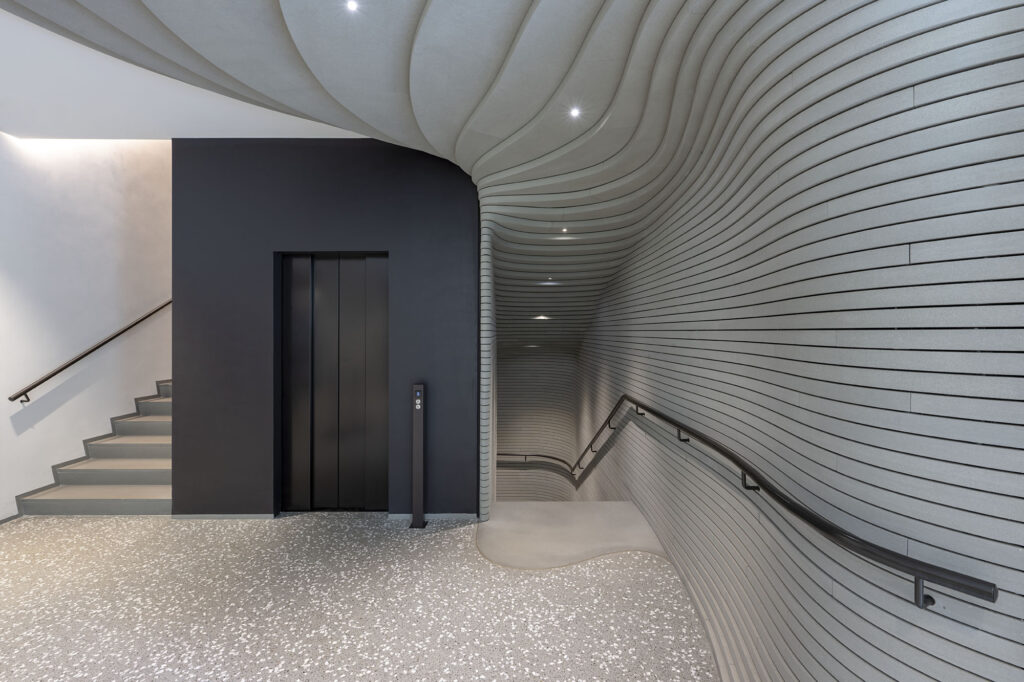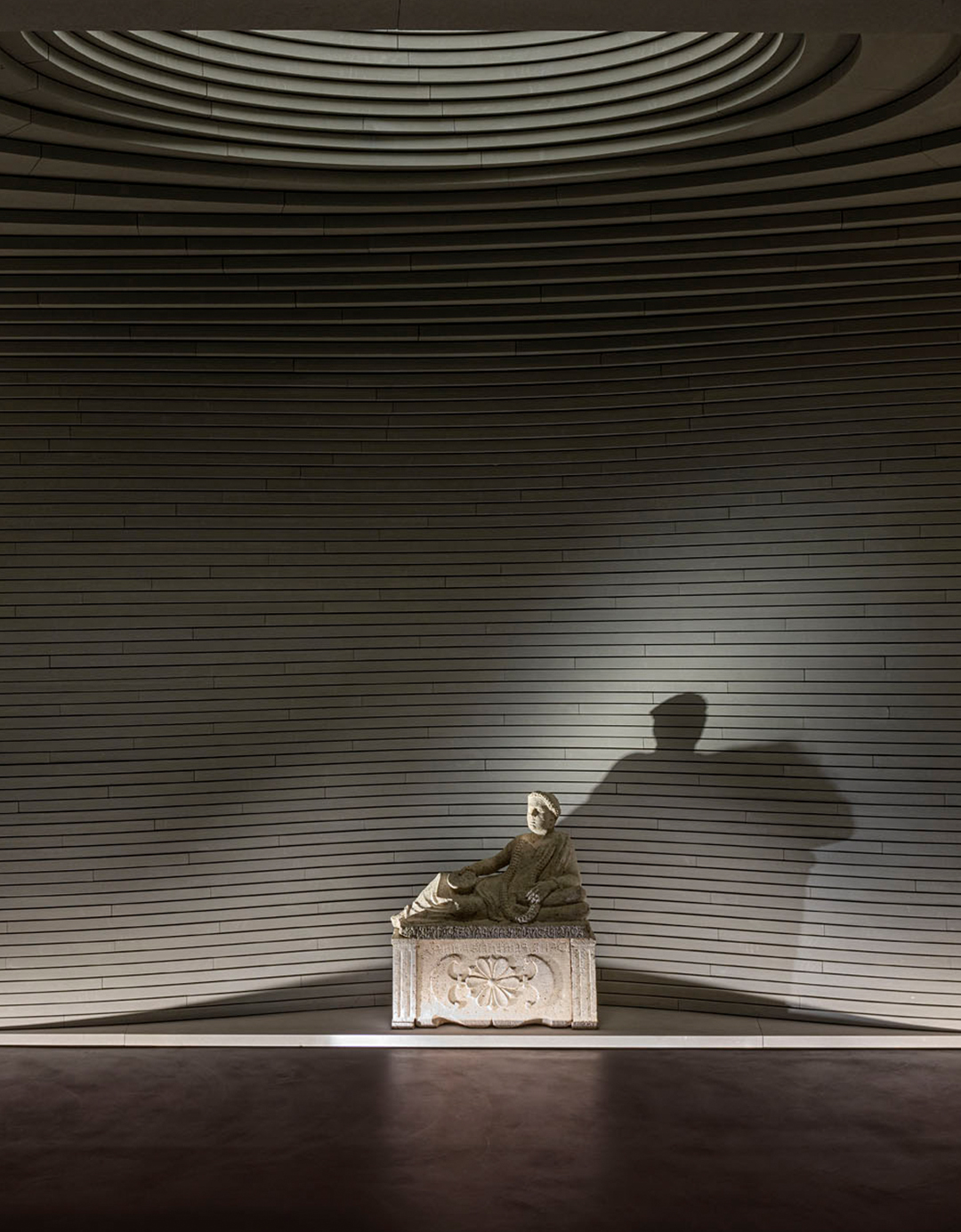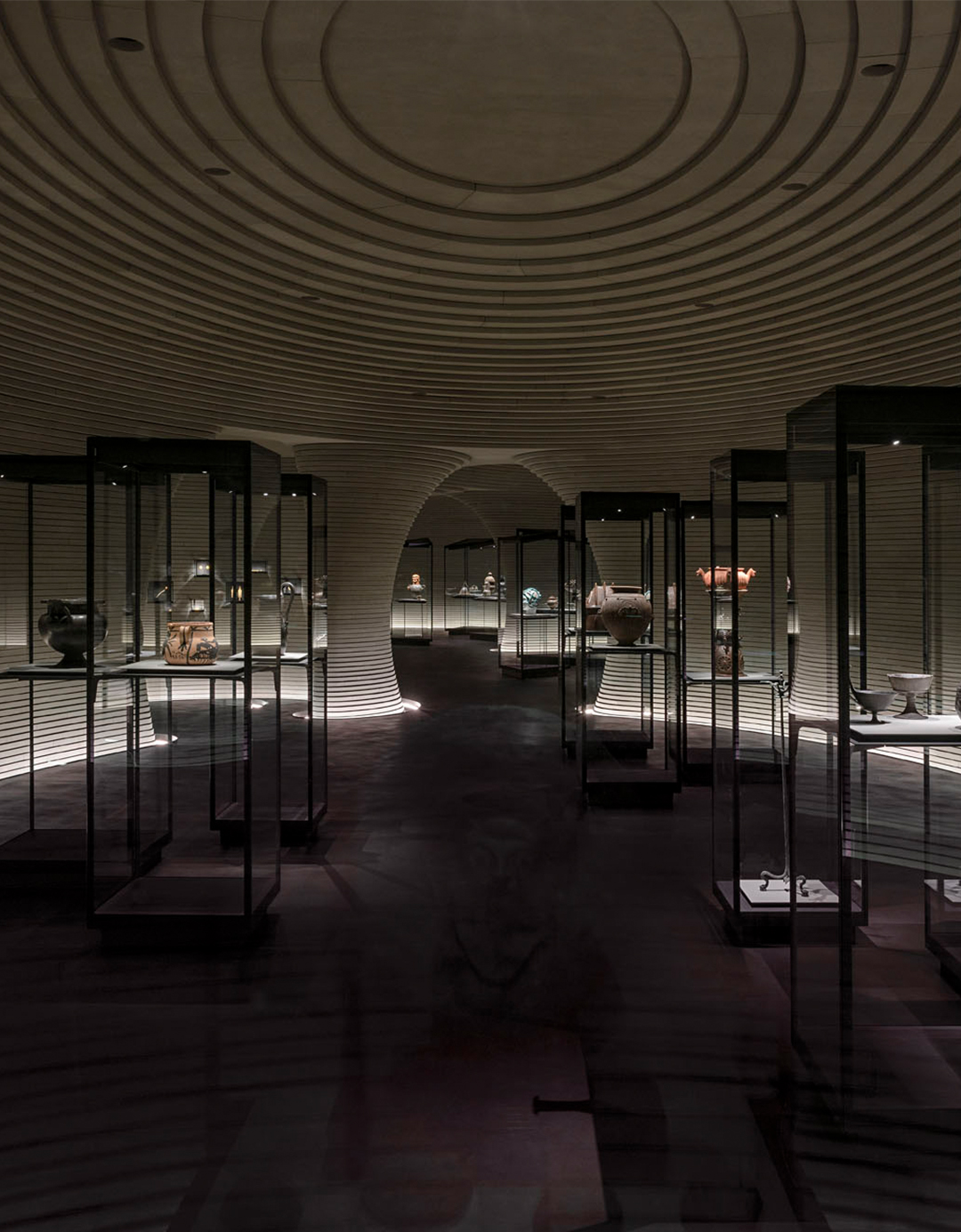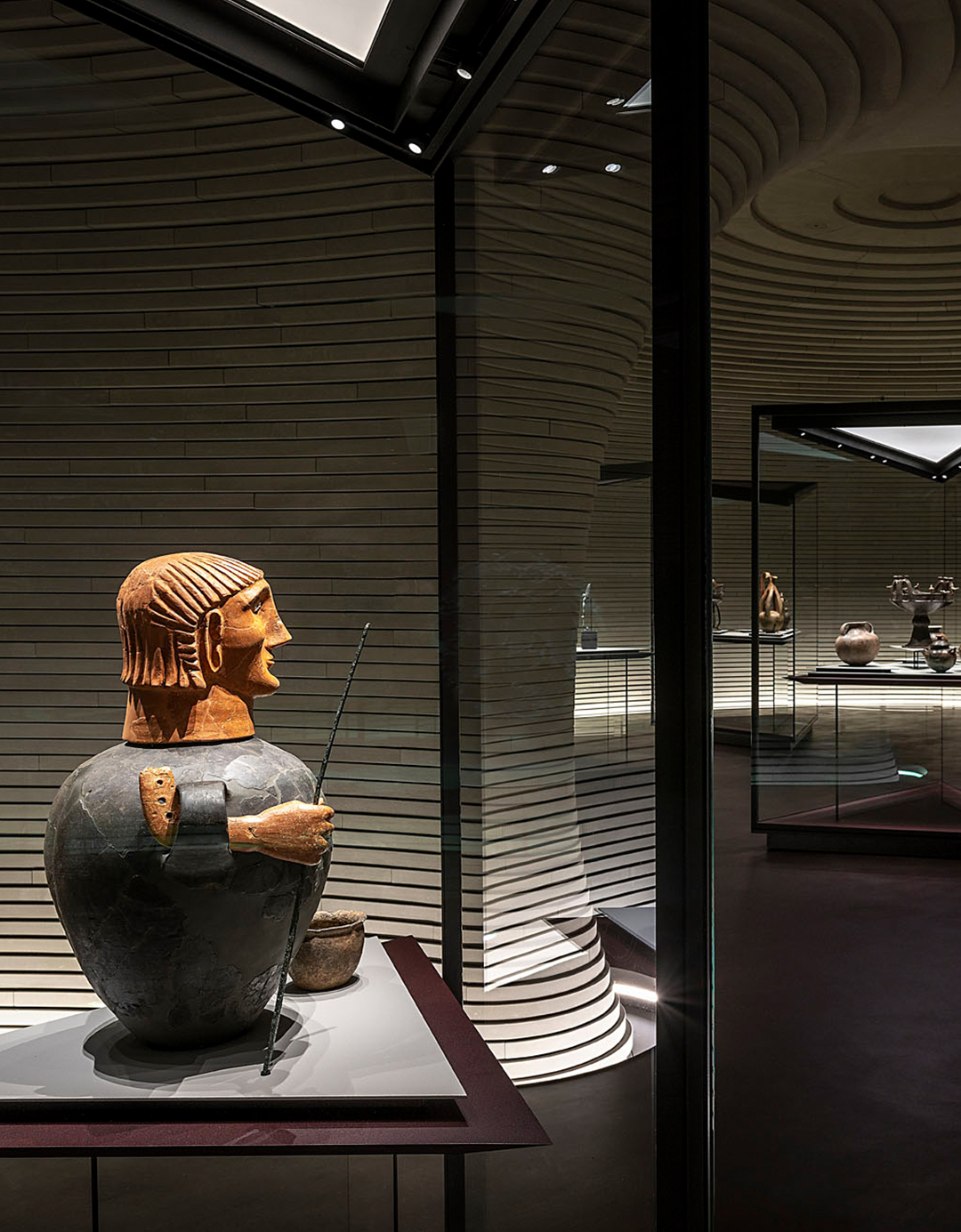 Entering the subterranean section feels like being engulfed by a fluid space seemingly carved from stone and reminiscent of the Etruscan hypogeal tombs of Cerveteri. 
The route unfolds to reveal three round chambers followed by a large elliptical one with domed ceilings lined by narrowing circles of slab stones. Unlike those of Mycenaean chamber tombs like the Treasury of Atreus, the stone slabs are not chamfered, resembling instead those of the Etruscan necropolis in Casale Marittimo. Joined at an angle for shear strength, they are made to look less angular by skilfully arranged anti-glare recessed ground lights scattered around the perimeter of each chamber, which cast a soft grazing light highlighting the curvilinear layout. The items in glass display cases emerge from the semi-darkness as if they were being unearthed, bathed in a light that does not alter materials, colours and shapes.
The piano nobile, originally designed by architect Filippo Perego di Cremnago in the second half of the 20th century, has preserved its authenticity owing to a conservative approach to restoration. It comprises a series of rooms, each with well-integrated and never invasive lighting. The lighting scheme involved an upgrade to LED of existing pendant lights and wall sconces, adding discreet recessed low voltage track spotlights, and lights that are perfectly blended with the furniture.