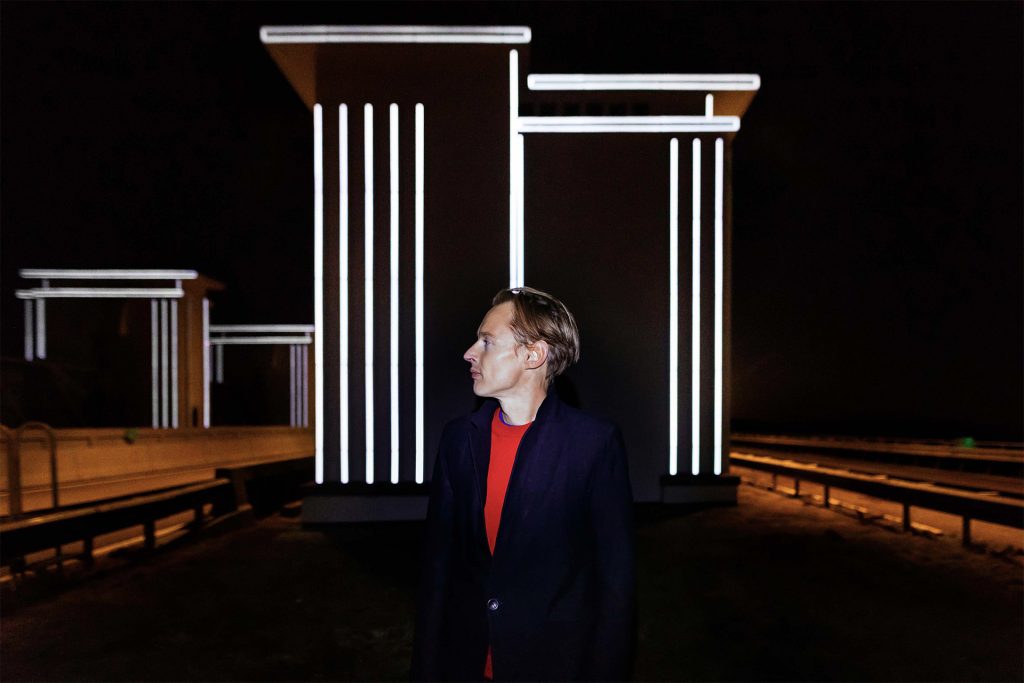 Daan Roosegaarde escapes any kind of definition.
Scientist, designer, tech artist, this Dutchman designs installations meant to improve everyday life in urban environments, ignite your imagination and fight climate change. Air, water and clean energy, living in harmony within the environment, these are the values ​​at the base of his work: he speaks through light. Born in 1979, he has been the creative director of the social design lab Studio Roosegaarde since 2007, based in Rotterdam – in an old iron and glass building in the harbor area also known as "the dream factory" -, Shanghai and a pop up branch in Dubai. The studio has worked in the four corners of the world, has been called for installations in public spaces and open places from Beijing to Paris, from Eindhoven to Stockholm, exhibitions in such museums as the Design Museum or the Tate Modern in London, the Mori Art Museum of Tokyo or the Musee des Arts Decoratifs in the French capital. Daan Roosegaarde is also a Young Global Leader at the World Economic Forum, a visiting professor at the University of Monterrey in Mexico, a consultant to the Singapore Design Council, a professor of Design and Innovation at Tongji University in Shanghai and a member of the NASA Innovation team.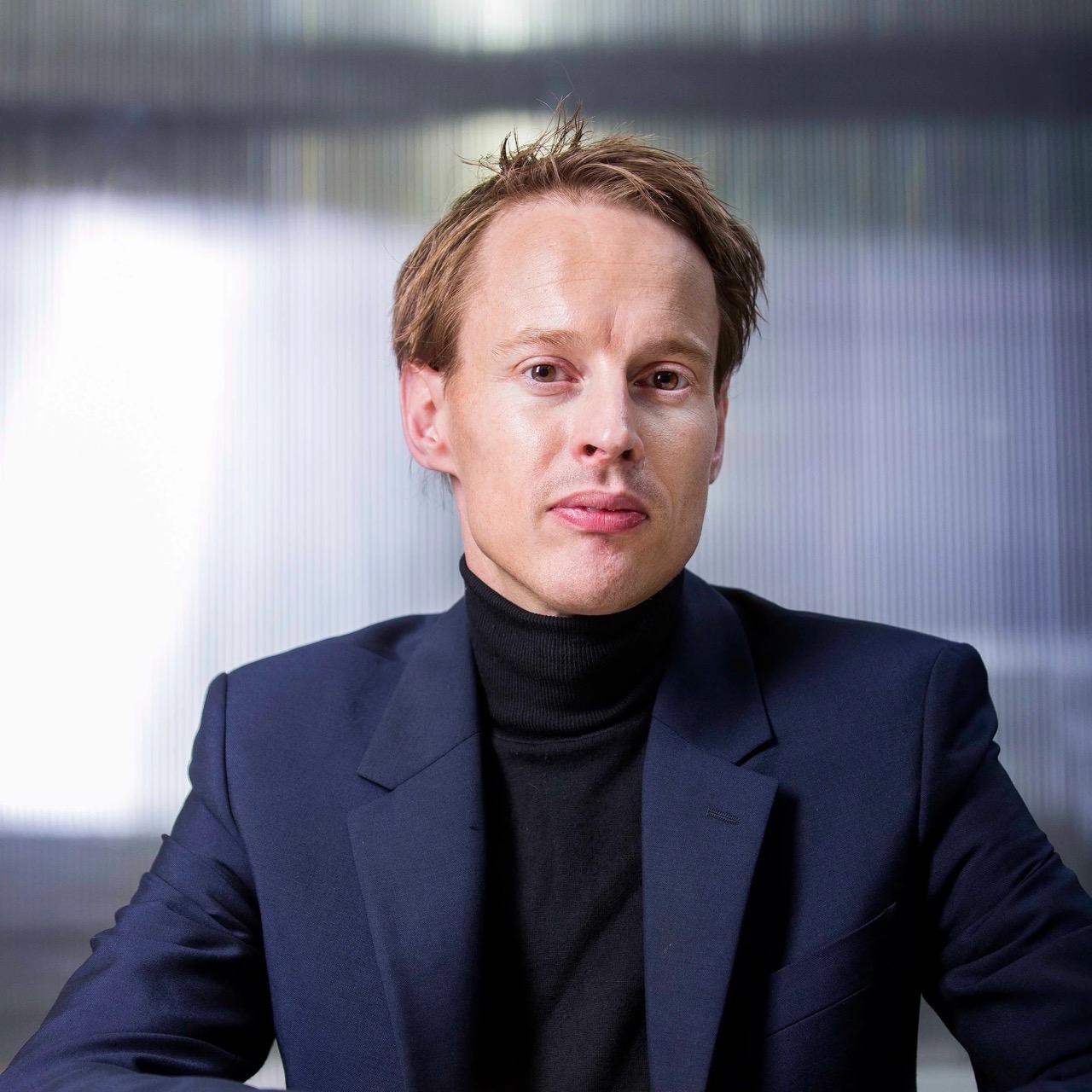 «First we must imagine a better future to be able to create it. People's attitude will not change because of numbers and catastrophic projections, they will be stimulated by curiosity and the concrete possibility of creating a better version of the world, instead»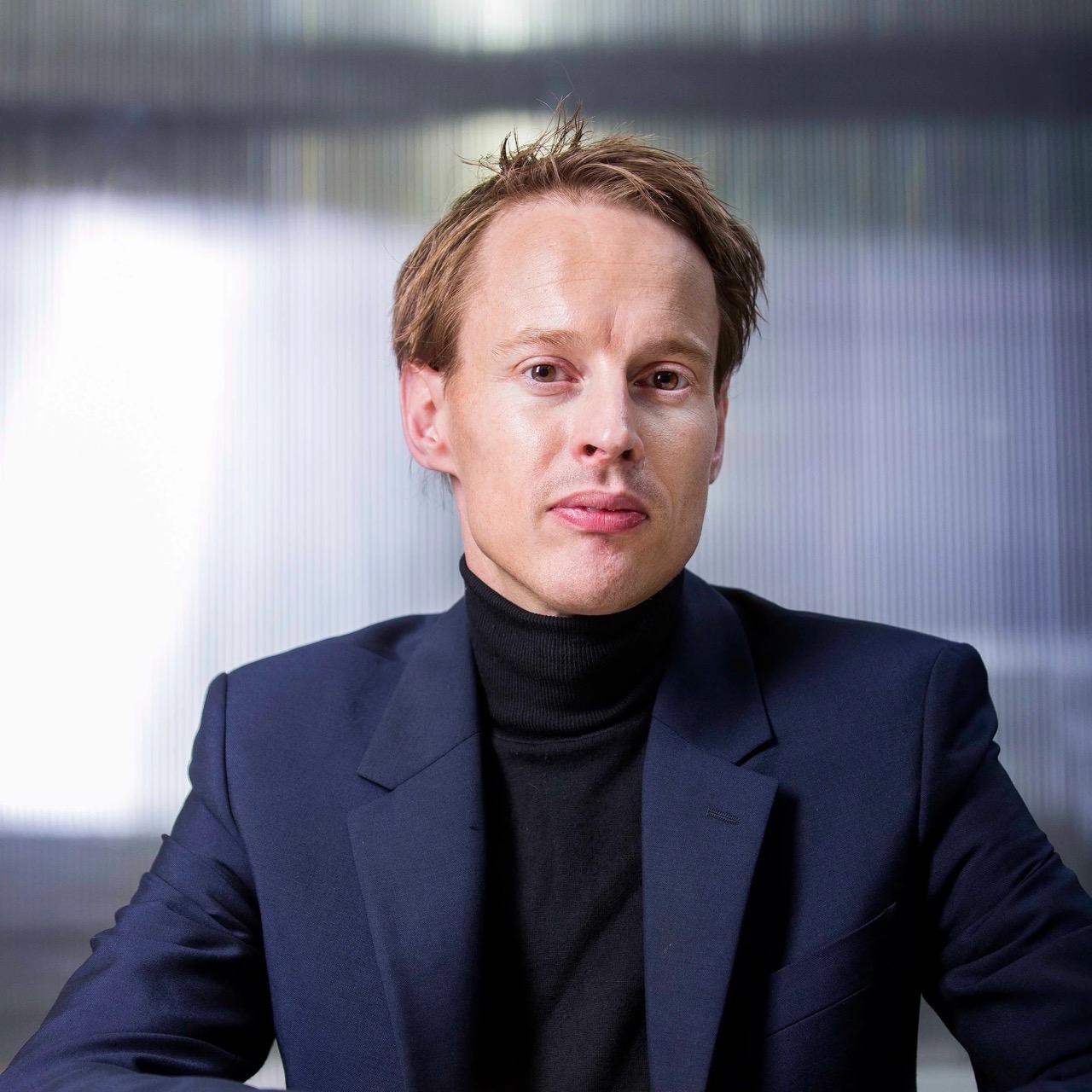 Light designer
from Berlin
His projects directly hit our social conscience on very important issues, encourage us to think about a different world, to be part of the solution to those problems linked to pollution and climate change. His delicate visions are not utopias; Taking up the definition coined by Kevin Kelly, founder of Wired magazine, Roosegaarde speaks of protopias, thus emphasizing the proactivity of his work.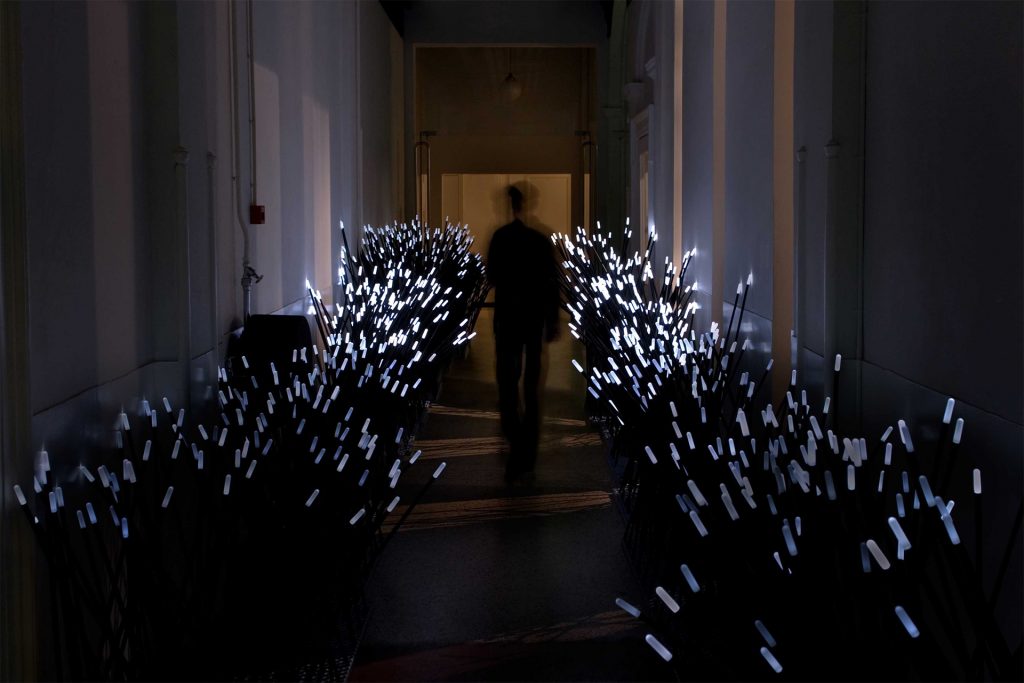 Nature is his main source of inspiration, and he feels like humanity no longer wants to discover and understand it. He was a curious child, who never stayed home but always went out to play in the meadows, and he turned into an adult who observes his surroundings to give life to something new. «For me, the essence of design is to question reality and trying to understand it and to create it, redesign it, relate to it and the world around us. It is strange that when it comes to global challenges, architects are never part of the discussion». Obsessed with searching for new beauty and simplicity, everything he creates can be ascribed under the big hat of the schoonheld, a Dutch compound word that means "aesthetically pleasing" and "clean", as in essential and simple.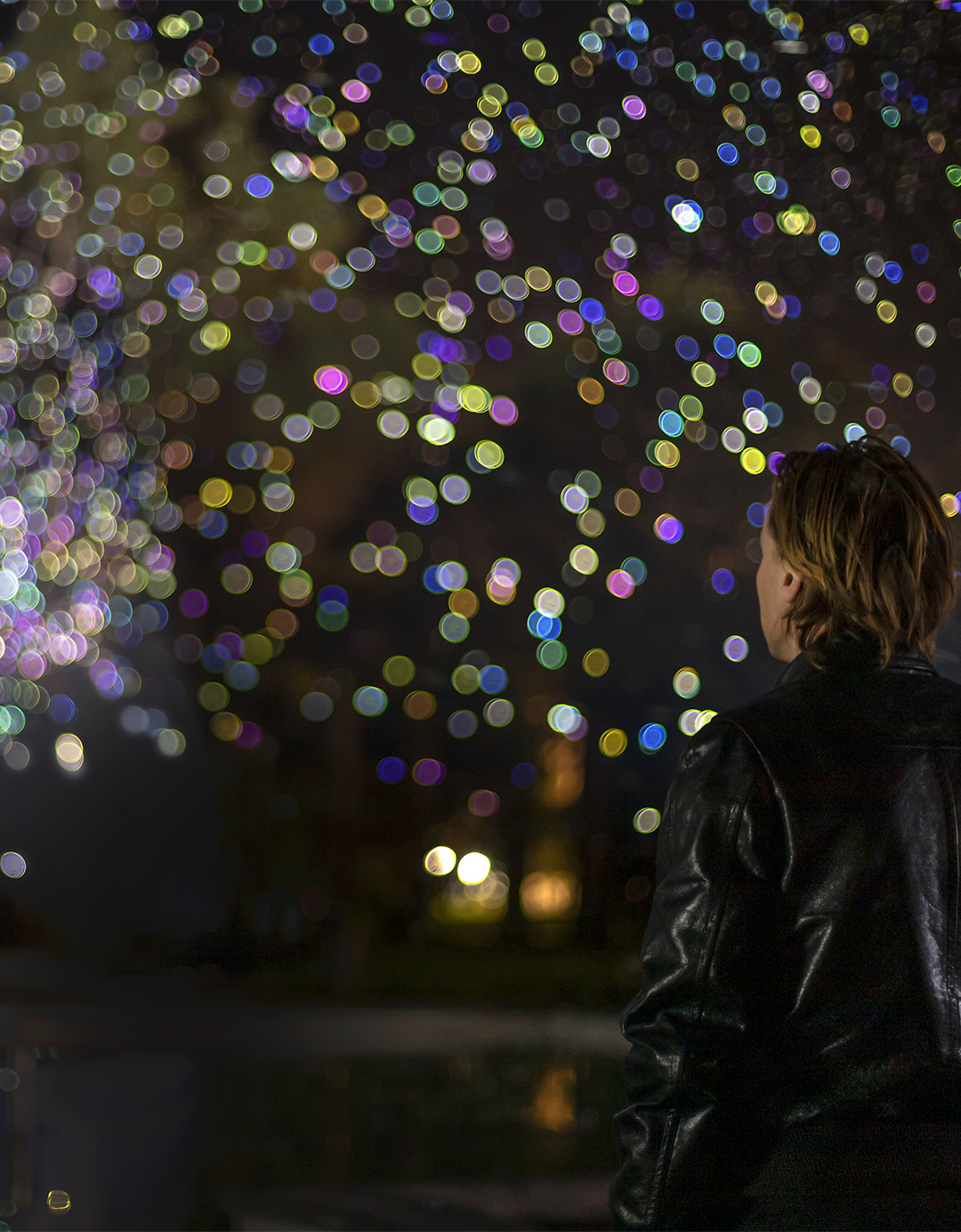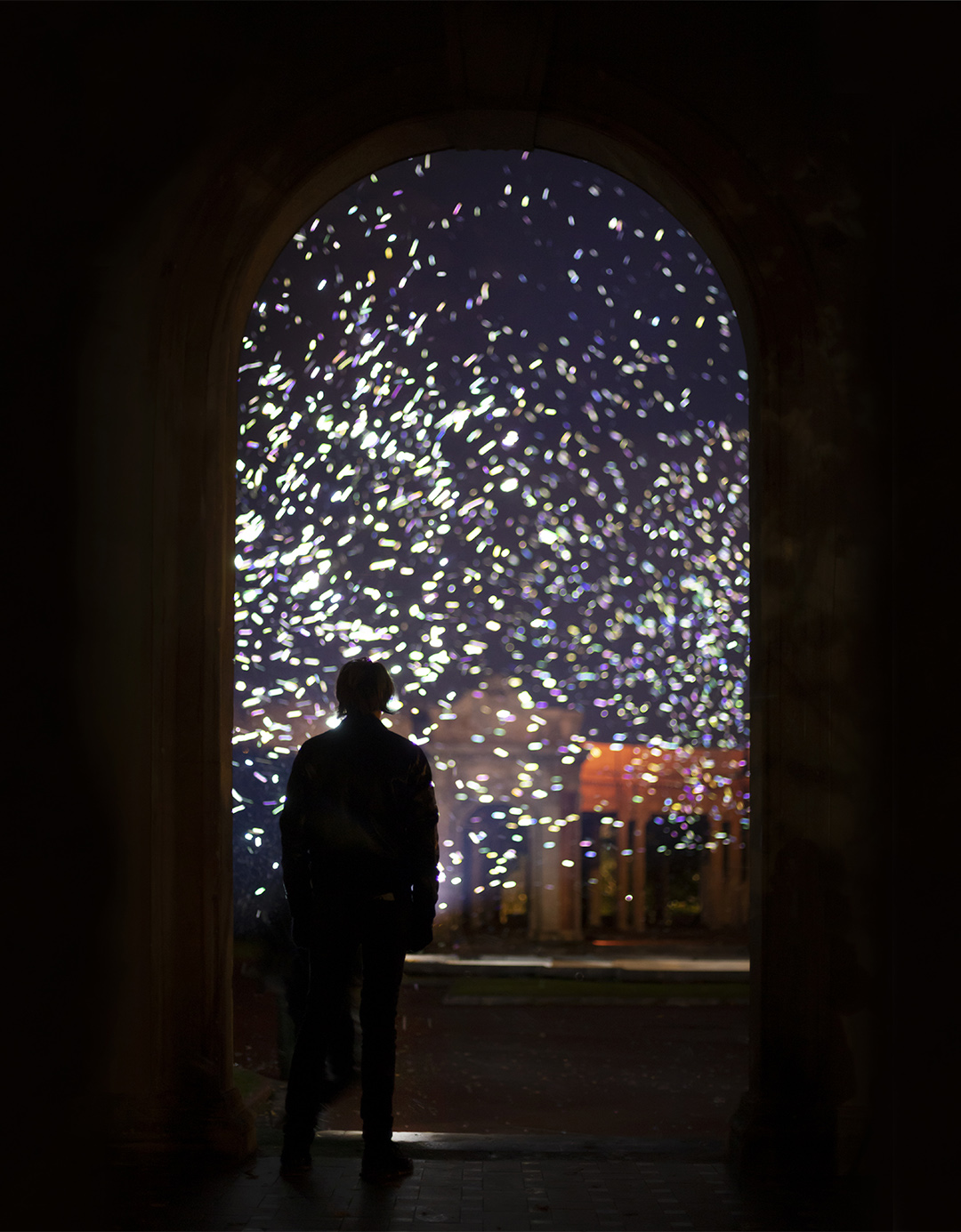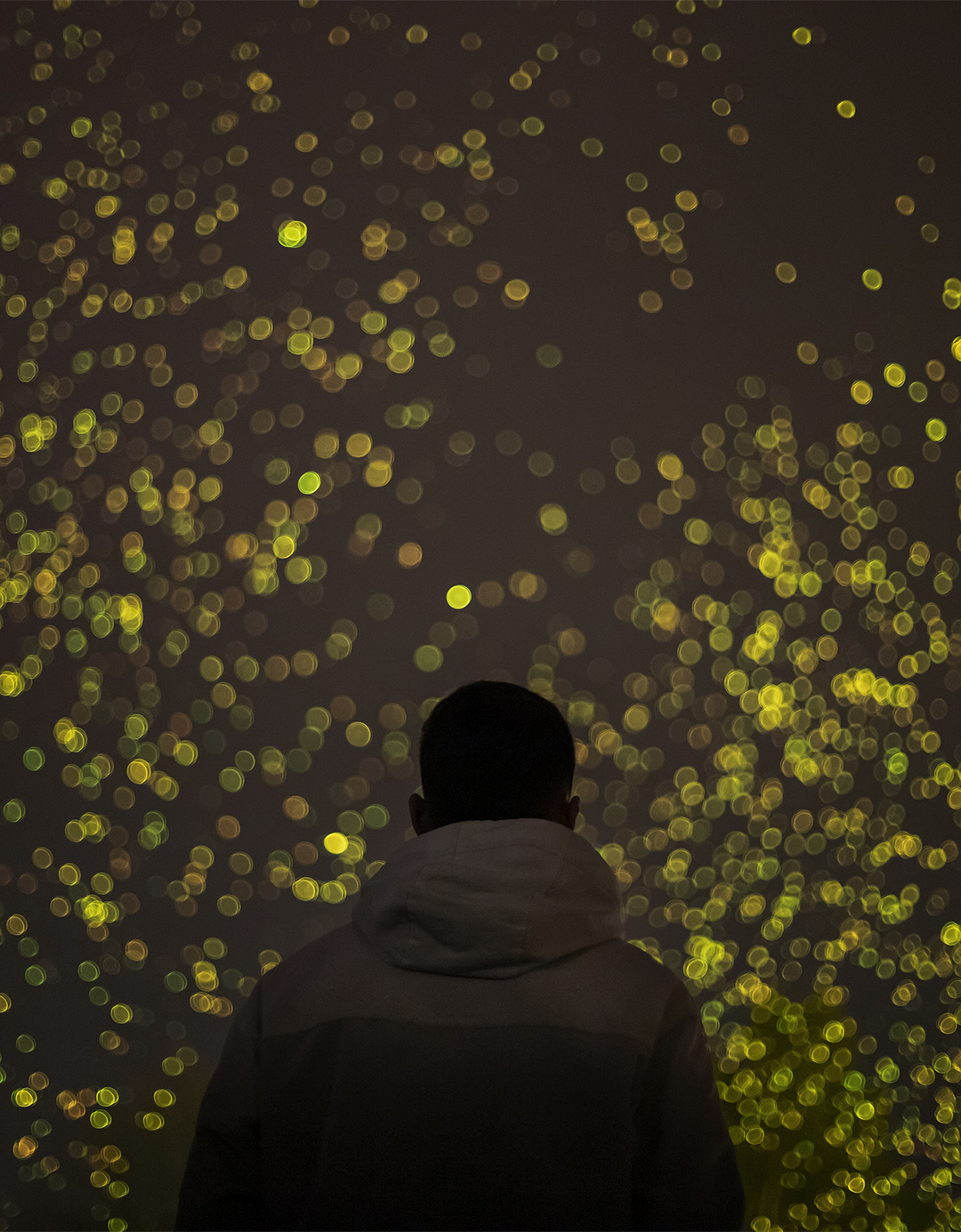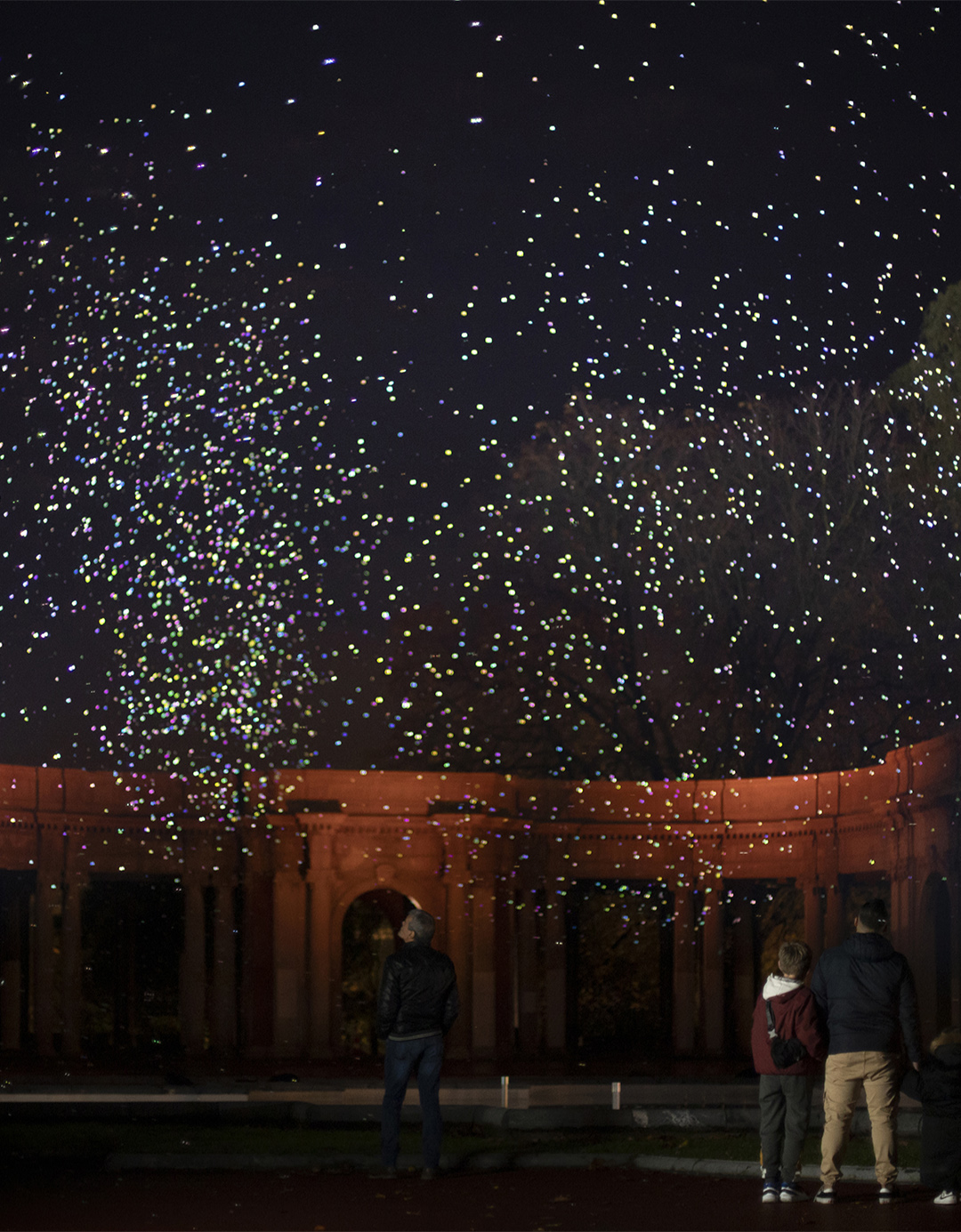 His latest creation is called Spark and it's a project for a 100% green fireworks display inspired by fireflies and the sparkle of distant galaxies. We are talking about organic fireworks that avoid the use of chemical or plastic elements. These colorful "clouds" exploding to reveal iridescent reflections are made up of millions of small, completely biodegradable confetti. «Traditional fireworks pollute the air with fine dust and are  getting banned in more and more places every day, but to many people this feels like a restriction. Spark is a place of wonder that triggers the thought while showing a new sustainable alternative for cheerful collective celebrations», tells Roosegaarde after the show's debut in the summer in Bilbao and London and while waiting for other commissions.
Grow's bright agricultural field is also a colorful installation, based on the principles of photobiology that state that certain light frequencies help plants growth and protects them from parasites without the use of pesticides. In a field of leeks extending for over 20,000 square meters, Roosegaarde and his team installed thousands of red and blue LED lights that create a dreamlike landscape, full of reflections and shadows, both highly artistic and "useful" at the same time. « Grow is a dreamscape – said its creator – that shows the beauty of light and sustainability and that can also grow and improve itself over time».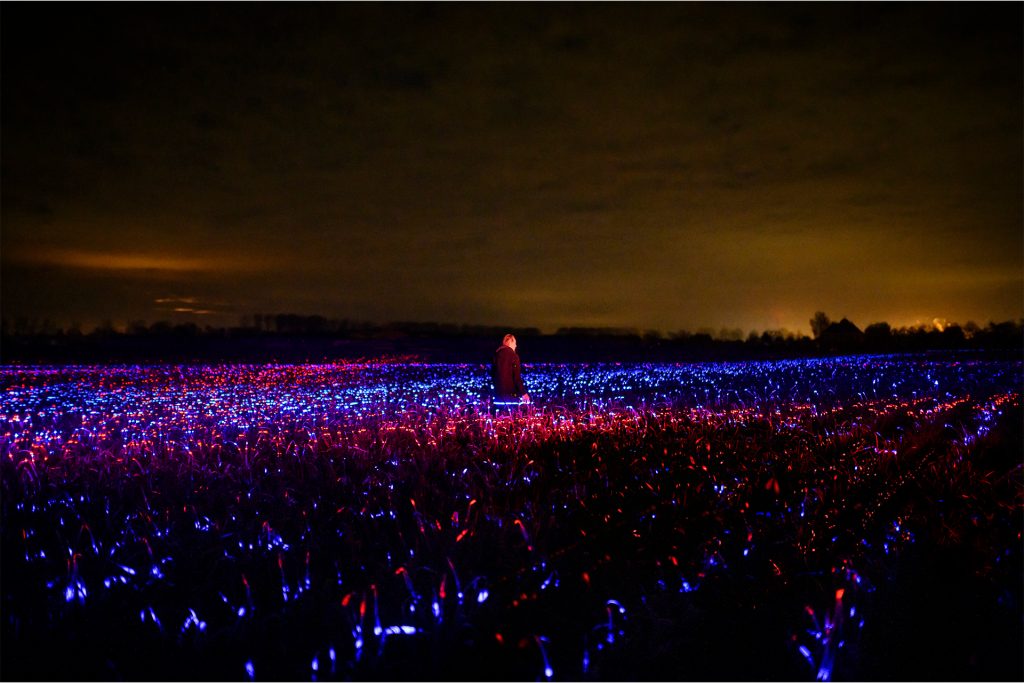 In urban contexts, the Dutchman has responded to the growing desire to be together emerged after the pandemic with Urban Sun, a street lamp with a 22nm UVC germicidal light that guarantees a 99.9% reduction of Coronavirus on surfaces. Developed autonomously (most of the time, Roosegaarde's works have no grants but are self-commissioned instead), Urban Sun meets the safety standards of the International Commission on Non-Ionizing Radiation Protection (ICNIRP) and was supported by the Dutch President of the Council of the Public Health & Society Board. Under its luminous cone, people were able to meet and hug each other after months of distance.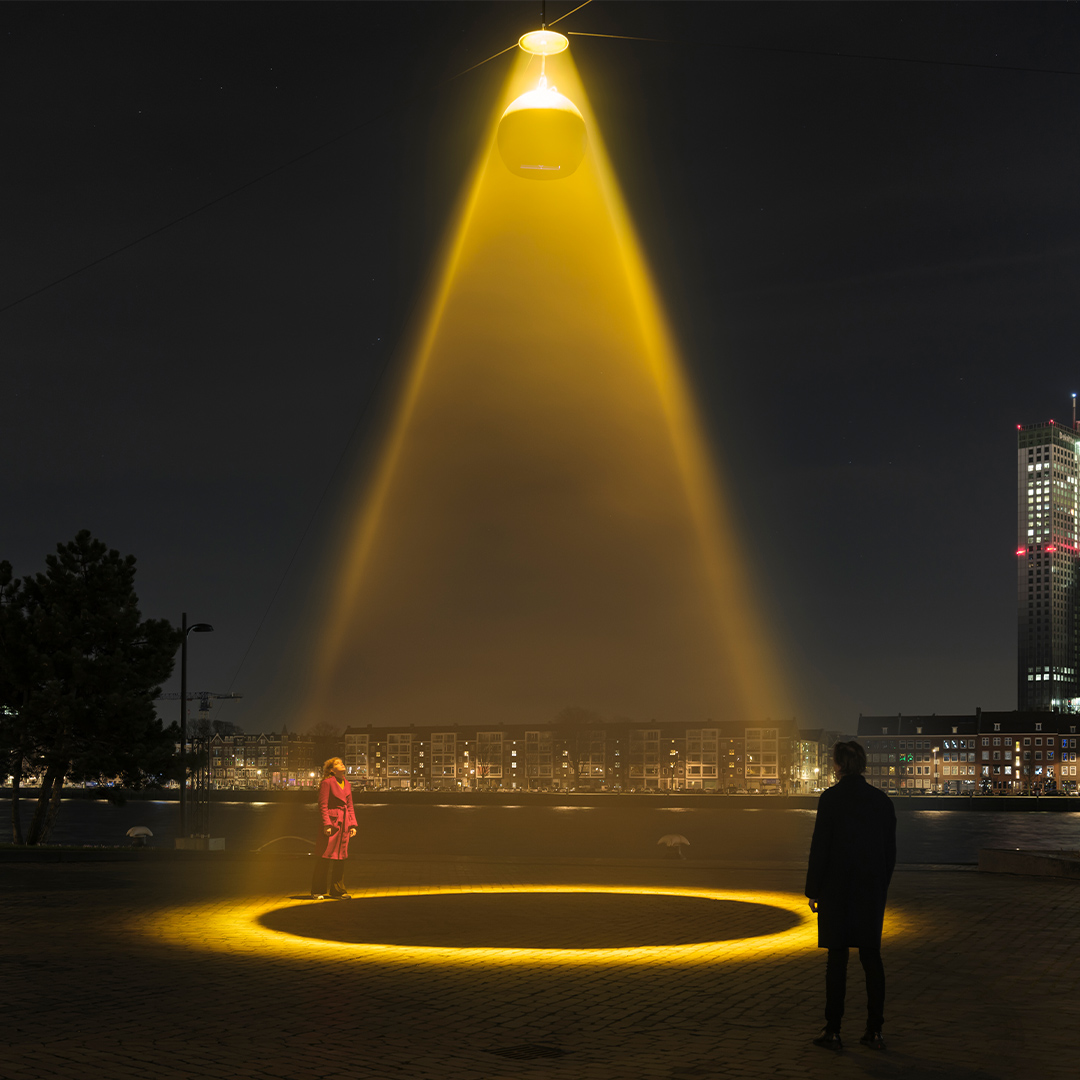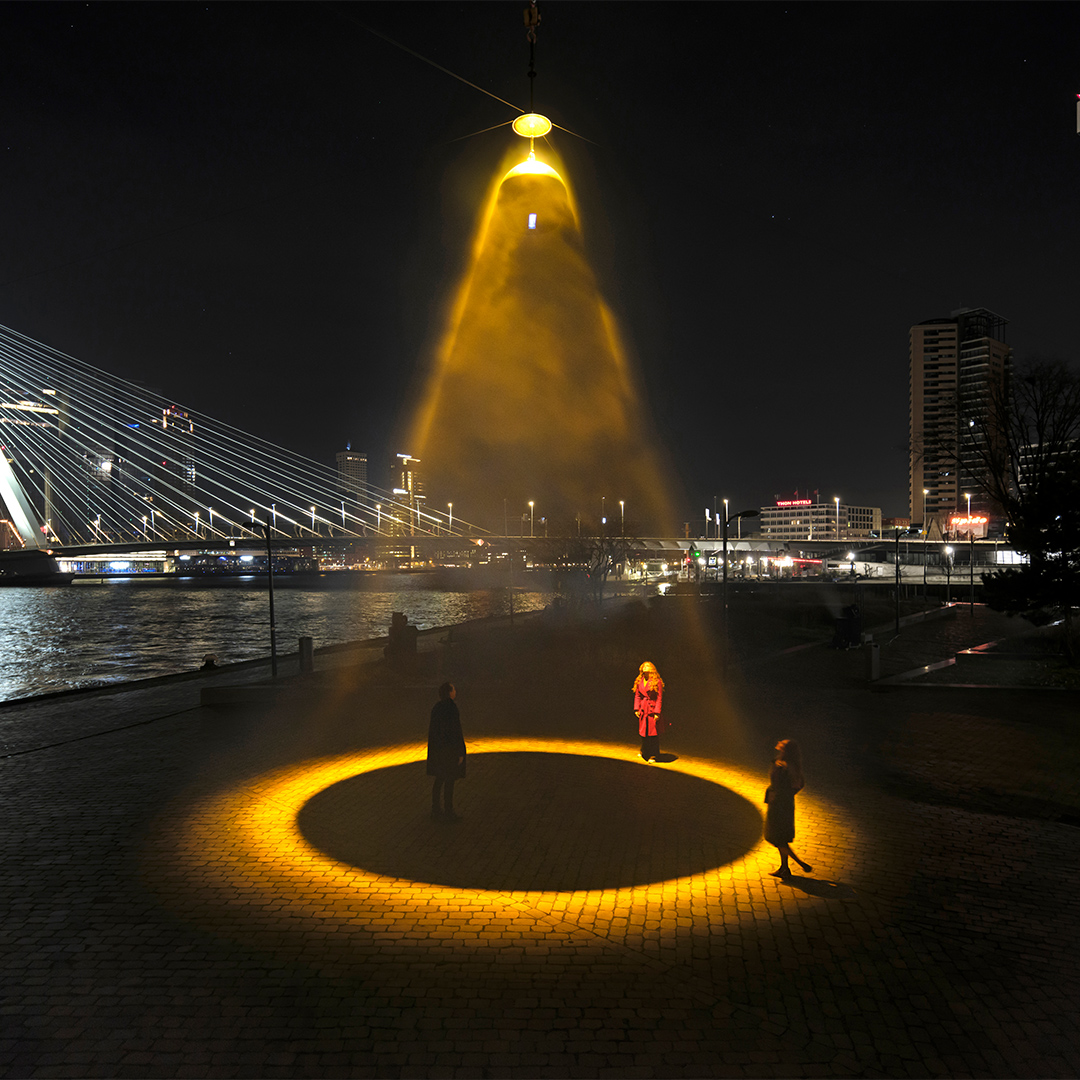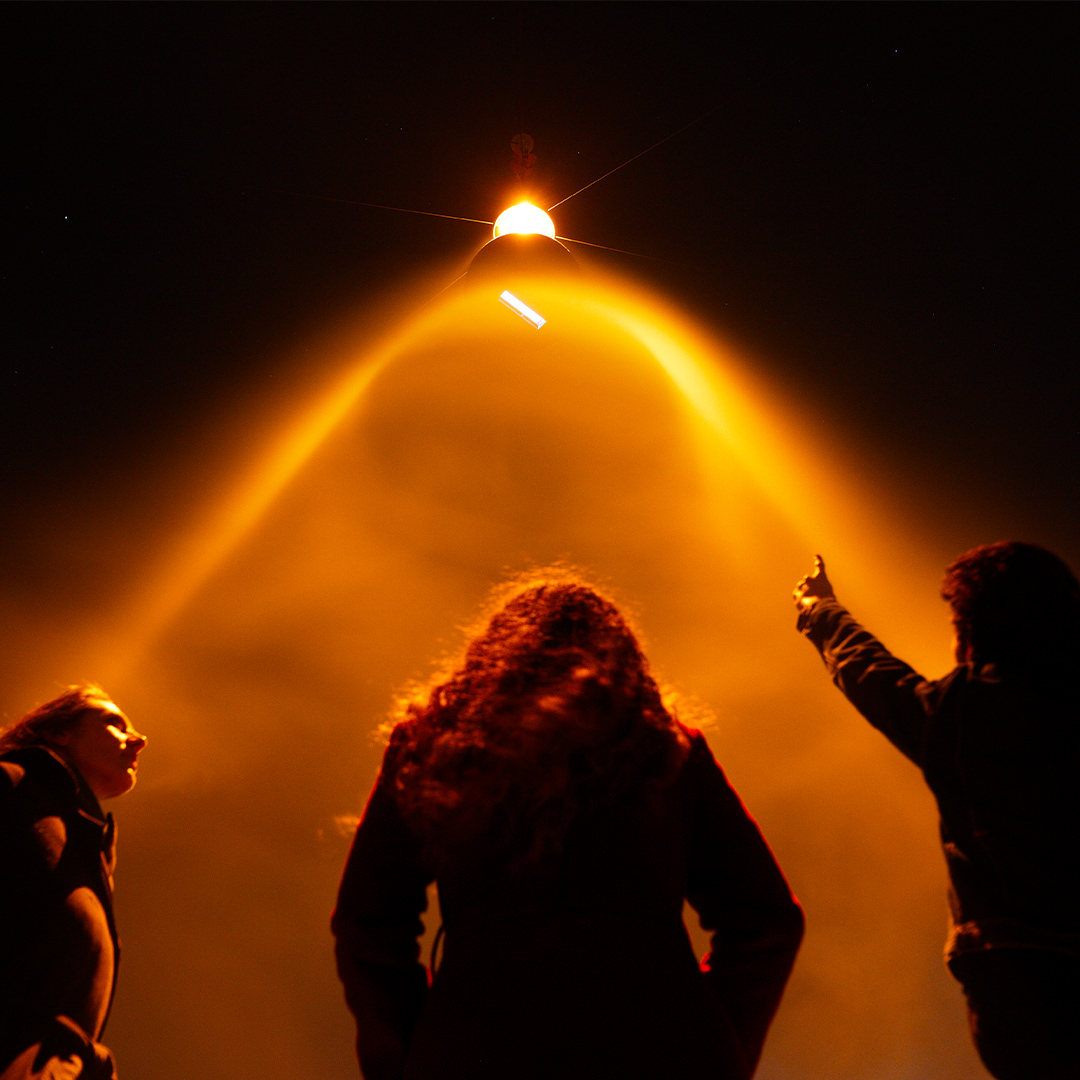 The monumental Waterlicht installation is also city-based, a virtual flood created with LED lights and reflective lenses that simulates the level that the waters could reach due to global warming, staged in Amsterdam, London, Paris, Toronto, Dubai and New York, among its most famous locations. Multifaceted and always open to new challenges, the Dutchman also designed the lighting of the historic bulkheads of the Afsluitdijk, one of the largest vehicular dams in the Netherlands designed by Dirk Roosenburg, Rem Koolhaas's grandfather. To avoid using electricity, Daan has covered the 60 monumental buildings with small reflecting prisms that highlight their structure and light up when cars pass by thanks to the beams of their headlights. This intervention, so brilliant in its simplicity, enhances the innovative design of the 32-kilometer-long infrastructure, proposing it as an exemplary model of an "intelligent" anthropic landscape for today and tomorrow.
« There is no way back, if we don't invest in new ideas we will die» Roosegaarde concludes, this creator of dreams that make you think.