Rinascente Piazza Fiume in Rome is an iconic work of architecture and modern design, designed by Franco Albini and Franca Helg in the late 50s and early 60s. How can such a masterpiece be renewed? This was the challenge that the designer Ippolito Pestellini and the multidisciplinary studio 2050+ faced when they took on the renovation project of the illustrious building. Their goal was to embrace the legacy of the original project, while developing a dynamic relationship with the past, in balance between restoration and transformation. The result is now visible to all the store visitors: an extraordinary renewal that transformed the exterior and refurbished the sixth floor while keeping an open dialogue with the vision of the two architects.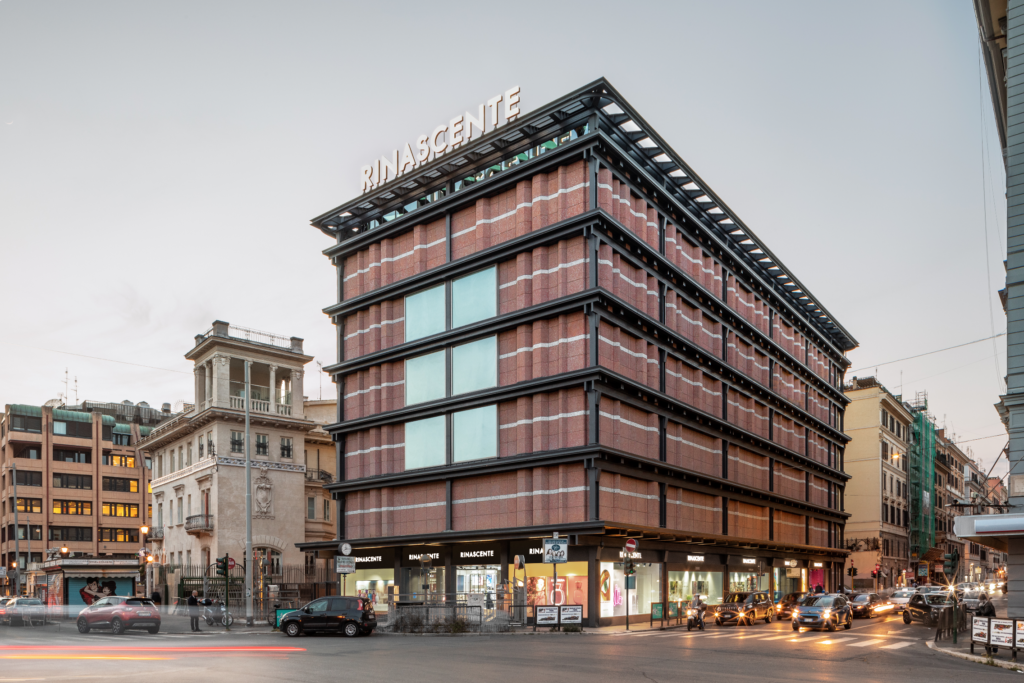 Inside Rinascente Piazza Fiume modern refresh: the renewal of the facade and the sixth floor
The project by 2050+ is inspired by the idea that modernity is timeless: is not a matter of style or image but of materials and function. this is the philosophy that inspired the development of the renewal works. The relationship with the original idea of Albini and Helg is an essential constant in the intervention of 2050+: for instance, some building components were strategically replaced, to revive technical and spatial solutions that were part of the original project, while adjusting Rinascente Piazza Fiume to the demands of a contemporary department store.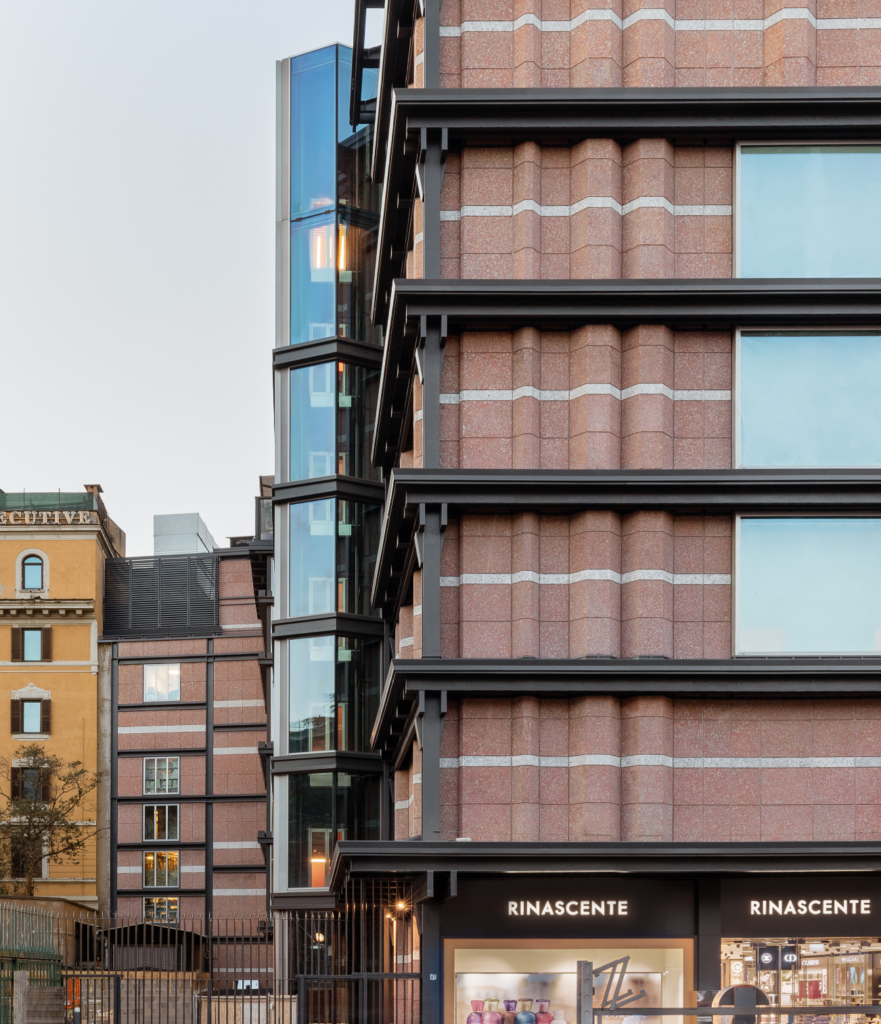 A panoramic elevator, which follows the shape of the stairwell as designed in 1957, was added as a technical component inside the structural partition of the façade along the courtyard. It enhances internal flows and offers direct access to the restaurant on the sixth floor, directly from the courtyard, even outside opening hours. The windows along Piazza Fiume and via Salaria were also replaced, restoring original geometries and proportions, while a glass surface transforms the part of the roof that faces the Aurelian Walls, giving visitors a unique view of the city from the sixth-floor restaurant.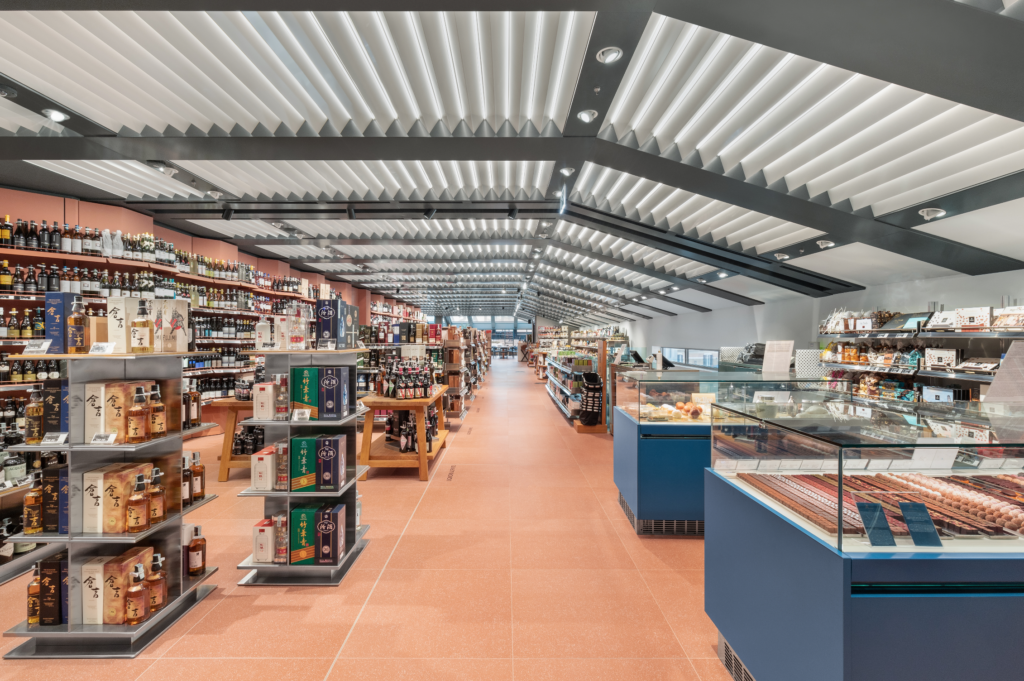 Finally, it is here on the sixth floor that the modern renovation of Rinascente Piazza Fiume by 2050+ continues its dialogue with the iconic past of the building. The interior design complements the architecture of Albini and Helg, using modular displays, surfaces, and lighting design to enhance the space, including an astounding ashlar wall that highlights the original features of the palace.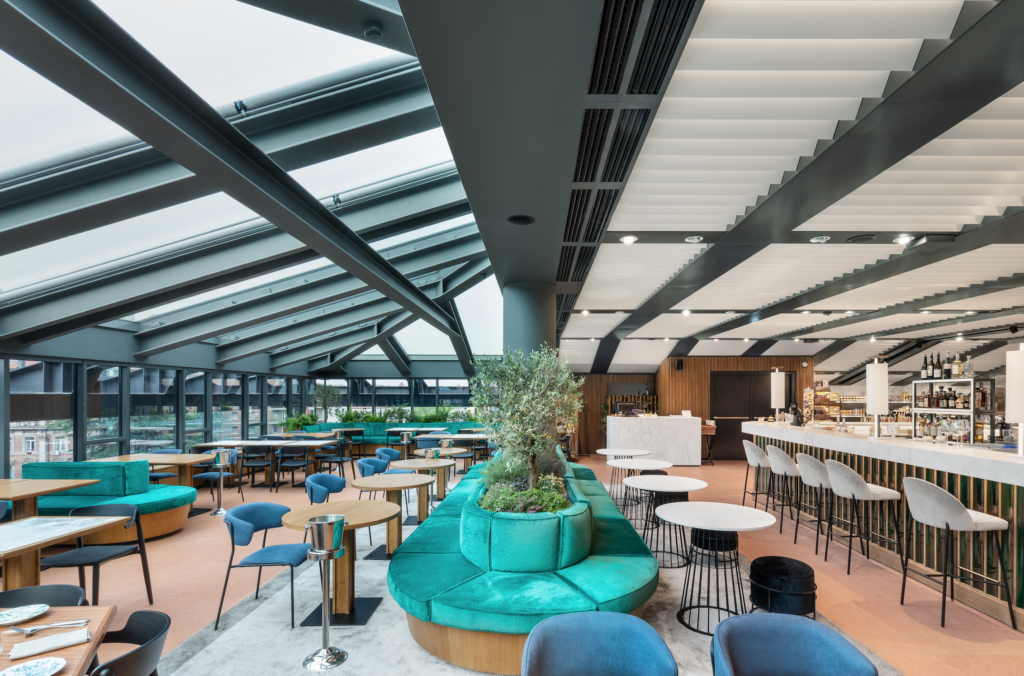 The journey ends on the terrace, finally opened again, which connects the sixth floor with the courtyard. From here, visitors can admire the enchanting landscape of Rome, a place where history, tradition, and innovation continue to merge to create new incredible works of genius. The renovation of the palace Rinascente Piazza Fiume can certainly count on a place of honor among these exemplary artifacts.