In perfect balance between design and functionality, portable wireless lamps are small, rechargeable fittings designed to be easily carried between different areas of the house and also outdoors. A wireless lamp is a nomad in the house – it can be used on a table as a contemporary candle but also to work at the desk, to read in bed or as an accent light for the living room. Available in dozens of colour finishes and shapes, wireless lamps have a compact size and a high-tech heart – a battery that ensures more than 4 hours of operation at the highest brightness setting when fully charged. Dimmable and equipped with a LED power source, they can be recharged by plugging a power cord provided by the manufacturer into a wall outlet or a PC; some of them use a battery charged by a small solar panel.
Almost all top brands now offer wireless lamps. Piacenza-born Davide Groppi was among the first designers to experiment with the wireless concept with his poetic TeTaTet lamp, which immediately became a favourite candle table lamp for high-profile restaurants. Slender and futuristic, it has a minimalist look, and so does Artemide's new Takku, an office rechargeable lamp designed by London architecture practice Foster+Partners, and Gustave by Flos whose designer Vincent Van Duysen said he was inspired by the works of Adolf Loos. Another super-experimental design is Fischio, a creation of first-time designer Costanza Grandi for Inoxeart. She is one of many young creatives who are enthusiastically embracing a zero-waste approach, and she used stainless steel scraps from her family's factory to design a pared-down portable lamp.
Kartell's table wireless lamp Battery, on the other hand, features a traditional design. A creative brainchild of Ferruccio Laviani, it has a semi-translucent polycarbonate diffuser, available in a range of bright colours. Other brands have changed the size of existing models and added a rechargeable battery; a case in point is &Tradition, a mini and portable retake on Verner Panton's Flowerpot VP9.
In line with the trend of blurring the split between in and outdoor spaces, wireless lamps are moving outside. They are IP65-certified, i.e., fully resistant to solids and liquids. They are moisture, vapour, splash and jet proof. Two among many are Poldina by Zafferano and Firefly by Panzeri, both with a slender design. A contemporary lantern specifically designed for the outdoors is Milk by Ethimo, with an opaline glass body and a sophisticated leather handle.
The photo gallery provides a selection of design rechargeable lamps including new models, re-editions and experimentations that wink at the art world.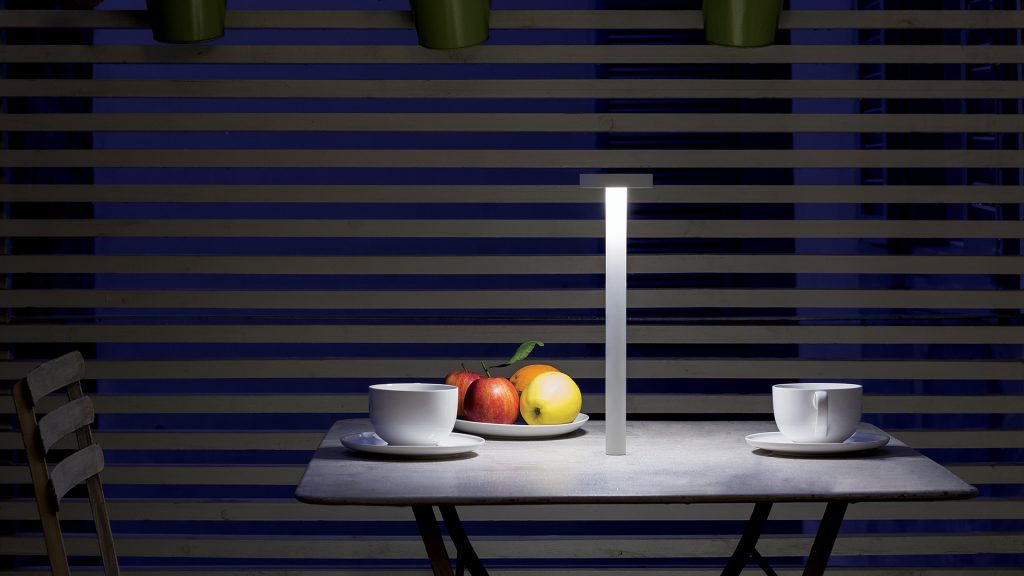 One of the earliest mobile pieces to appear, the wireless lamp TeTaTeT by Davide Groppi is designed to provide the right atmosphere at the table with a modern candle look. With its touch-based on/off switch and a magnet base, it revolutionised restaurant lighting and it features in the dècor of several star restaurants.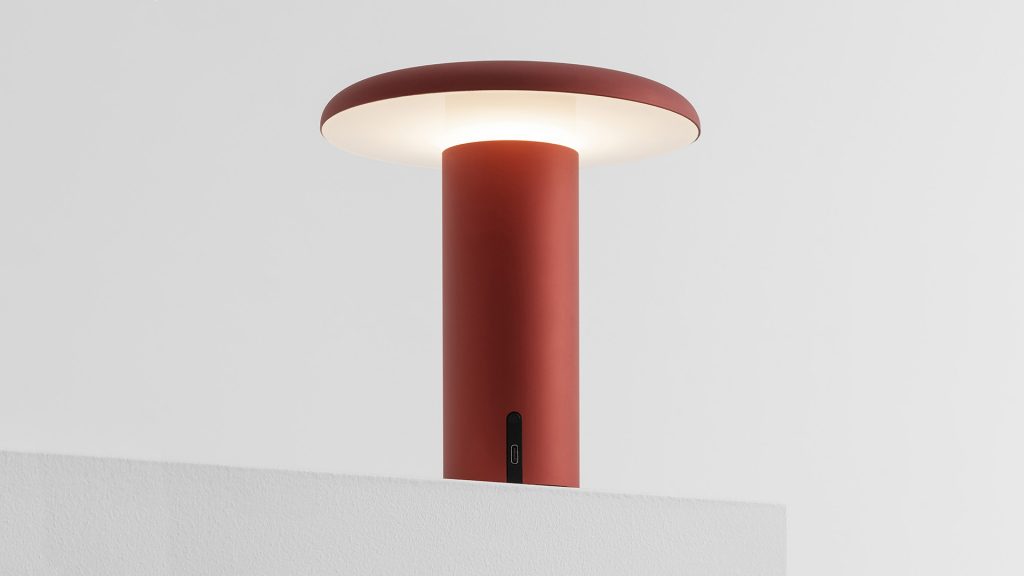 Designed by UK practice Foster+Partners, Takku by Artemide is a wireless lamp for the office. Its head controls diffusion levels by distributing the light coming from the optical element down the stem and offers 3 brightness settings. Its battery allows for up to 20 hours on a single charge.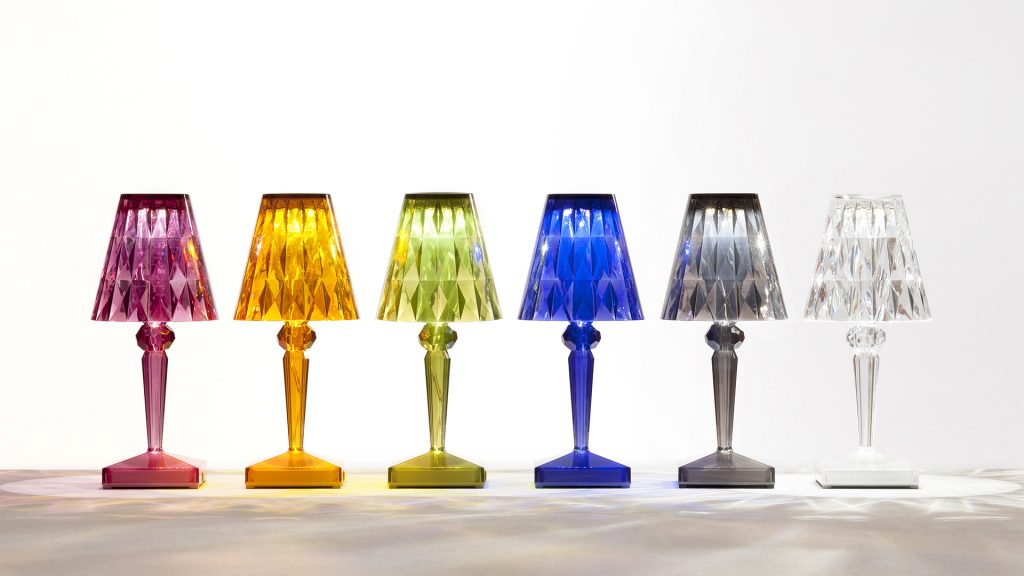 Kartell's cheerful Battery lamps take after traditional abat-jours but are made with semi-translucent plastic material. Designed by Ferruccio Laviani, they are dimmable, 100% rechargeable in a wall socket, and have 8 hours battery life. Perfect as night lamps, they also add a dash of cheerfulness on the bedside table.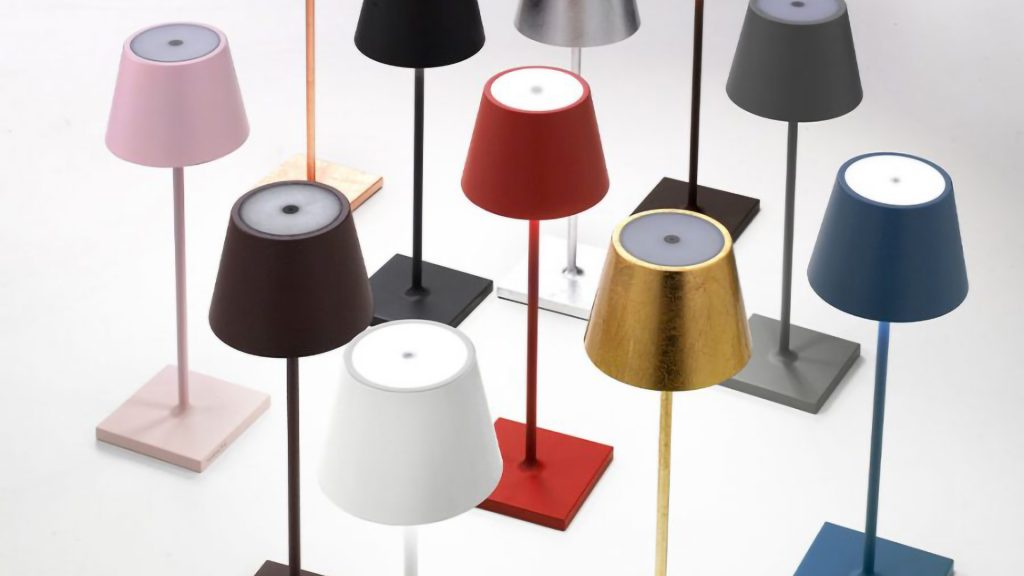 Available in dozens of colours and finishes, slim Poldina by Zafferano has a painted aluminium body, a polycarbonate shade and a LED light source. Its IP65 rating against moisture makes it suitable for both indoor and outdoor use. Battery life is guaranteed for 12 hours.
Cabriolette – Martinelli Luce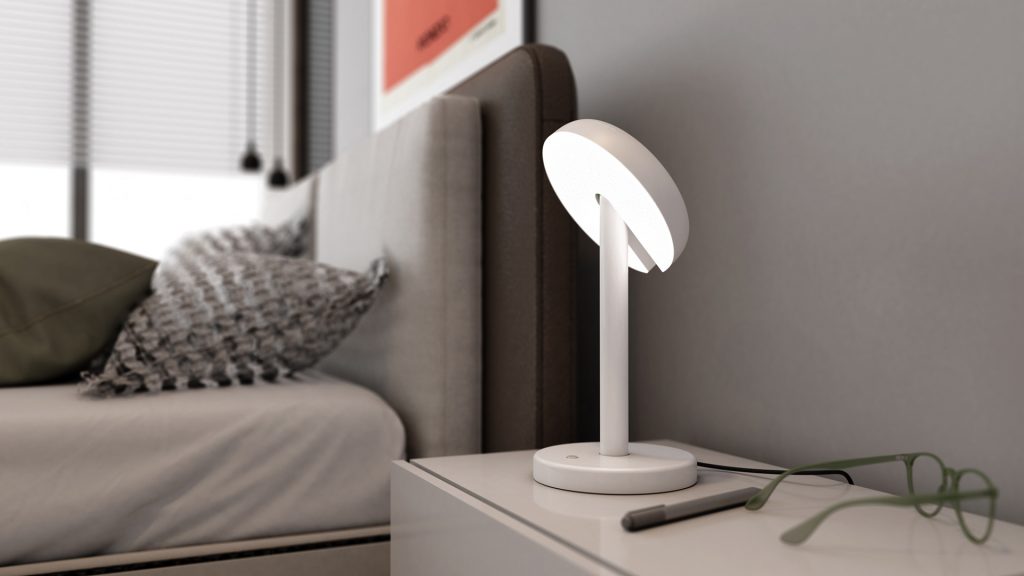 Cabriolette by Martinelli Luce is now available in a convenient wireless version with a battery lasting up to 6 hours. Compact, swivelling and playful, this small rechargeable lamp (reminiscent of a convertible) is a tribute to the automotive culture and it can be swivelled to direct light.
Flowerpot VP9 – Verner Panton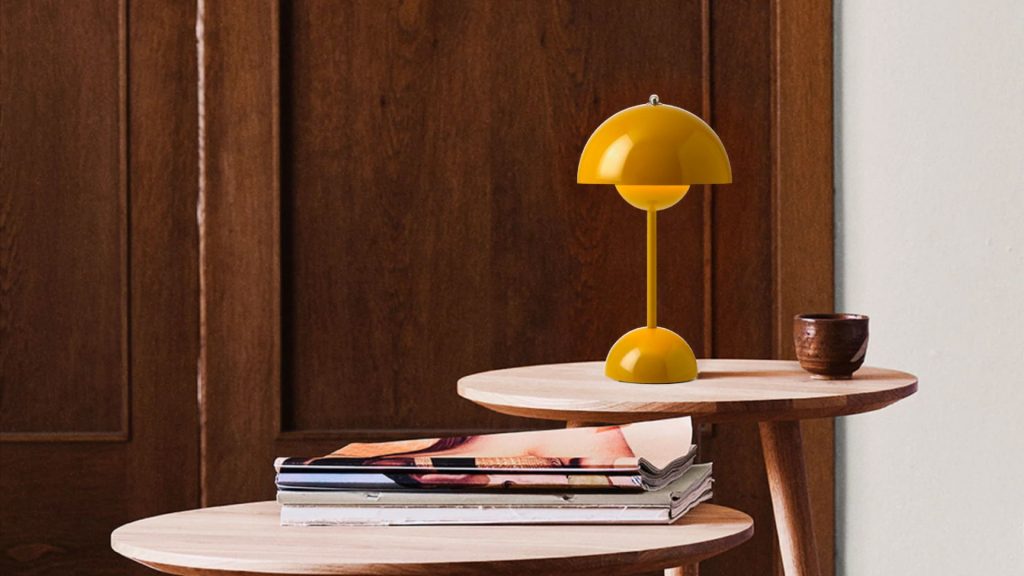 Flowerpot VP9 was designed by master Verner Panton in 1968. Today, the brand &Tradition is offering it in a slightly smaller version than the table model – much lighter and rechargeable.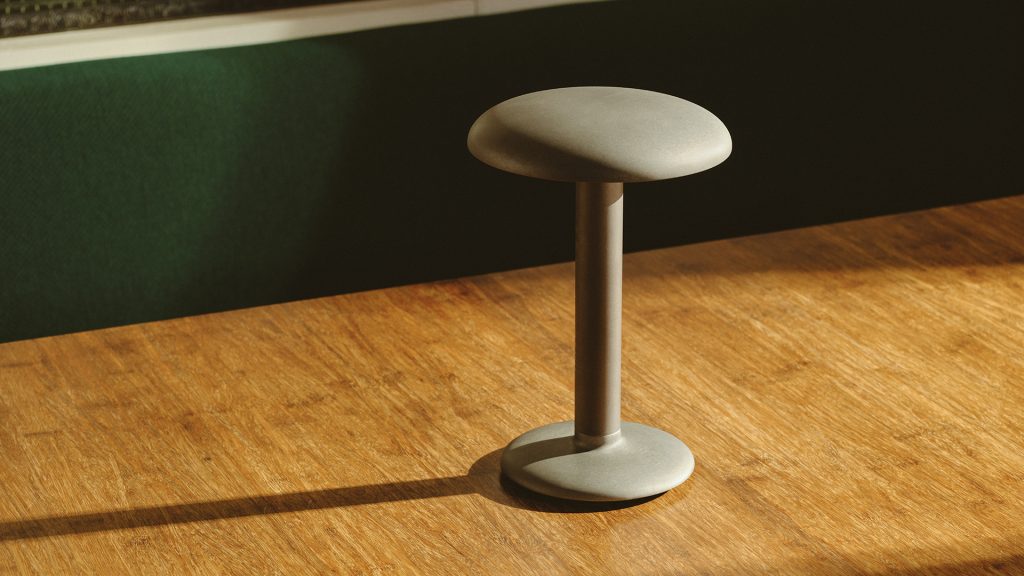 A 2022 novelty by Flos, Gustave is inspired by the iconic Adolf Loos table lamps. Its author, Vincent Van Duysen, says: «Elegant and timeless but not too technical: this is how we wanted Gustave to look like. It features generous proportions and soft shapes. It is turned on and off just by touching the head of the lamp, creating a tactile relationship with the object. All parts can be replaced since the lamp was designed to be future proof, according to a sustainable and waste-minimizing design strategy».
Fischio – Costanza Grandi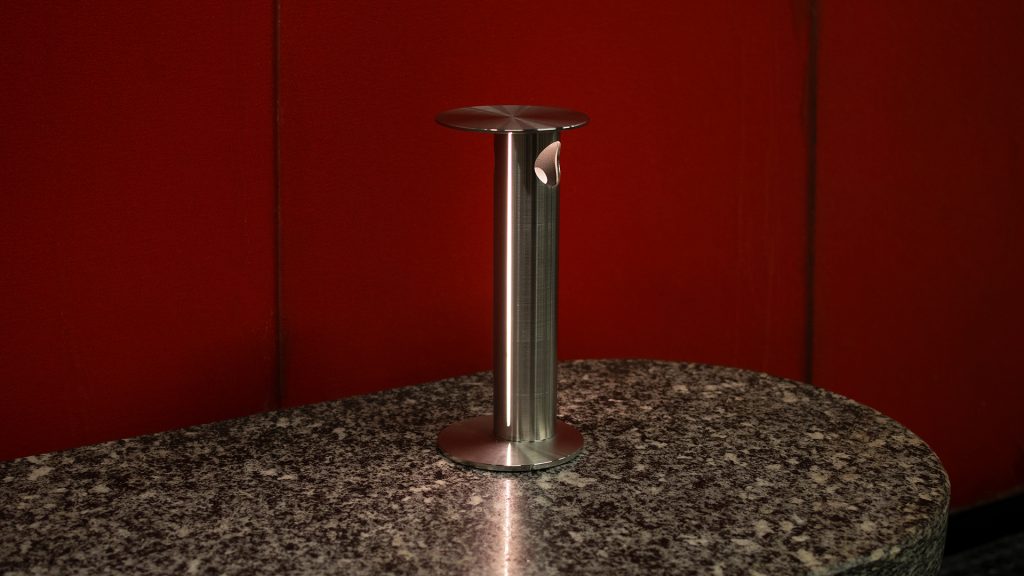 Costanza Grandi's Fischio wireless lamps are manufactured by her brand Inoxeart, which uses scrap materials from her family's steel processing business.
Firefly in the Sky – Panzeri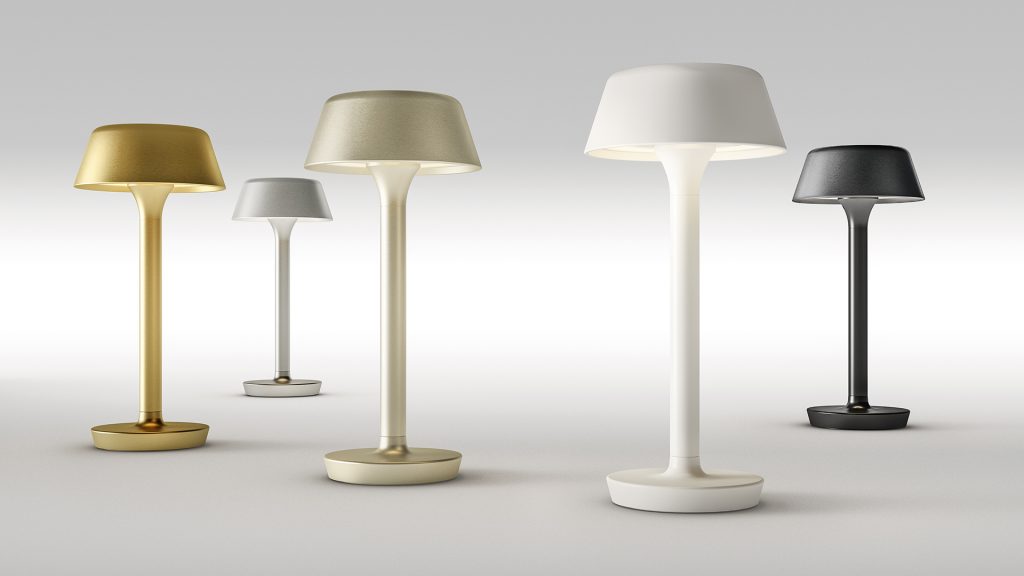 Light like the namesake insect, Firefly in the Sky by Panzeri is an IP65-certified, battery-operated table lamp. Its removable head features a magnetic coupling system; it recharges with a USB-C cable; its LED light source allows for 5 brightness settings. Depending on usage conditions, a recharging time of approximately 4 hours provides about 6 hours autonomy if brightness is set to 100% and about 24 hours if brightness is set to 25%.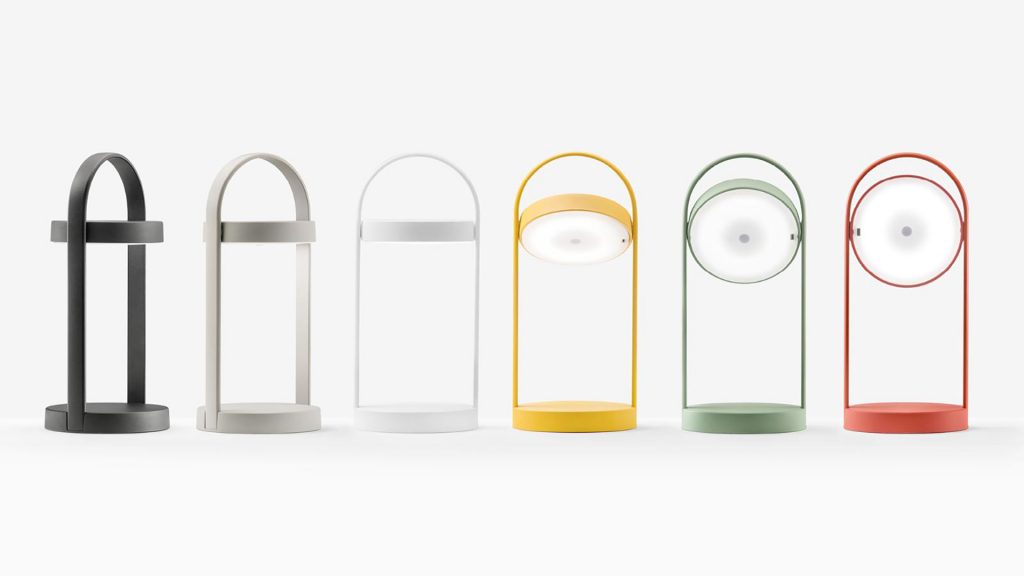 Pedrali's compact Giravolta 1799 is reminiscent of traditional lanterns. This brand, which specialises in the manufacturing of indoor and outdoor furniture, asked Alberto Basaglia and Natalia Rota to design this original rechargeable wireless lamp. Giravolta is comprised of two plastic discs, a base and a LED diffuser that can be rotated 360° and directs the light. All these components are wrapped in an extruded aluminium arch, which provides a comfortable handle.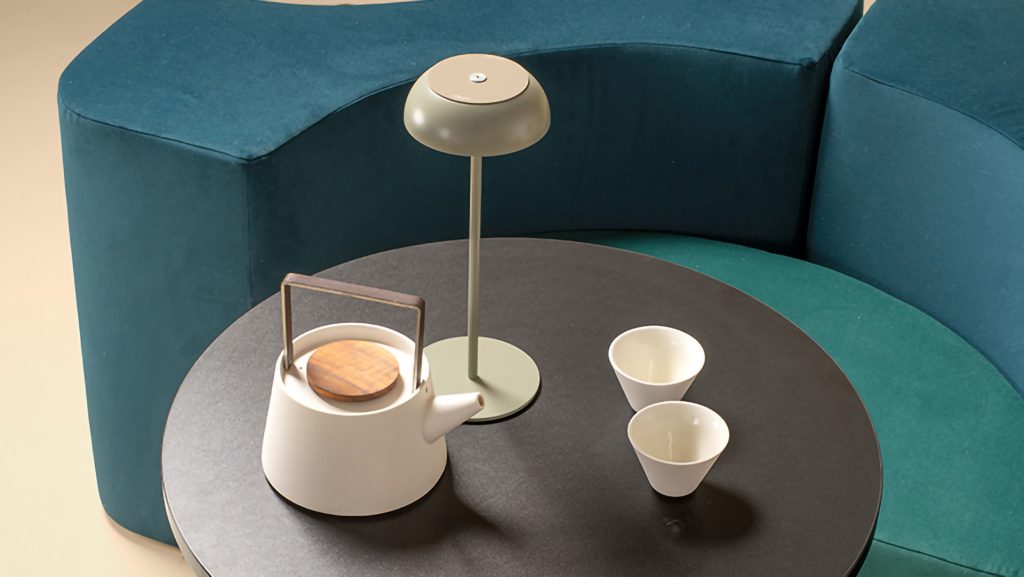 «Float's concept comes from a romantic inspiration – the image of a burning candle in an old empty bottle on a restaurant table» explains Mario Alessiani. Axolight's small light comes in five delicate nuances. It can be used for 500 recharging cycles and for up to 9 consecutive hours.
Panthella – Louis Poulsen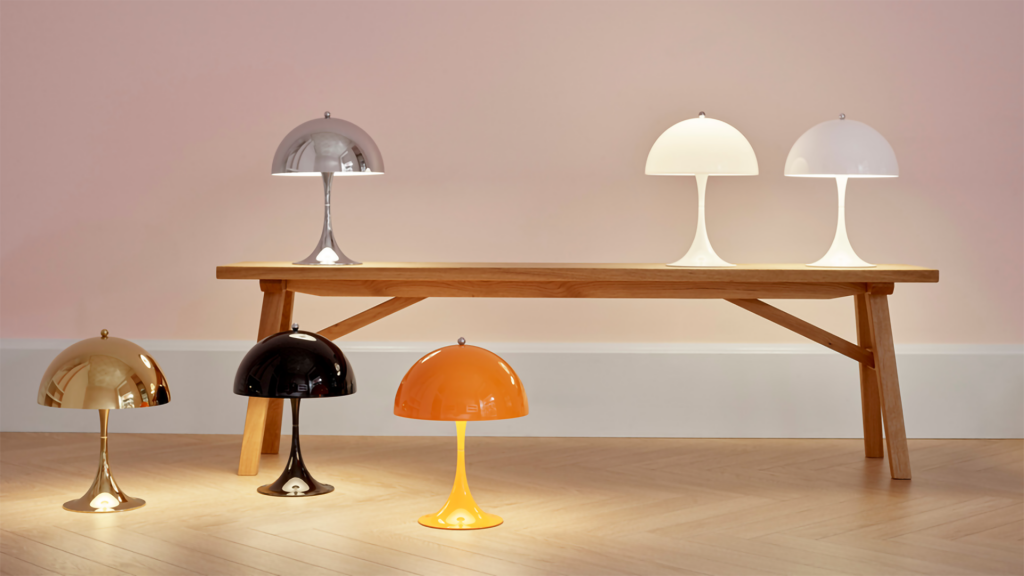 A classic by Verner Panton in a mini rechargeable version, Panthella is part of the Louis Poulsen collection.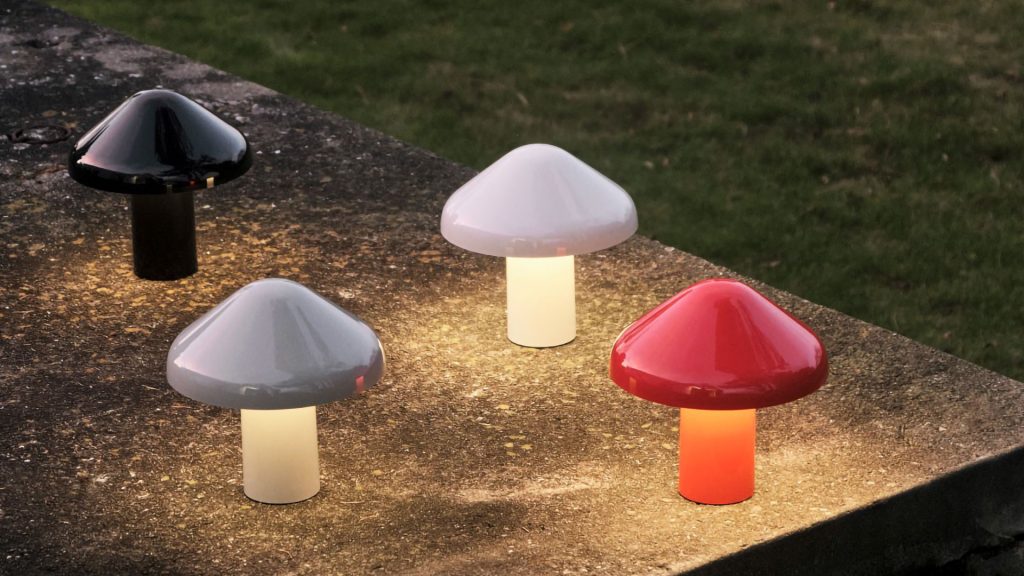 A soft shape and bright colours – HAY's portable lamp Pao Portable was created by Japanese designer Naoto Fukasawa and is made of polycarbonate, a high-gloss and super-resistant material. It can be moved from space to space without fear.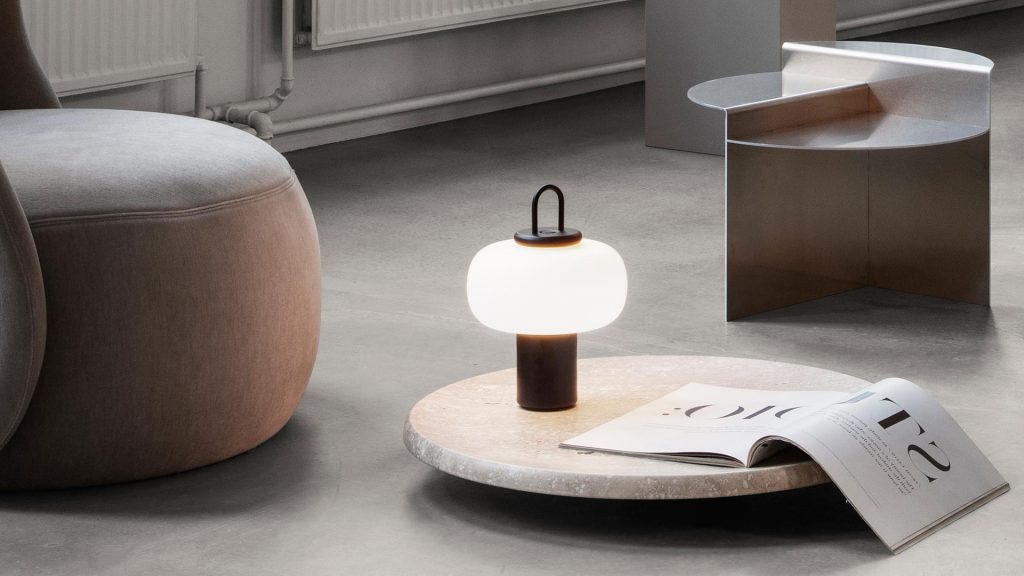 Elegant and small, Astep's Nox has a wireless induction-based charging system. Precious in all respects, including its materials – opaline glass for the shade and an aluminium body – it was created by the refined designer Alfredo Häberli.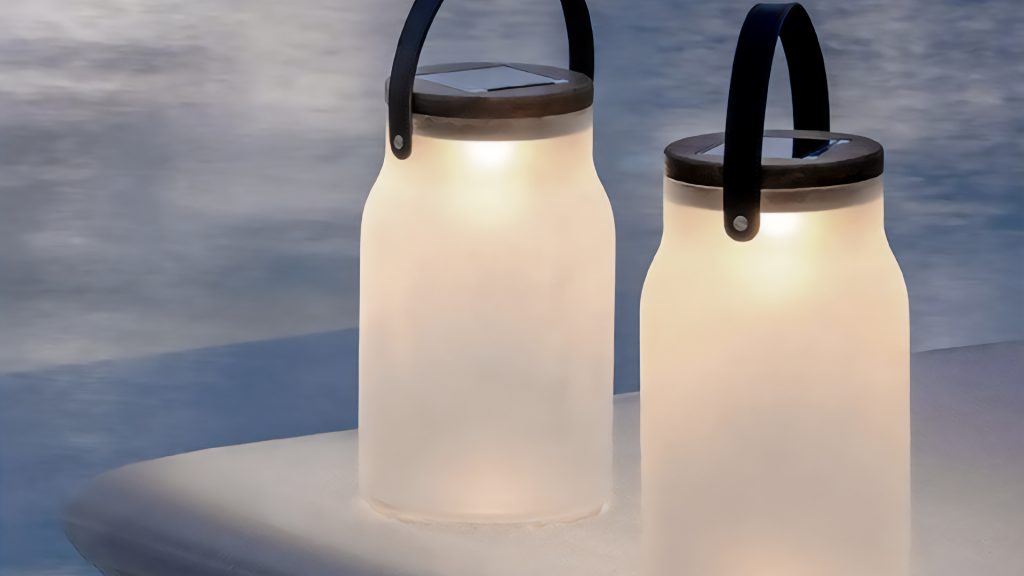 Conceived by Emmanuel Gallina, Milk by Ethimo harks back in its name and shape to traditional milk pails. It is an opaline glass and leather lantern with a nomadic spirit. It can be set on a flat surface or hung according to need. It is recharged through a small built-in solar panel.
Little Sun – Olafur Eliasson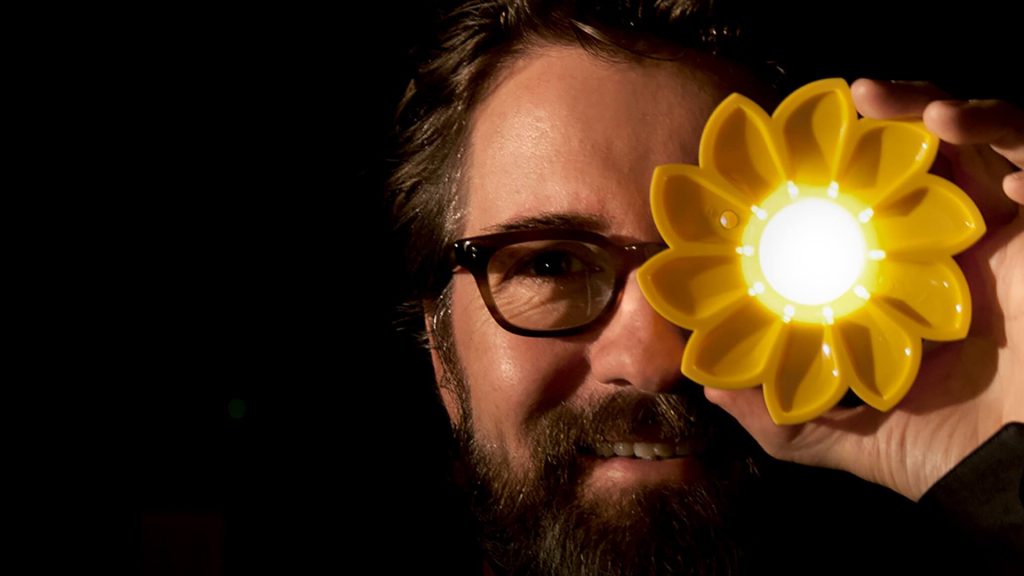 Olafur Eliasson's project Little Sun is on the artsy side. It is a small solar LED lamp designed to provide light to 1.2 billion people who live unconnected to the grid. «Little Sun is simultaneously a global project, a social undertaking, and a way to connect the world by sharing light and by making solar energy accessible to all» explains Eliasson. For the lamp's shape, he took inspiration from meskel, an Ethiopian flower that is a local symbol for positivity and beauty.