This year, the IALD (International Association of Lightning Designers) returns to host one of the most important conferences for the international lighting design scene. Enlighten Europe 2023 will mark the return of the event after a five-year hiatus, representing a valuable opportunity for learning, networking, and inspiration for all professionals in the field.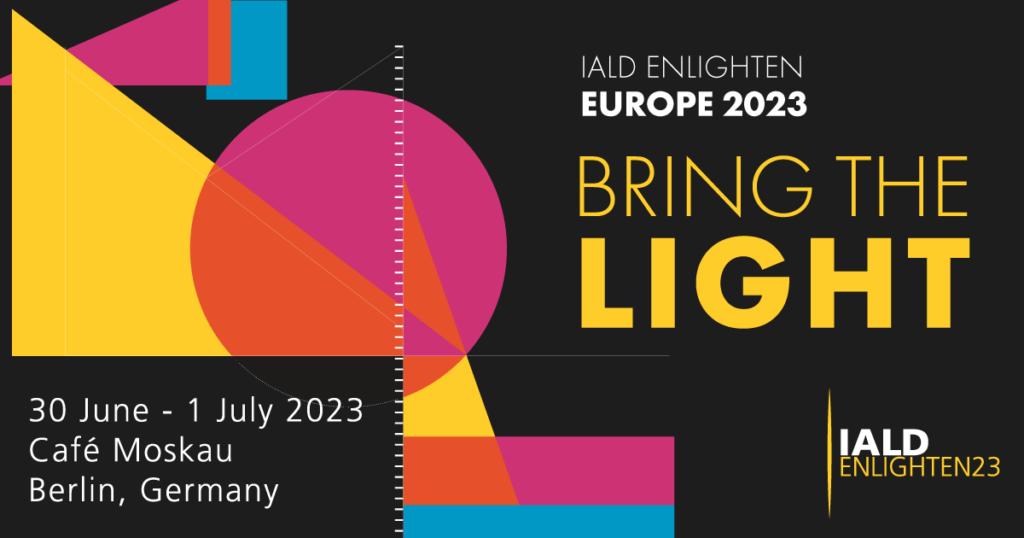 From June 30 to July 1, at Café Moskau, in Berlin, Enlighten Europe will offer a rich and diverse program of educational sessions, deep-dive talks, and networking. The inauguration event will be held on June 29, with a truly special exclusive pre-opening party.
A night of celebration: the pre-opening party of IALD Enlighten Europe 2023
One of the highlights of the IALD Enlighten Europe 2023 conference will be the exclusive pre-opening party hosted by Selux and Eutrac/Stucchi at their brand-new headquarters at Funkwerk, Berlin, offering the opportunity to visit the innovative hub for designing urban lighting that provides safety and well-being with respect for nature. The pre-opening party will take place on June 29th, the eve of the conference, and will feature good food, drinks, music, and a stunning view from the rooftop terrace. 
The attendees will also have the opportunity to check in for the conference and receive all the documents they need. The attendees will also have the option to join a guided tour of some of the most exciting sights in Berlin, offered by
Selux
and
Eutrac/Stucchi
before the party. The brands will provide a bus shuttle service from and to central locations within the Berlin city center for the convenience of the attendees. The exclusive pre-opening party will be a chance to experience the hospitality and culture of Berlin and mingle with fellow lighting design professionals in a stylish and inspiring setting.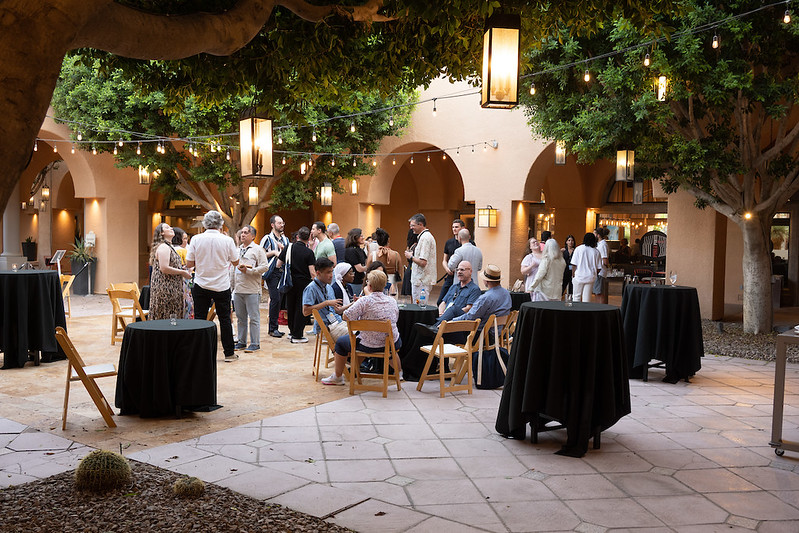 IALD Enlighten Europe 2023: a rich program of industry sessions, networking and talks
The program of the IALD Enlighten Europe 2023 conference is a curated selection of activities to give lighting design professionals the opportunity to acquire new knowledge, discover best practices, and explore new possibilities. During the informative industry sessions, for instance, the attendees will learn from experts and thought leaders on topics such as sustainability, innovation, technology, and design trends.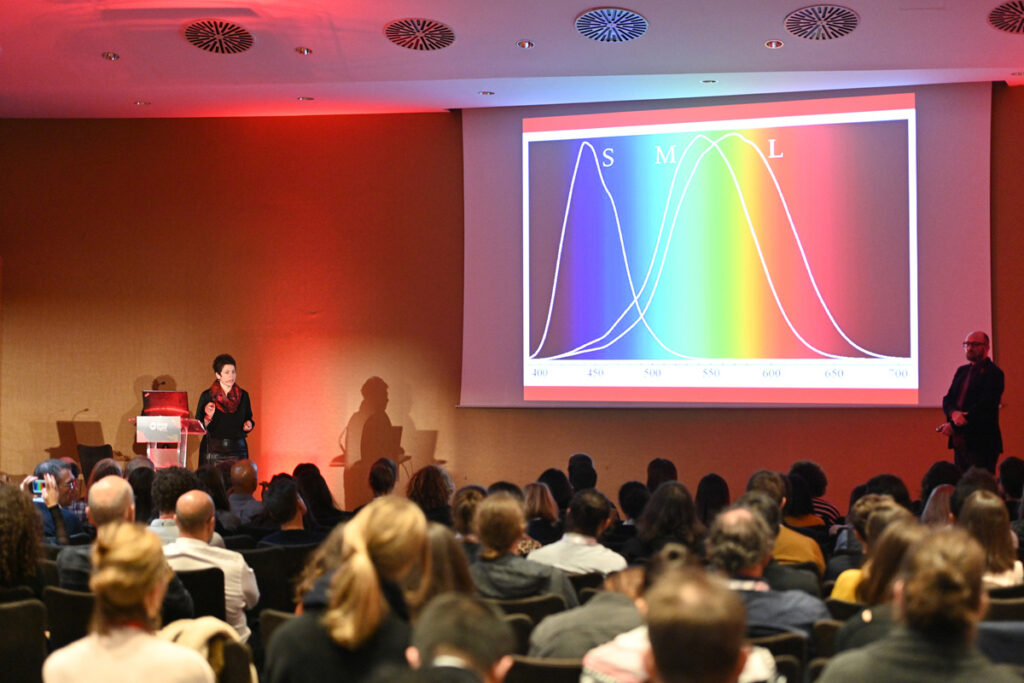 The attendees will also enjoy the hospitality and culture of Berlin at various venues that reflect the city's history and creativity in special receptions. For example, one of the receptions will take place at the Berlin Wall Memorial, where the attendees will experience the contrast between light and darkness in a symbolic location.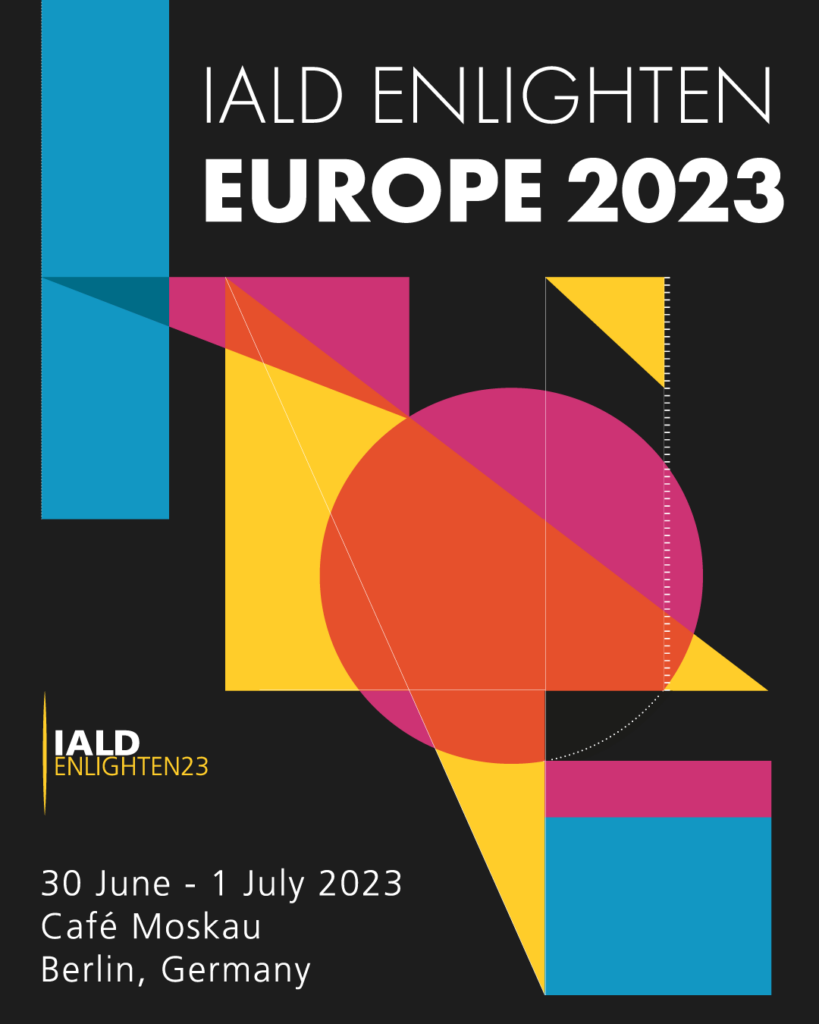 Furthermore, during the lighting cross talks the attendees will engage in lively and interactive discussions with peers on various aspects of lighting design, while the networking sessions will offer the participants the opportunity to connect with fellow lighting designers from around the world and expand their professional networks. 
IALD Enlighten Europe 2023 will represent a unique opportunity to learn, share, and grow with the best in the industry.