In home and business environment, renovations are not always dictated by structural needs. Sometimes the reason is not functional but aesthetic, such as the need to refresh the look of a space. When the furniture or the design of a space is not satisfactory, redesigning lighting can sometimes avoid or postpone expensive renovation. 
To figure out how lighting design can help, the first thing is to identify the main defects of the space to be renovated. It could be that the atmosphere is too dark or bright, or a room looks too narrow or empty; or, perhaps, it needs a style makeover. 
Usually, the decision to freshen up the décor of a room is prompted by the desire to create a certain atmosphere. However, the desired effect can be achieved just by changing the lighting. Choosing lights with a different colour temperature can change a space dramatically and give it a colder or a more welcoming feel. 
The most challenging areas are those that serve multiple functions and require a different mood at different times of the day. 
The best solution is to invest in smart lights that can be controlled via an app and change the colour temperature as required. Neutral light, which is perfect for cooking, can be adjusted to warm light that creates a living room atmosphere after dinner, all in the same room.
In addition to adjusting the colour temperature, smart lights can also be used to change the intensity of light, thus providing a more stimulating light during the daytime – to get work done in the work corner, for example – and a dimmer light that creates a cosy and relaxing atmosphere in the same area.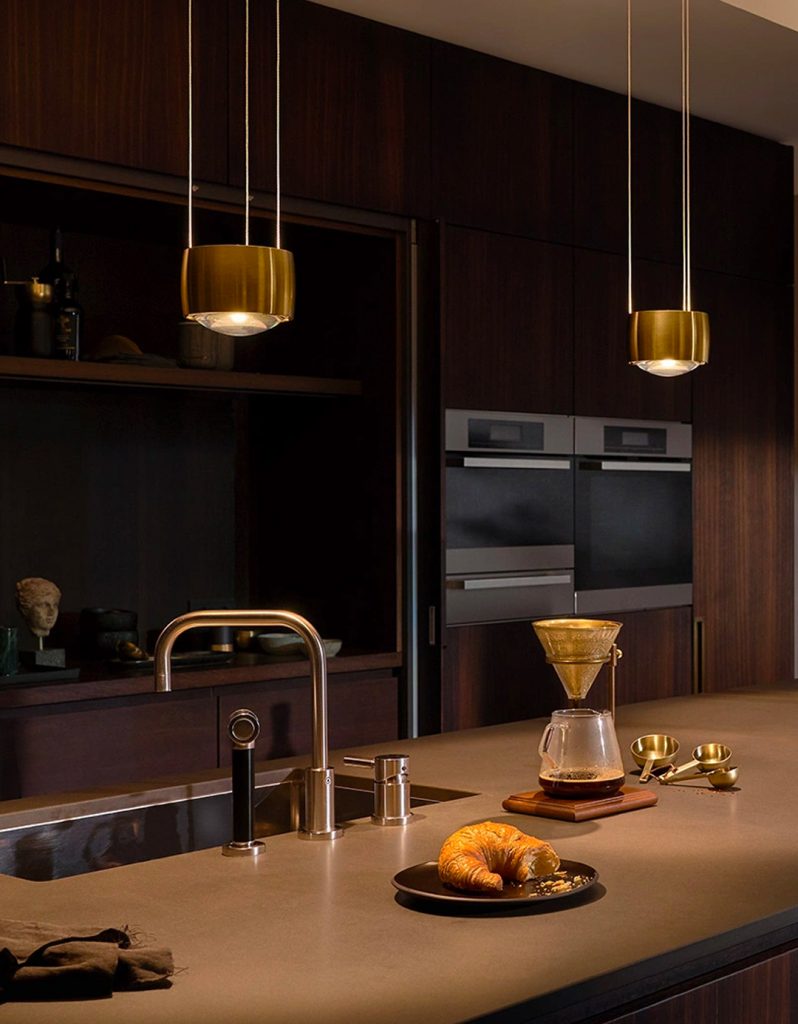 Another common problem that can be easily solved through lighting is a room that looks too small, maybe because the walls and decor are too dark in colour. Instead of moving the walls, it is worth considering installing lights that brighten them up, such as a ceiling pendant designed to direct light in multiple directions, which can give the impression of a more spacious room. Moreover, lighting aimed at walls such as accent light spotlights – perhaps illuminating artwork hanging on the walls – can make a very dark colour appear lighter. 
It is also important to make the most of ceramic tiling and reflecting surfaces, making them as well-lit as possible (though not necessarily by direct light) so that they can reflect light and contribute creating a sense of wide space. 
If you want to refurbish and freshen the look and feel of a house, choosing new lights and ceiling pendants can help renovate the style without changing the furniture. The ideal choice is eye-catching ceiling pendants in a size and shape that draws attention. This alone can completely change the way a room appears. Though lighting fixtures are often underestimated, they can be great decorative elements.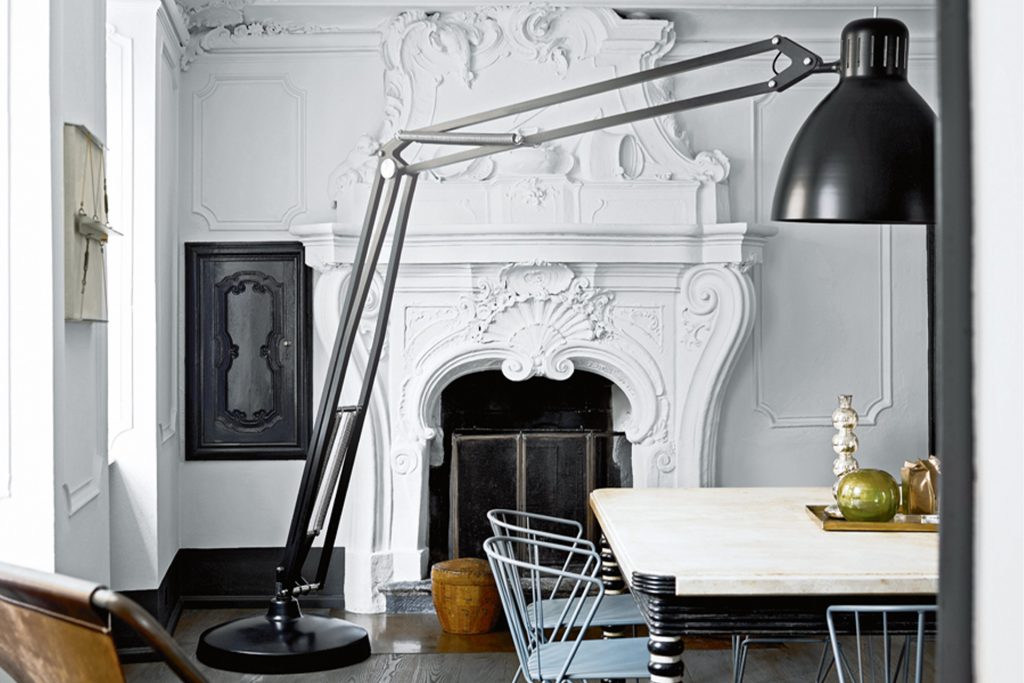 Another option is to invest in a single, key piece of furniture in the desired style for a given room, such as a sofa, a cabinet or a table, and then to install a direct light source that illuminates the new piece, thereby creating a dramatic intensity. 
You may also want to re-adjust a room that features too many bold design elements to make it less overwhelming. If this is the case, replacing pendant lights or other eye-catching light fixtures with discreet LED strips concealed behind furniture items or a false wall can lend a more discreet and elegant appearance. 
Another valuable option is using recessed spotlights, thus replacing a disorderly array of flamboyant light effects with more homogeneous lighting. 
Sometimes a room features design elements that are not sufficiently enhanced by the rest of its décor, which decrease their expressive power. This might be caused, among other things, by the use of LED lights with a low Colour Rendering Index. Adopting LED lights with a high CRI improves the fidelity of colour and texture.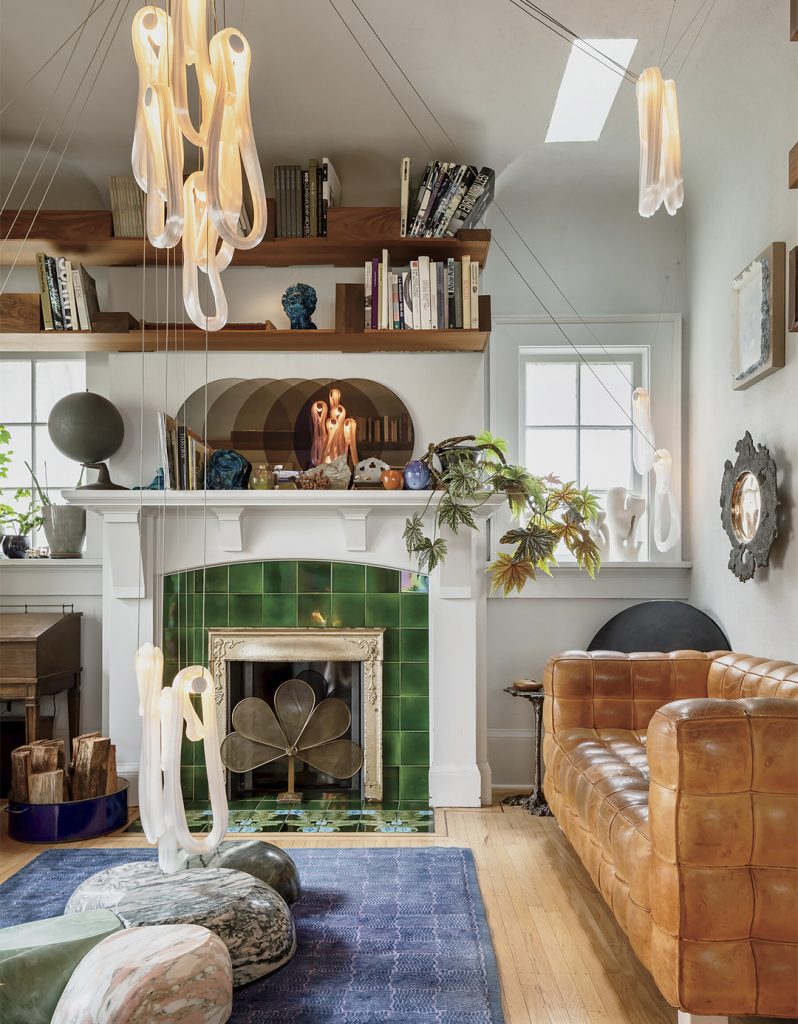 Another change that may appear trivial but can truly make a difference and provide an apartment with a more welcoming and functional look is an upgrade of the number and position of light switches. 
Ideally, they should be placed at key strategic points and conveniently located where people can control the light from a sitting or lying position. Not only does this prevent having to go in and out of rooms to control lights: easily reachable switches provide a sense of comfort even if a room is used sporadically. 
Finally, when a refurbishment is necessary, it should not be forgotten that adding a lighting makeover will maximise the outcome: renovations are the perfect opportunity for adding false ceilings with recessed spotlights, creating lighted niches, moving a ceiling light to another location (to install pendant lights above the dinner table, for example), installing shower lights, purchasing a high-efficiency lighting systems or implementing a smart, state-of-the-art solution.