The weather is more than just a topic of small talk. It is a vital and complex phenomenon that affects our lives and our planet. It is also a powerful metaphor for the state of the world and an important issue to which art and design can make a contribution. How did the artists respond to weather phenomena throughout history? And how can art contribute to the climate change debate by raising awareness? These are some of the questions that animate the exhibition Everybody Talks About the Weather, curated by Dieter Roelstraete and presented by Fondazione Prada at Ca' Corner della Regina, a historic palazzo in Venice, from 20 May to 26 November 2023.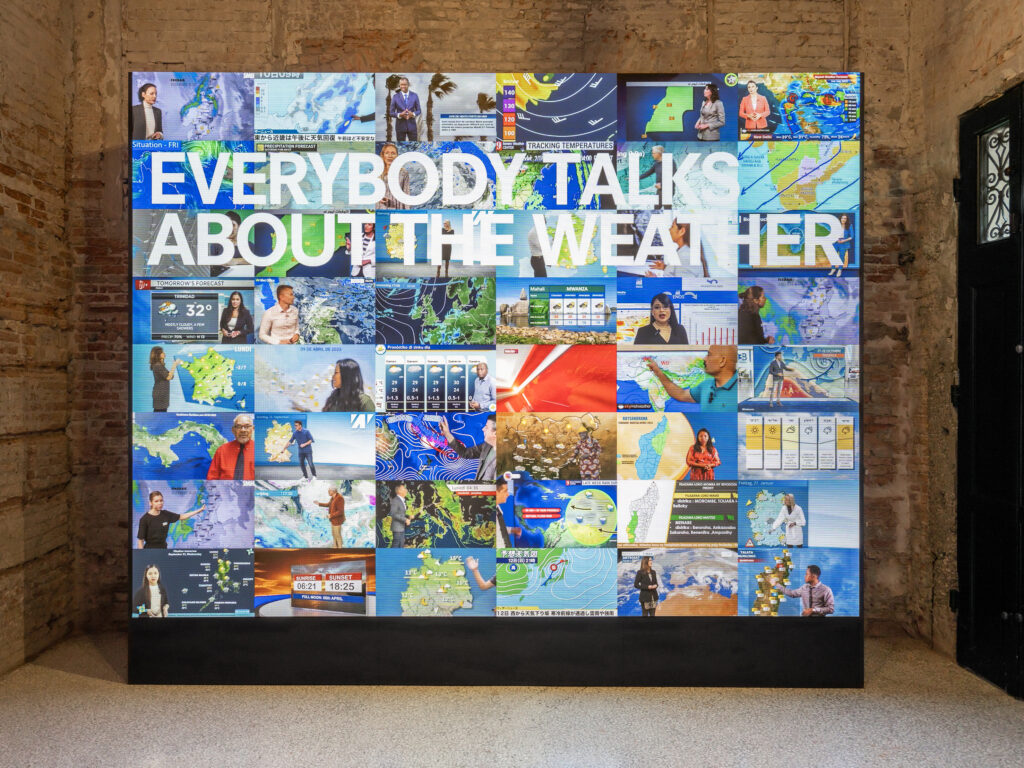 Understanding our world: artistic perspectives at Fondazione Prada
Everybody Talks About the Weather
investigates the meaning and the urgency of weather in visual art, using it as a lens to address the
climate change crisis
. The exhibition features more than
50 contemporary artworks
and a historical section illustrating how climate has shaped our stories and how we have coped with the atmospheric phenomena affecting our daily lives. The exhibition design, created by New York-based
Studio 2×4
, combines the artistic and scientific aspects of the project, integrating a series of informative panels developed in collaboration with New at Ca' Foscari University in Venice.
The show develops in two levels
, using the space as a way to investigate the
links between art and science, the gaze of yesterday and that of today
.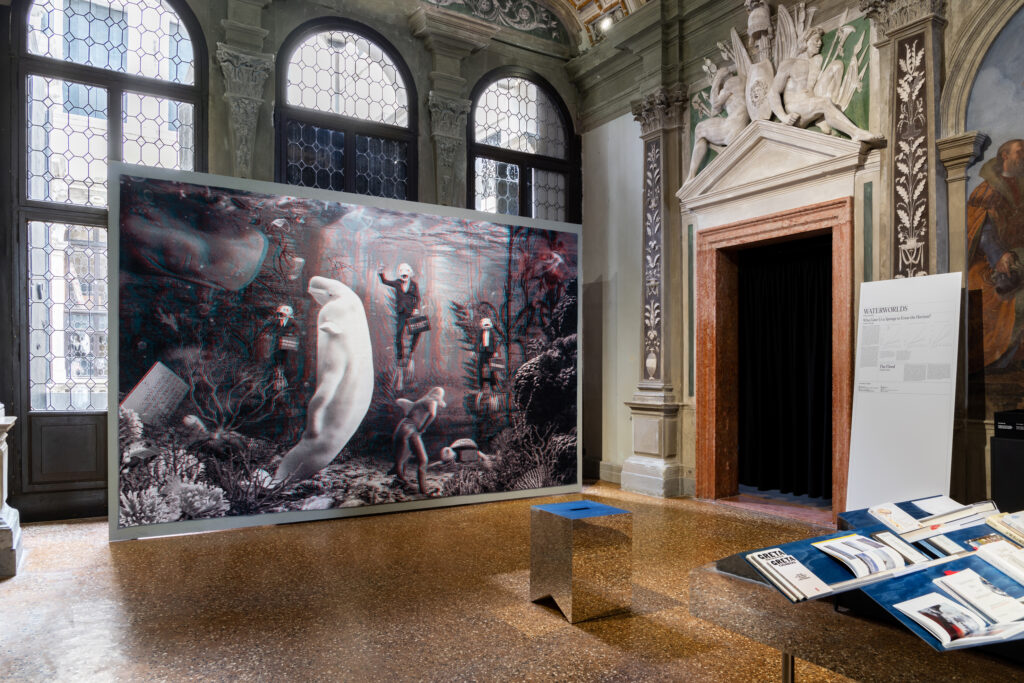 A dialogue between the past and the present: the artworks of Everybody Talks About the Weather
Everybody Talks About the Weather highlights artists' interest in the weather, from allegorical paintings to multimedia installations. Through the exhibition, historical and contemporary works interact, creating a bridge between the past, present, and future and generating contrasts between different visions and concepts.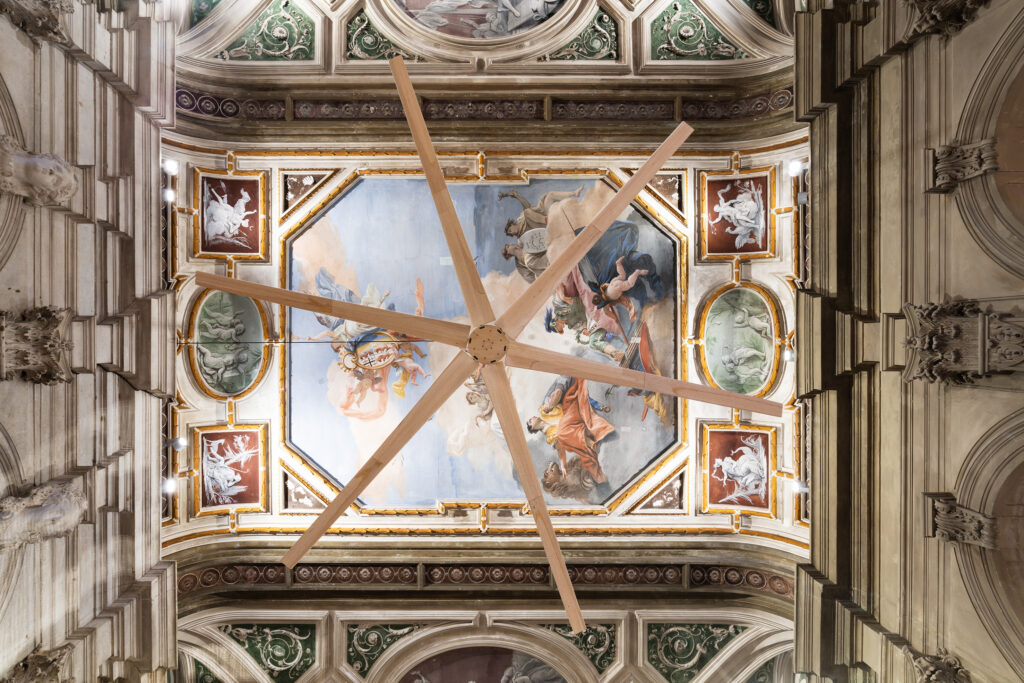 Paintings by masters such as
Hokusai
,
Courbet
, and
Nuvolone
dialogue with contemporary artworks, which research new languages and representations to build innovative reflections on art and climate. The collective
Raqs Media Collective
, for instance, presents the subaqueous film "Deep Breath", a work that contemplates the relationship between historical investigation, philosophy, and pollution, while works of art such as the "Rain Studies" of
Jitish Kallat
and the variations on the flood by
Richard Onyango
and
Alix Oge
bring a new aesthetic perspective on
atmospheric issues
.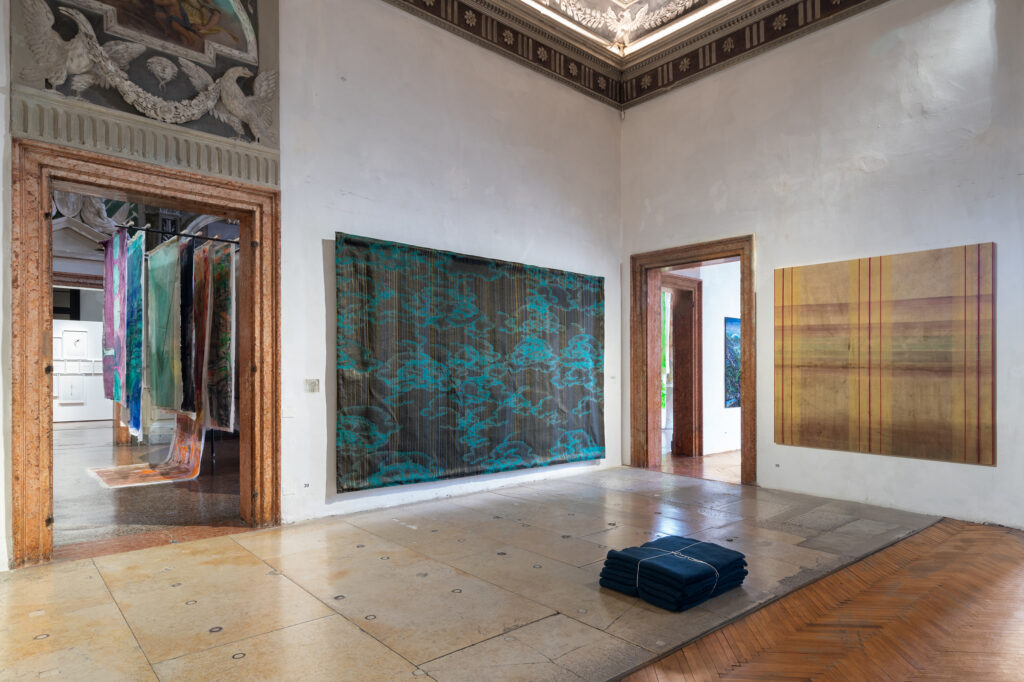 Everybody Talks About the Weather is not only an exhibition but also an invitation to engage with one of the most pressing issues of our time. By presenting artworks that address weather from different perspectives and disciplines, the project aims to stimulate a dialogue between art and science, aesthetics and ethics, culture and nature. As Miuccia Prada, President of Fondazione Prada, states: «Talking about the weather today means talking about everyone's future».