We present a small selection of Lighting Designers with three significant recent projects that fully embody their innovative style and vision pushing the boundaries of the industry. 
The Lantern Art Space by Yue Wang & Adarc International Studio
Nestled in the ancient Fengjian water town of Shunde, Guangdong, The Lantern Art Space is a harmonious blend of past and future. Led by Yue Wang of Adarc International Studio Limited, this project has breathed new life into old buildings, creating a comprehensive art space that celebrates history and culture.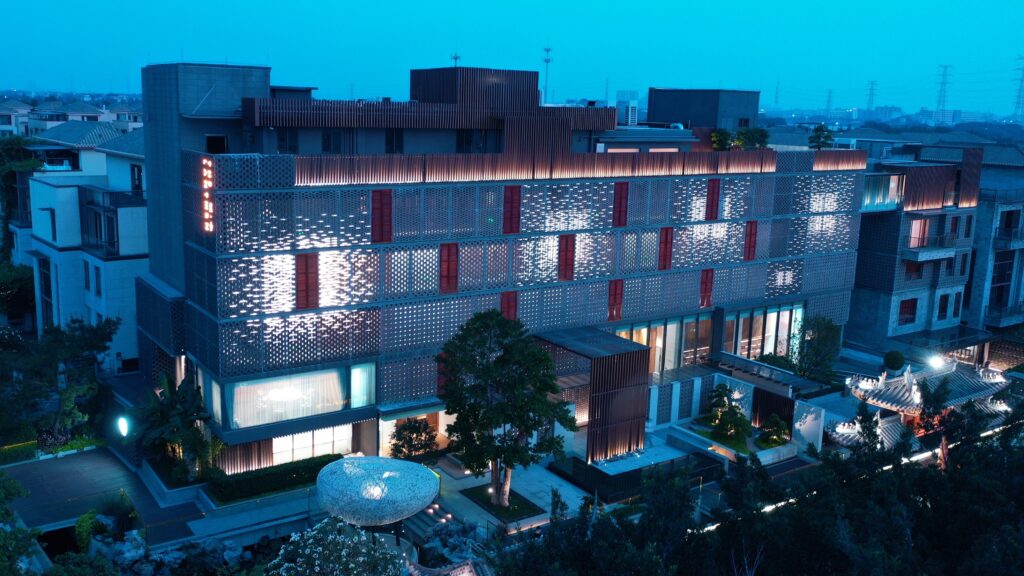 The design isn't just superficial; it dives deep into the soul of the place, echoing its humanistic history through architecture, landscaping, and even culinary experiences. The lighting elements are particularly noteworthy. 
Custom luminous bricks and an advanced control system reimagine the façade, making it come alive at night, almost like ripples on water. And for the eco-conscious, the total energy footprint is a mere 7941 watts, underlining a commitment to environmental sustainability.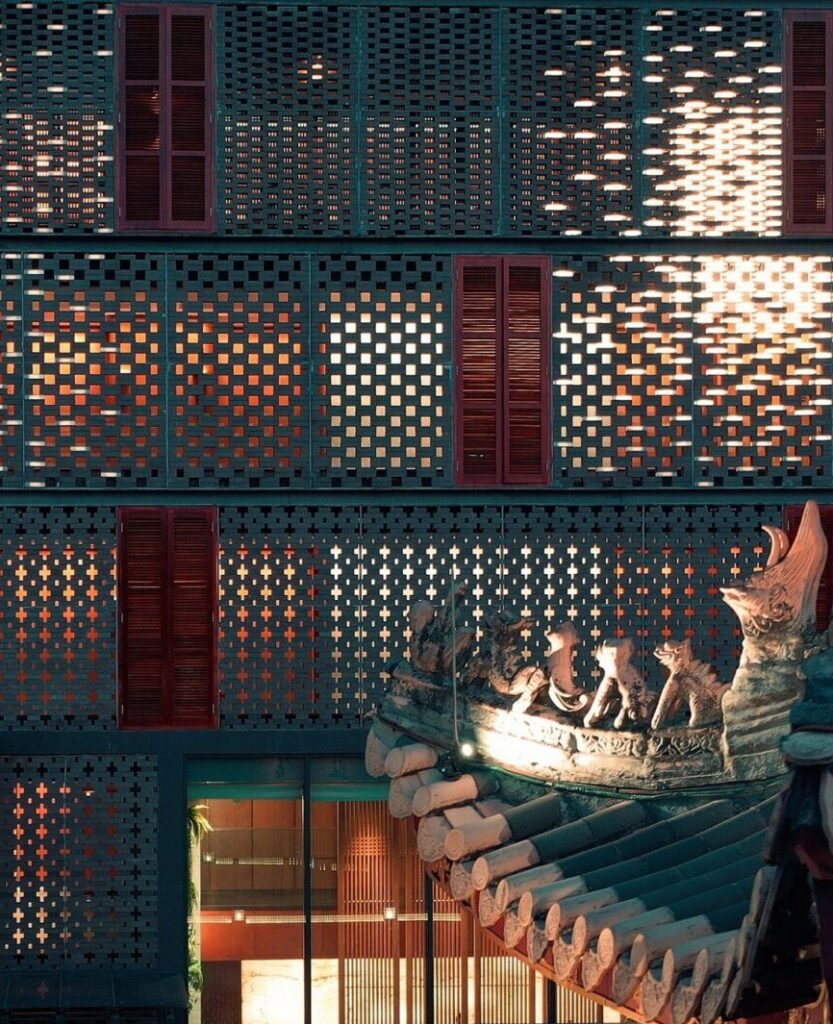 Restaurant Lighting in Beijing by Ya-Hui Cheng & S.A.Y Design
The name of the game in this Beijing restaurant project led by Ya-Hui Cheng of S.A.Y Design is customization. Every lighting element has been tailor-made to complement the interior design. The team worked with multiple lighting layers—soft glow, accent, and stage light—to create an experience that resonates with drama and contrasts.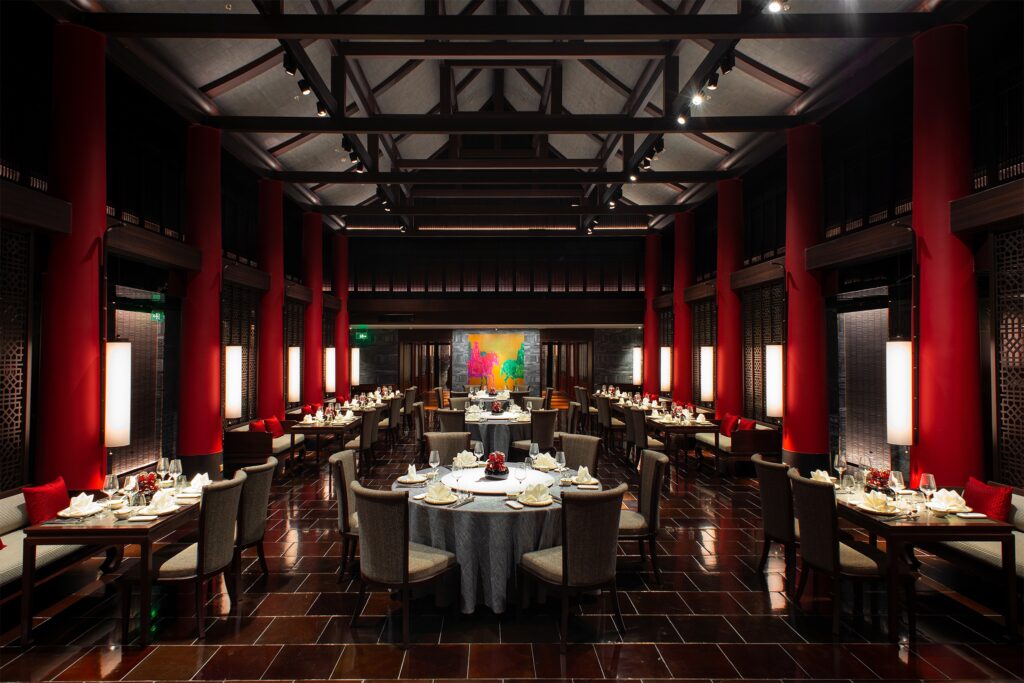 The lighting isn't just for show; it's functionally efficient, setting the scene based on time and human-level needs. Low-intensity dim-to-warm LED lights set an intimate tone for late-night dining, balancing tasks and ambient lighting for energy efficiency. In sum, it's a theatrical play where lighting is the star performer.
The St. Regis Qingdao by Xin Tian & Archilier Architecture
If ever a hotel could be described as a love letter to lighting, it's The St. Regis Qingdao. Located in Qingdao's tallest building, the Haitian Center, this project offers breathtaking sea views and a heavenly cityscape. Led by Xin Tian, the team at Archilier Architecture and LTW Designworks has gone to great lengths to integrate local culture with the luxurious aesthetic of the St. Regis brand.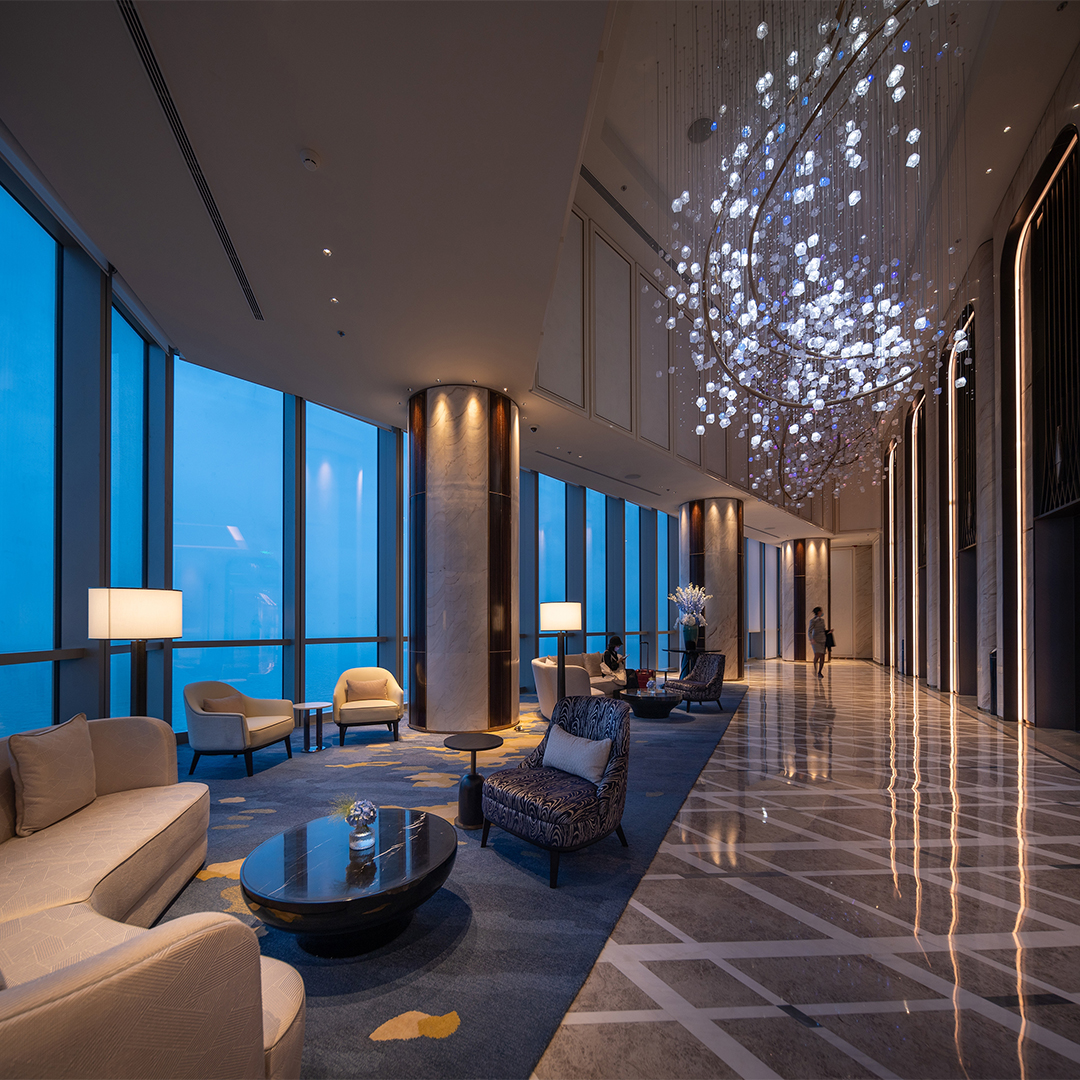 As guests ascend to the 59th-floor lobby, they are greeted by a dazzling crystal chandelier that changes its mood with the time of day. 
The pièce de résistance is a revolving staircase, lit to pay homage to New York's Gilded Age. 
Lighting in the dining areas is meticulously crafted to enhance both the visual and gastronomic experience. It's a project where each lighting element adds a new note to a symphonic experience.