Born in 1977, Brian Sironi always knew where his future laid. He graduated in Industrial Design at Politecnico di Milano and then furthered his education in the United States. Once back he founded design practice Studio Brian Sironi. In his designs he seeks to pursue the purest form by focusing on the connection – not only physical – between object and user, form and function. In 2011 he won the much-coveted Compasso d'Oro award with Elica by Martinelli Luce, which is still considered a 'revolutionary' lamp today because of its futuristic look and switchless operation. His designs introduce small but momentous innovations that make houses and everyday living more beautiful and comfortable.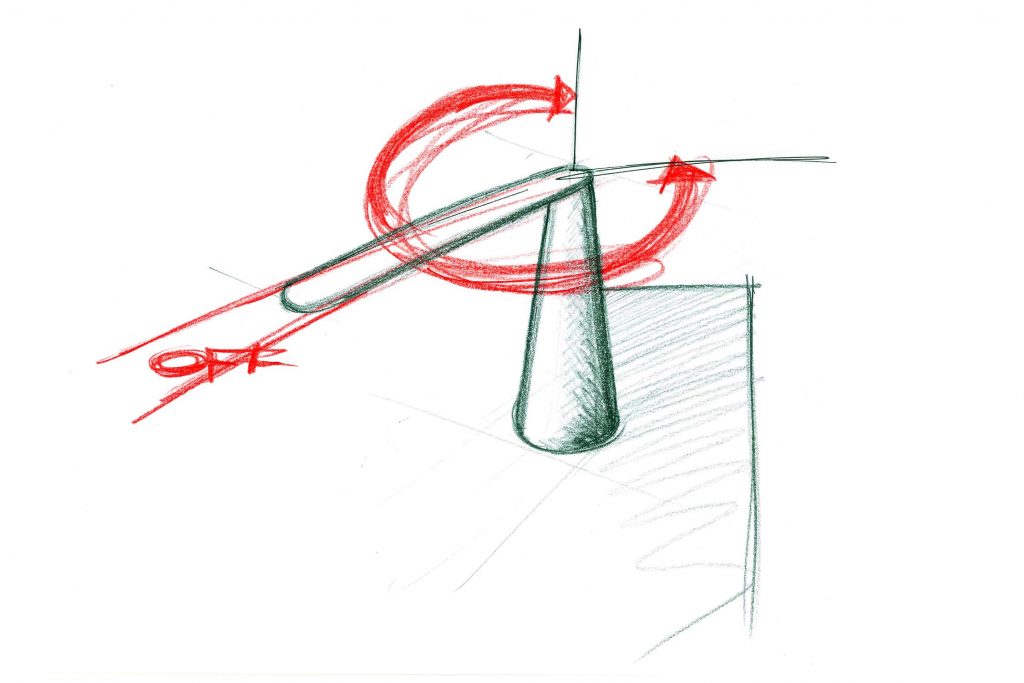 You were born in Brianza, the cradle of artisanal know-how. Is there a connection between the artisanal world and your design approach?
«I have breathed the spirit of artisanal production since childhood. Everyone in Brianza has at least one relative working in the artisanal supply chain. I have consistently used an artisanal and manual approach, and this is mirrored by the fact that I build my prototypes as early on as possible, creating a mock-up at each step of the design process. It helps me to come into contact with the materiality of things, to literally think with my hands and apply changes and adjustments to my prototypes.
I have been familiar with the local Brianza woodworking scene all my life, developing a love of wood. I call it the 'king of materials' because of its outstanding processing and performance characteristics. Brianza's artisanal businesses are deeply interconnected and form what is often called a 'system'. I have had the opportunity to see this world from within, its inner workings, and how the 'systemic approach' is implemented. It is very reassuring for a designer because it means there will always be someone out there trying their best – often successfully – to solve your problem».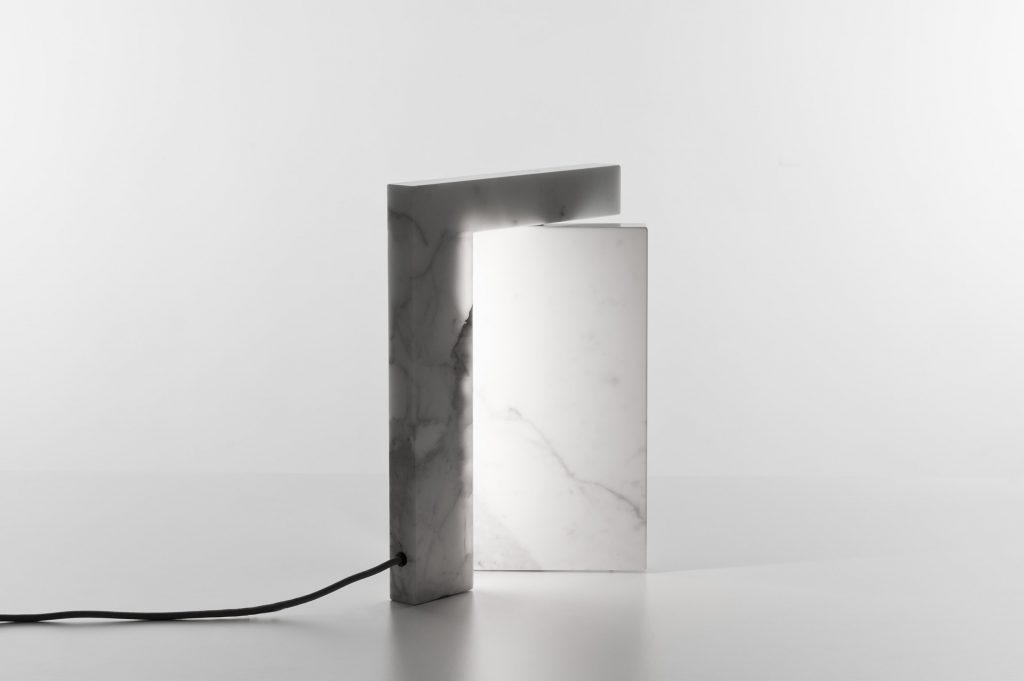 How is a lamp created and what needs to be considered when designing a lamp?
«My approach to design is often empathic and users are the key priority – their everyday life, their habits, rituals and gestures. This is what informs my designs. Elica came from a reflection on the switching gesture, while Apollo was my take on the problem of properly illuminating a shower area. Therefore, prior to designing a lamp I need to know its context of use, which I use as a springboard for defining a new routine in the user's everyday life. Another key ingredient is technology, which plays a role throughout the design process and in the choice of the shape, colour and performance of a lamp».
How much has the lighting industry been changed by technology?
«The lighting industry has been revolutionised by the LED technology: just to compare, it has had a similar effect to one of the advent of foam for the upholstery industry. It is a veritable Copernican revolution which has forever changed the way lighting products are designed and developed. Thanks to the miniaturisation of light sources there are now sizes, shapes and dimensions that would have been inconceivable before. But, most importantly, today it is possible to use electronics to create smart and connected products which do not necessarily require physical interaction with the object anymore. The use of LED lights has resulted in a great variety of designs – endless combinations that we are exploring to create a new generation of lighting products».
Elica by Martinelli Luce is the lamp which propelled your success by winning the Compasso d'Oro award. Where did the idea come from, and in what way is it 'revolutionary'?
«Elica came from observing people's habits, from a reflection on the simple action of switching a lamp on and off. When it was released in 2009, there were very few ornamental lamps with a LED light source, but actually it was revolutionary because it did not have a switch or, rather, the switch was embedded in the lighting arm. Moving the arm turns the lamp on and off. I replaced the traditional 'push the button' gesture with a new one; my design philosophy aims towards reduction and simplicity, so getting rid of the switch was a necessary act, a goal I pursued from the beginning. Thus, Elica was 'reduced' to just two graphic signs – a cone for the base and a horizontal line for the arm: I was really proud when Elica was paired with Vico Magistretti's Atollo in the exhibition 'Uno a Uno' at ADI Design Museum in 2021, curated by Beppe Finessi. They were paired because they shared a high formal purity and simplicity, even though they were not contemporary and had a different luminous yield and technology»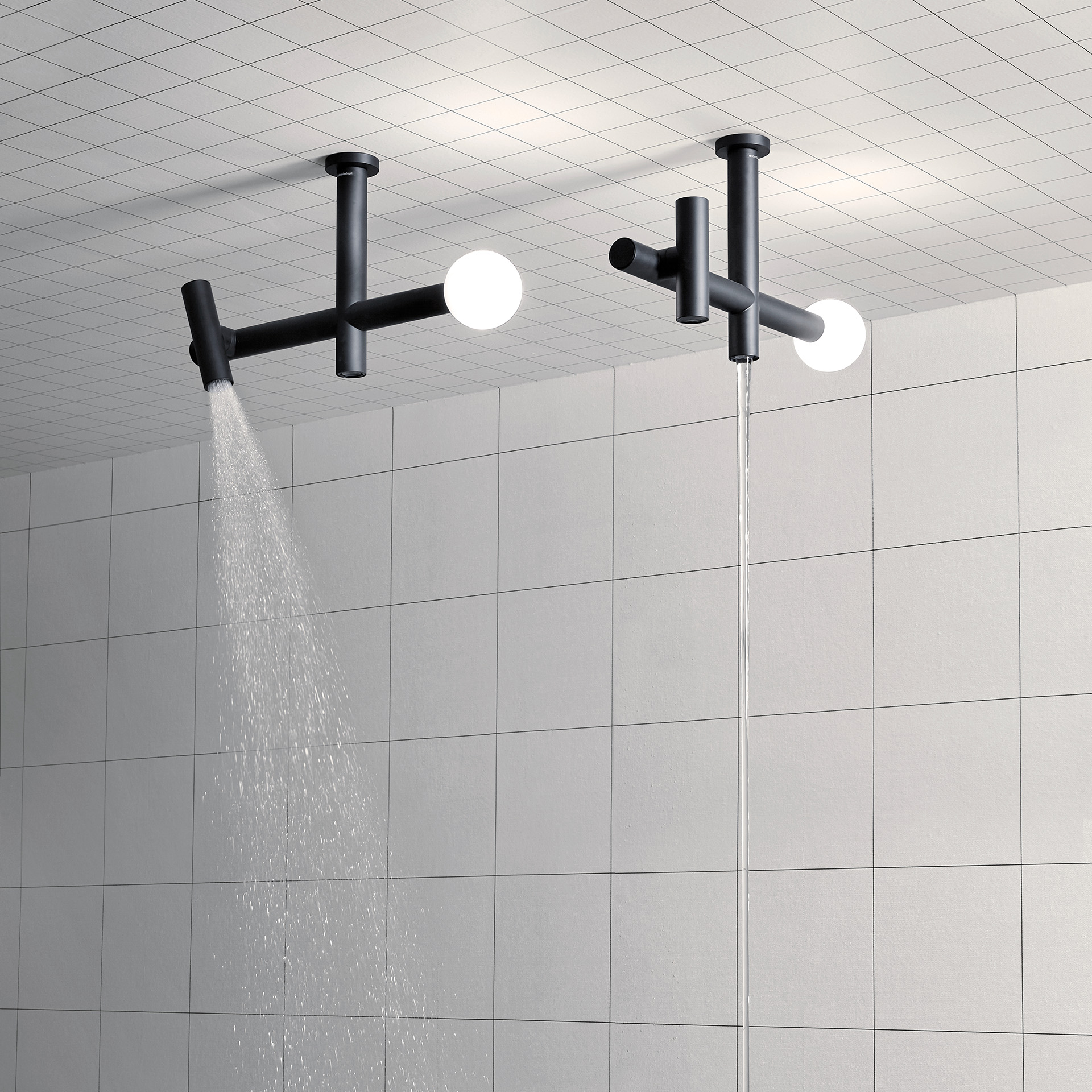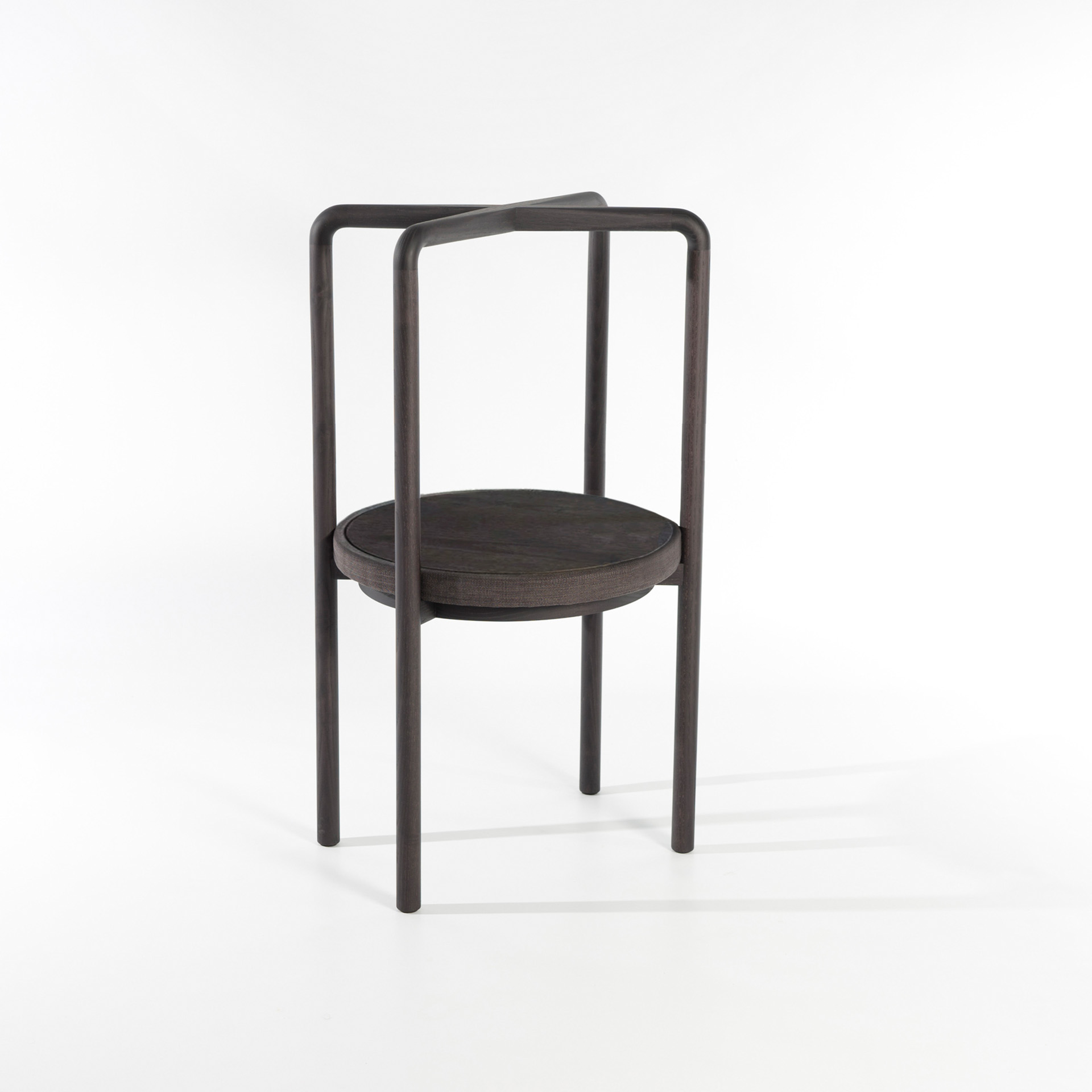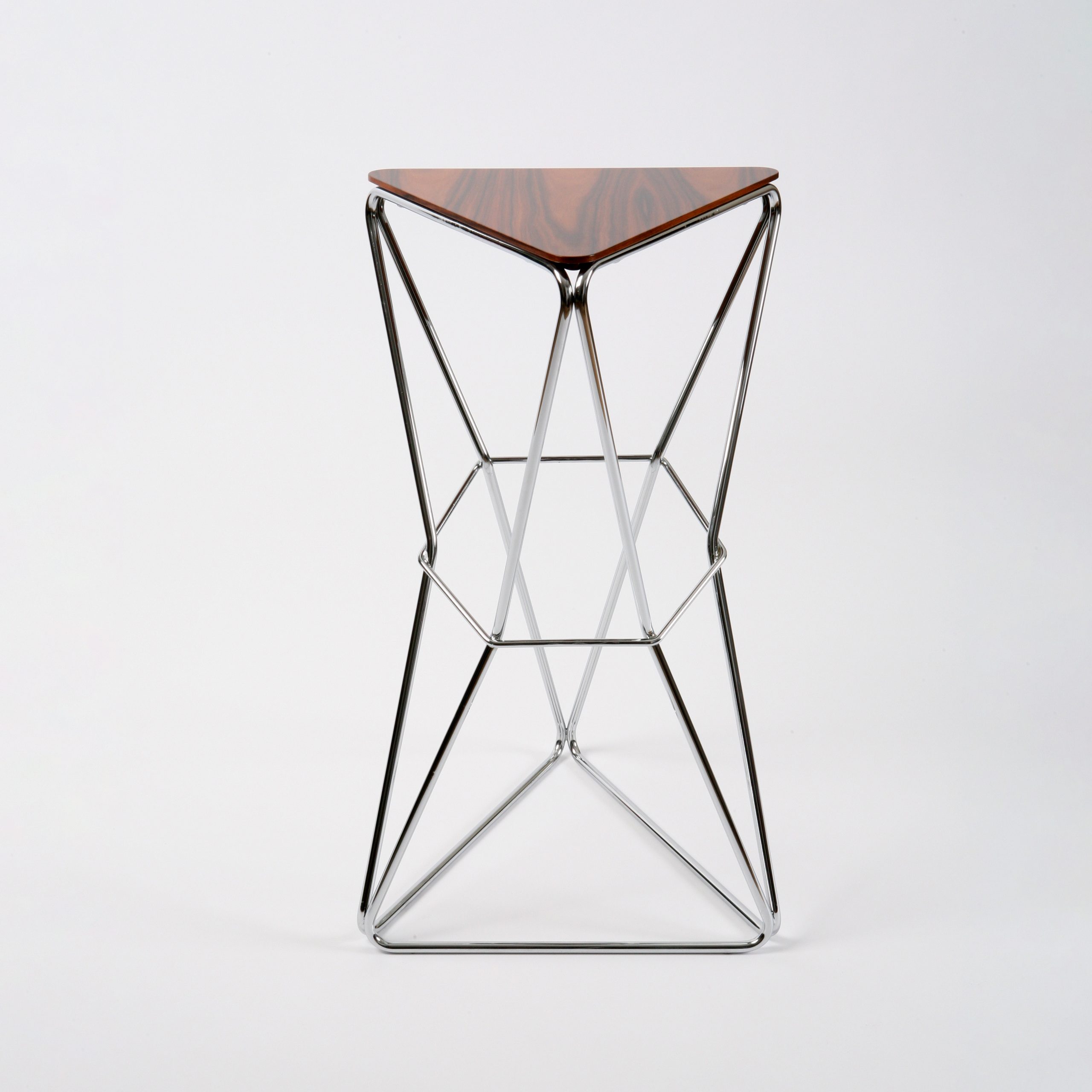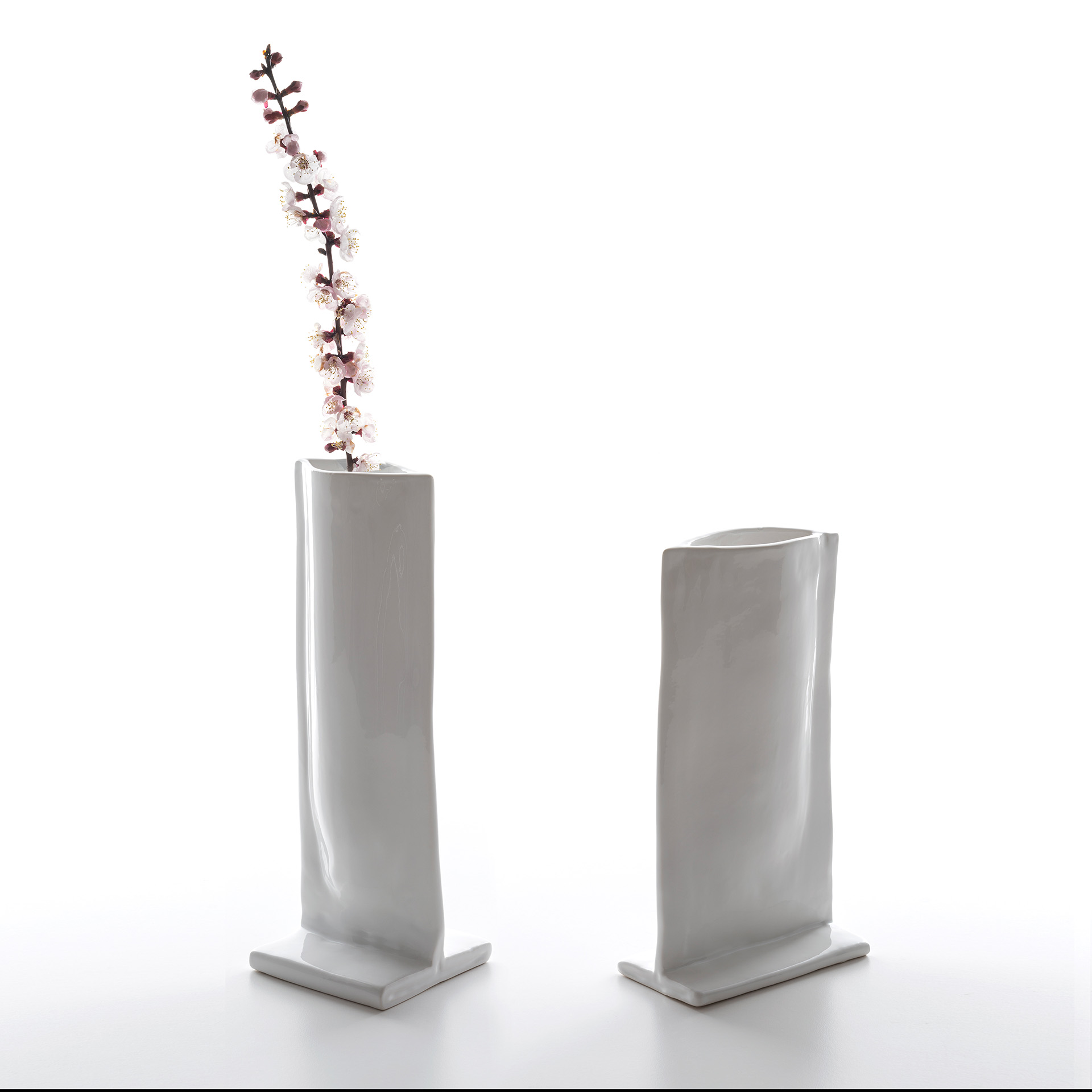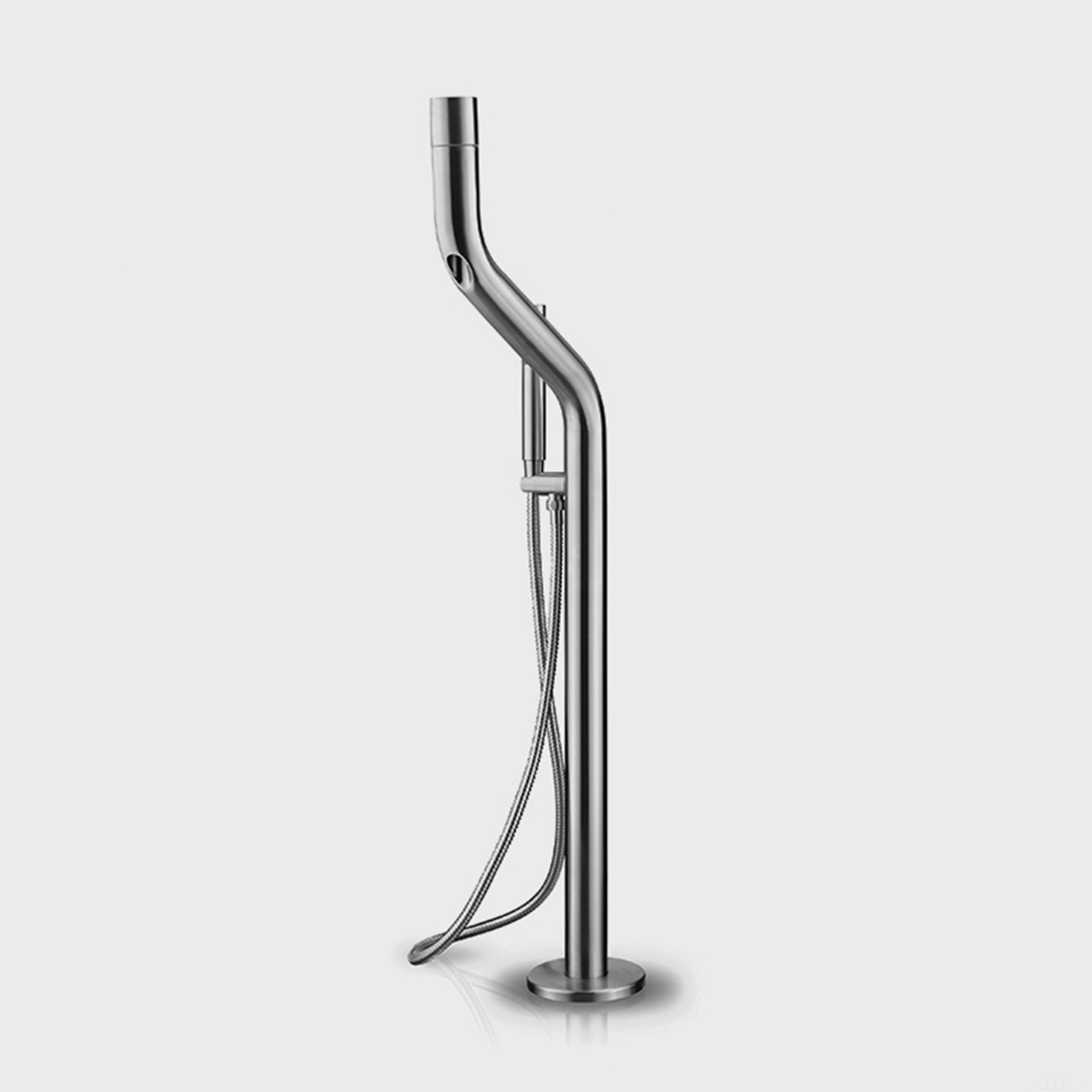 Some of the objects you have designed integrate functions in an unusual way – Apollo, for example.
«Apollo has been designed to light up the shower and integrating functions is the result of direct observation. We looked into people's lives, tried to understand what they needed, created empathy.This approach has encouraged me to combine unusual functions with a view to simplifying everyday living. As a result, I created new 'hybrid archetypes' such as a shower head with lighting, and also the arm of Elica, which serves both as the lamp's light source and the switch. I try to do this in a not-contrived way and only when the context requires it. But I don't think it is by accidentthat my most successful products are made in this way; I deem it a key feature of my design approach. I would also like to mention another of my designs – Flow, a 'feminine' shower mixer. Water flows straight out of the body of the mixer and there is no faucet. A single graphic sign encompasses all functions and parts: the handle, the faucet, the body».

Are there in your view any other objects/accessories that lend themselves to be combined with a light source in a surprising way?
«Nowadays we all have a light in our pockets: it's our smartphone light, an innovation that would not have been possible without miniaturisation, which I mentioned earlier. There are endless possibilities; a light source can be integrated with all sorts of objects – a handle, tools, clothing, and any other product that is imagined in a new context of usage».
What are you currently working at and what are your plans for the future?
«The future imagined by a designer is always full of new projects. At this moment in time, it is a little more difficult to see such projects realized and to find the right match with manufacturers, but improving people's lives is the most powerful driver for building an environmentally and socially sustainable future».