«Far from evoking the atmospheres of the past, the light here has a contemporary quality, just like the place itself».
This is how architect and lighting designer Egidio Ferrara described his recent lighting scheme for the Barone winery barrel cellar (barricaia) in the Brolio estate, near Gaiole in Chianti.
The lighting scheme was part of a wider refurbishment of the wine barrel cellar carried out by Architect Giovanni Pacciani's Milan practice. Giovanni Pacciani has extensive experience in the design of retail spaces and interiors for top fashion brands, besides having done other major design projects at Brolio.
Egidio Ferrara is a lighting design specialist with a background in architecture and museum studies. He has designed prestigious lighting schemes such as the lighting system in Palazzo Vecchio's Michelozzo Courtyard and Hall of Geographic Maps in Florence as well as several exhibitions at Galleria Borghese in Rome.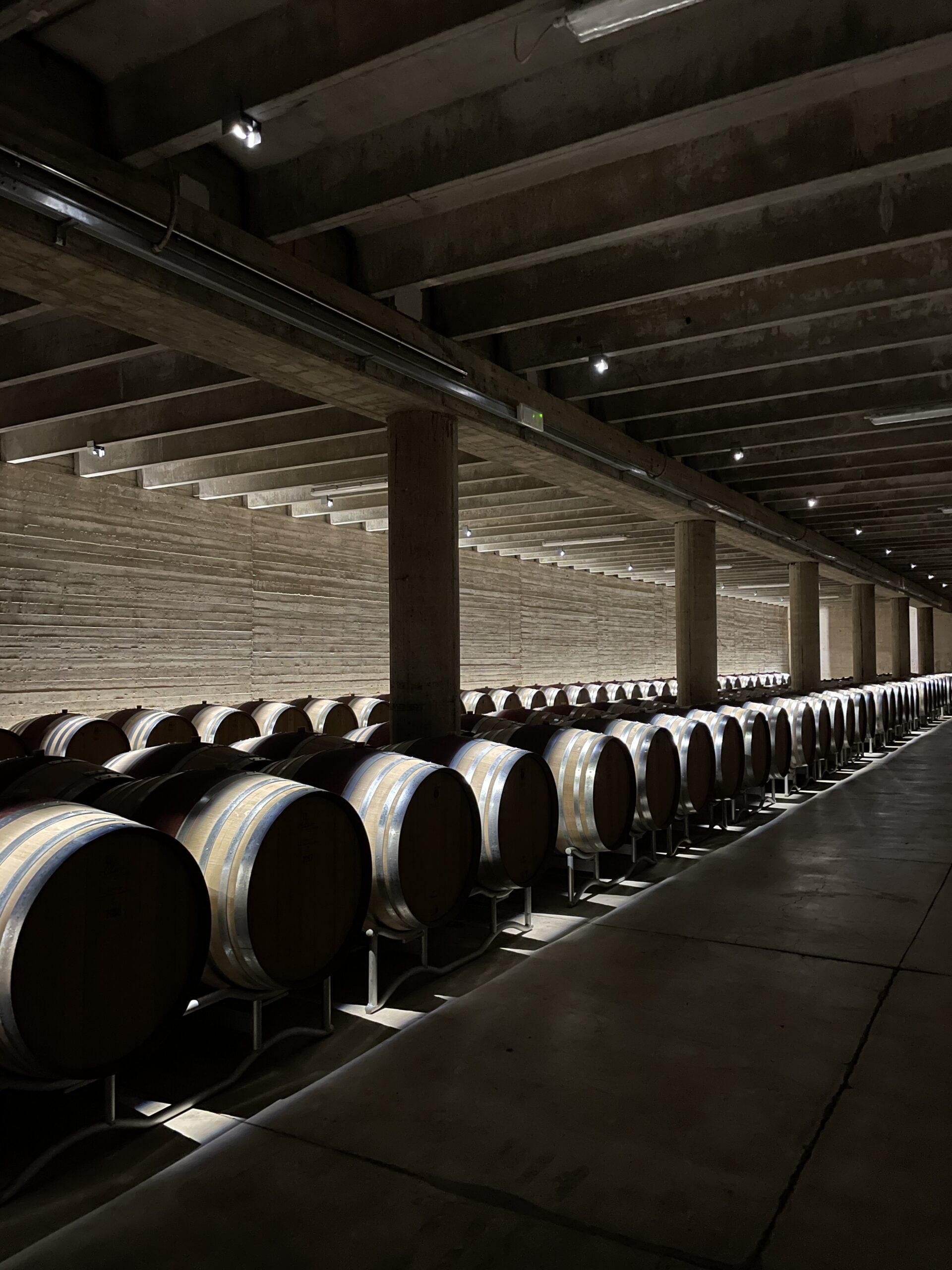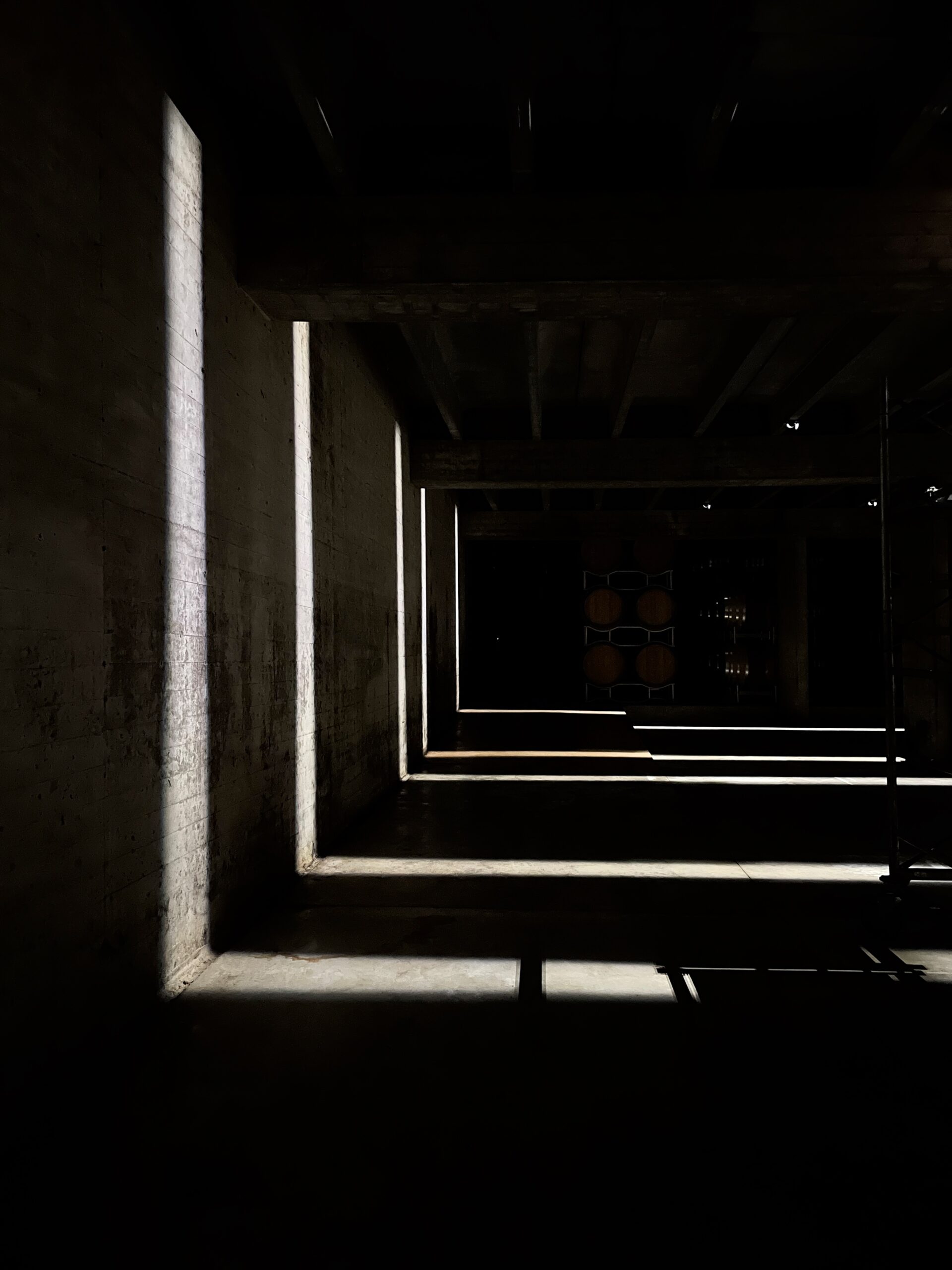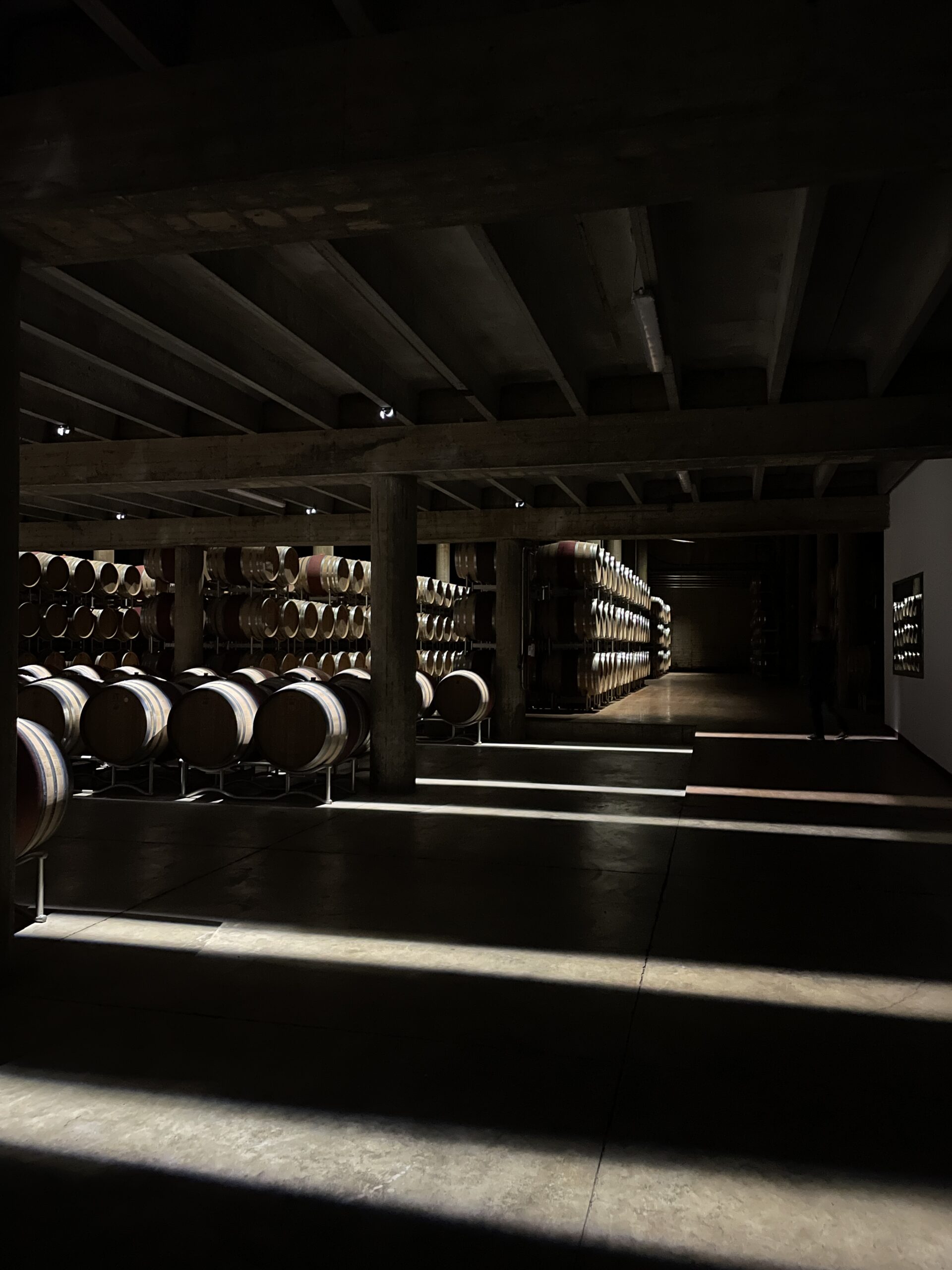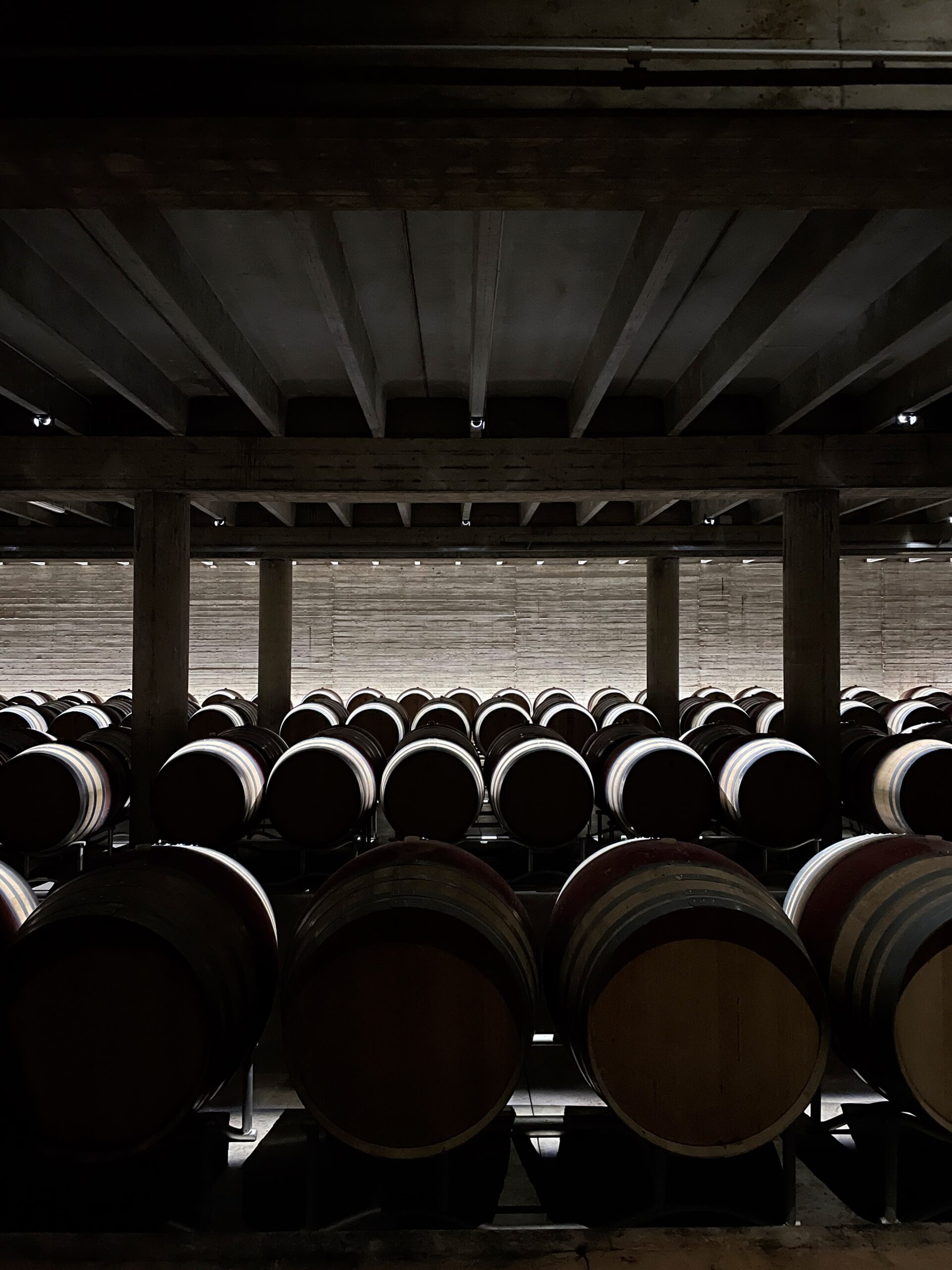 According to Ferrara «lighting is not just about "making visible" – it's about contributing to a narrative. Only a thought-through and well-designed lighting plan can enhance an ancient hamlet, a piece of art or a heritage building».
The new barricaia lighting scheme is a case in point when it comes to thought-through lighting. In Ferrara's view, the barrel cellar is the most iconic element of the winery; it is the space where «the core concepts and the archetypes of wine-making – care, resting and work – are condensed. The essentiality of this space conveys its function – the alternating of hard work with periods of resting».
Architect Pacciani hinged his refurbishment concept on highlighting the wine barrel cellar's historic significance by preserving its architectural features and accentuating its industrial character and brutalist style. Thus, he chose to keep the original flooring and to line the elevator for accessing the wine barrel cellar with metal. 
The language of the architecture was echoed by the new lighting scheme, which uses «sharp and rigorous lighting. Simultaneously rational and poetic, it successfully evokes not only a sense of resting and waiting, but also the dynamism of a place where things are in the making and revolve around hard work and passion».
To match the lighting with the brutalist language of the barrel cellar space, Ferrara focused on the sharp patterns of light and shadow that define and give rhythm to the space resulting from the interaction between natural daylight and the concrete volumes, which were moulded using formwork. Instead of duplicating this pattern, Ferrara took inspiration from it to create a unique expressive language that is further enhanced by the colour temperature.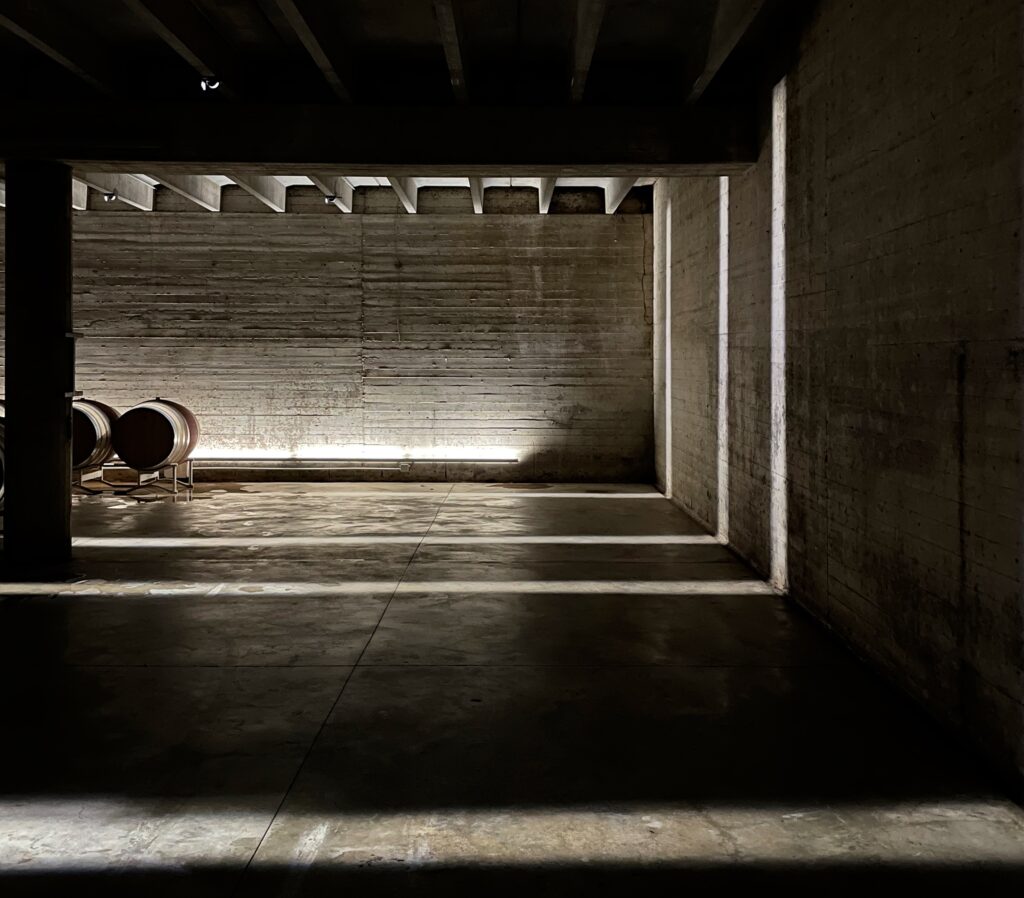 Linear wall grazing fixtures illuminate the perimeter walls and create a sharp contrast with the wood casks, whose sides are "sliced" by blades of light that enhance their silhouettes.
In the steel-coated elevator, a ceiling panel reflects the light creating a lantern effect.